By Mark Shanahan & Meredith Goldstein
Boston Globe
June 19, 2009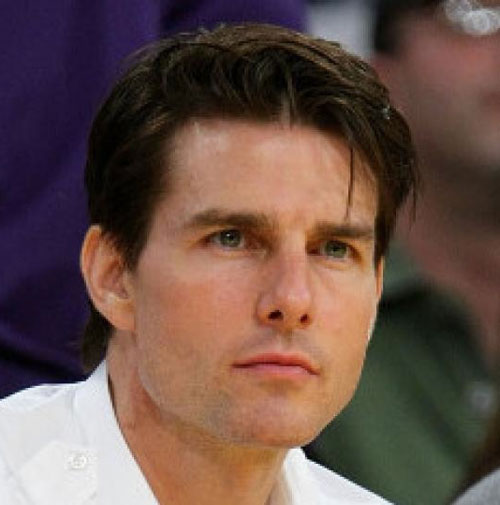 Hollywood's infatuation with the Hub is getting serious. Very serious.
A slew of screen idols are about to descend on Boston to shoot new movies, including, we're told, Tom Cruise. That's right, the world's most famous movie star is in serious talks to shoot his latest flick here starting in September.
Called "Wichita,'' the action comedy would be the biggest budget movie ever to film here, and Cruise and costar Cameron Diaz could be hanging around the Hub for up to three months. The film, one of several high-profile projects Cruise had considered, will be directed by James Mangold, whose credits include "Walk the Line'' and "Girl, Interrupted.''
Not much is known about the script, which is being burnished now by Mangold and "Shutter Island'' scribe Laeta Kalogridis, but Variety previously reported that the story centers on a single woman who meets a mysterious man on a blind date, and he turns out to be a handsome secret agent.
Since the prospective blockbuster stars Cruise, it will, of course, have several high-octane action sequences, and word is producers have already approached state officials about securing permits to close certain roads and bridges during shooting. We're also told that a location scout has been in the city for a few weeks checking out various neighborhoods.
It remains to be seen if Greater Boston has enough tradespeople to satisfy the demands of the many movies set to shoot here.
In addition to the Cruise pic, there's "The Fighter,'' director David O. Russell's biopic of Lowell-bred brawler "Irish'' Micky Ward, which starts shooting in the Mill City July 6. The movie stars Mark Wahlberg and Christian Bale.
Then there's "Furry Vengeance,'' a family comedy starring Brendan Fraser and "High School Musical 3: Senior Year'' costar Matt Prokop, who plays a city kid forced to move to rural Oregon with his dad. The movie rolls early next month.
Later in July, Kevin James and Rosario Dawson will take up temporary residence at the Franklin Park Zoo to shoot "The Zookeeper.'' The movie stars James as a likable zookeeper who's unlucky with the ladies, so he consults with the critters. Yes, the animals talk in the film, which makes us wonder if Little Joe is busy learning English. (By the way, the Franklin Park Zoo will keep its name in the movie.)
Finally, in August, Ben Affleck gets behind the camera again, following up "Gone Baby Gone'' with "The Town,'' a movie based on Chuck Hogan's book "Prince of Thieves.'' The award-winning novel is about a Charlestown thief, played by Affleck, who falls hard for the bank manager whose branch he and his crew just robbed. Word is Rebecca Hall, who was in "Frost/Nixon,'' will play the pretty bank manager.