By Jenna Russell
Boston Globe Staff
September 25, 2009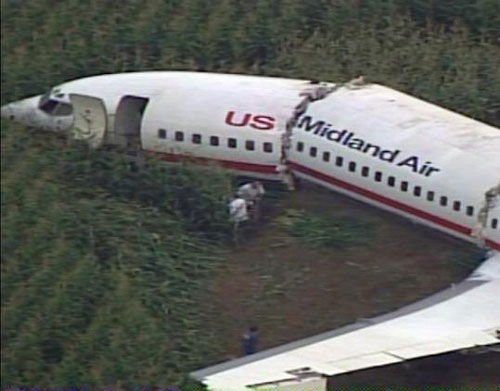 BRIDGEWATER – It might be the sleepiest street in the quietest corner of this low-key town 30 miles south of Boston. But Hollywood came to Curve Street yesterday, setting up camp in a cornfield at the end of a dusty dirt road.
It was high-octane Hollywood, too: Tom Cruise and Cameron Diaz, fake plane wreckage from a fictional jetliner crash, and a staged explosion, set to detonate tonight after midnight, expected to shoot flames and a mushroom cloud of smoke 200 feet into the air.
Needless to say, Chris Sprague, a 13-year-old Curve Street resident, was taking a lot of calls from his friends.
"They want to come and have a sleepover for the next two days,'' he said.
Given the fat Massachusetts tax incentives that have recently lured a steady stream of Hollywood talent, celebrity sightings in the suburbs have become almost everyday fare: Sandra Bullock's car is hit by a drunk driver in Gloucester. Adam Sandler chows down at the Hamilton House of Pizza. Martin Scorsese takes over an old mill in Taunton. Add the plans to build a Hollywood East megacomplex in Plymouth, and the day may come when movie crews and starlets don't warrant a second glance.
In Bridgewater yesterday – at least on Curve Street, where residents lingered in yards and on porches – that day had not yet come. Christine Sprague, Chris's mother, said she was keeping a close eye on the set through her kitchen window, and planned to stay up past her normal bedtime tonight to take pictures of the fireball slated to light up her backyard.
Elsewhere in the town of 25,000, enthusiasm for the movie shoot was muted by the cinch-tight security around the set and surrounding neighborhood. Streets in the area were closed to all but resident traffic, and police stood sentry, quizzing drivers. There was no place to gather and gawk, and for almost everyone except the Bridgewater firefighters who will help extinguish the staged blaze tonight, no chance of seeing the stars.
Still, some dared to dream.
"If Tom Cruise came and ate here, he'd come back again,'' boasted an exuberant, red-haired Ronald Ferrone, draping slices of American cheese atop a hot steak sub at his Bedford Street takeout stand, Sonny's Hot Dog. Two pyrotechnics experts from Los Angeles, in town to work on the movie, had already stopped by for pastrami sandwiches, he said.
Officials with 20th Century Fox have released few details about the movie, an "action comedy'' scheduled for release next summer and known, mysteriously, as the "Untitled Wichita Project.'' According to the Hollywood Reporter, its plot follows "a lonely woman whose seemingly harmless blind date turns her life upside down when a superspy takes her on a violent worldwide journey.''
In recent weeks, the movie's crew has taken over Gaslight brasserie in the South End and the Worcester Regional Airport, which was reportedly used as a stand-in for the Wichita, Kan., airport, with props including imported copies of that city's newspaper.
Wichita's mayor, Carl Brewer, said yesterday that he was doubtful the essence of his city could be captured in Massachusetts. He urged filmmakers to reconsider, and said he would be glad to show them around the real Wichita – the largest city in Kansas with 361,000 people, and the self-styled "aviation capital of the world,'' where the largest employers are Boeing, Cessna, and Raytheon Aircraft.
"It's not too late,'' he said. The mayor's administrative assistant, Becky Fields, was looking on the bright side.
"At least it's Boston,'' she mused. "It could be a whole lot worse. It could be Des Moines, Iowa. We should probably be flattered.''
A source close to the film production said the reasons for choosing the cornfield in Bridgewater included its size and the maturity of its crop. Cranberry farmer Stan Kravitz, chairman of the Bridgewater Board of Selectmen, said he expects the town to take in as much as $150,000 in exchange for its participation, including $40,000 to compensate the Fire Department, additional payments for police details, and a donation to the town's senior center, which was used as a base camp away from the set.
Kravitz said he could not recall Bridgewater playing a similar role since shots of Bridgewater state prison were used in a movie about the Boston Strangler. "I'm just enjoying seeing the town have fun,'' he said. "It could all still end up on the cutting room floor.''
Jenna Russell can be reached at jrussell@globe.com