By Megan Johnson
Boston Herald
August 25, 2010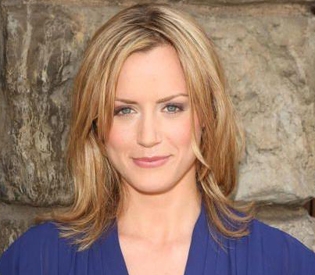 Massachusetts native Taylor Schilling is taking Hollywood by storm. Best known for her role as tough Iraq vet nurse Veronica Callahan on NBC's "Mercy," Taylor will hit the silver screen as Zac Efron's leading lady in the film adaptation of the Nicholas Sparks' novel "The Lucky One." Rumor has it she beat out "Bright Star" leading lady (and Ryan Phillippe's ex-girlfriend) Abbie Cornish for the role.
Taylor, 26, grew up in West Roxbury and Wayland before moving to New York to attend Fordham University. She graduated in 2006 with a bachelor of arts in acting, and then pursued a graduate degree in acting at New York University. Though she left NYU after her second year, Taylor didn't live the life of a starving artist for all that long.
Only four months after leaving school, she landed the role on "Mercy" that made her one of TV's fastest rising stars. By the way, the talented actress is no relation to Red Sox pitcher Curt Schilling. We made sure to check.