Boston Globe Editorial
September 16, 2010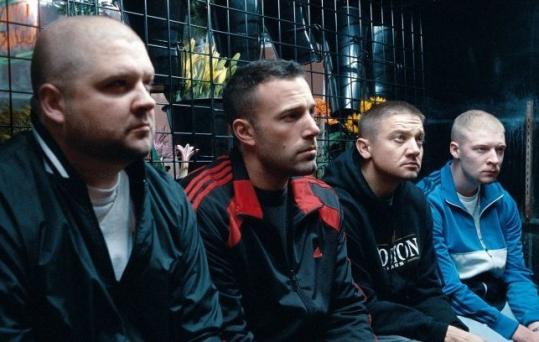 For local filmgoers who want to see their community on screen, the bumper crop of Boston-themed movies should be a treat. Yet from "The Departed'' to "Mystic River'' to "Gone Baby Gone,'' these films abound with dark tales about sullen tough guys — all grunginess and grudges.
Cambridge native Ben Affleck's new project, the crime thriller "The Town,'' is likely to offer another variation on the same age-old theme.
Whatever their individual merits, these stories are strikingly remote from the experience of most Greater Boston residents — those who avoid bar fights and, unlike that other local stock character, don't wear blazers in Harvard Yard. Long ago, TV producers grasped the possibilities of local hospitals and law firms, not to mention a certain Beacon Street bar. But if there's any intrigue in biotech takeovers, say, or behind the scenes at a $200 million public high school, the film industry hasn't recognized it yet.
Boston isn't the first city to be typecast. Hollywood notwithstanding, New Orleanians generally do not conduct regular voodoo rituals along scenic bayous, and Mardi Gras doesn't last all year. But by now, the proliferation of film production in Massachusetts in recent years should have yielded a richer portrait.
Affleck's interest in capturing the area on film is admirable, and it's clear from an interview in yesterday's Globe that he understands how much the region has evolved. He plays a laid-off Framingham corporate executive in the forthcoming film "The Company Men.'' It may not be the sunniest look at life in the Boston area, but in the trailer, at least, no one gets beaten up.