WHEN: Thursday, September 20, 2012 from 6:00 PM to 9:00 PM
WHERE: National Boston Studios~115 Dummer Place, Brookline, MA
Join us for an expert panel discussion where we examine film & TV production tax incentives in the region, and give you some tips on how to file and get the most out of these lucrative tax breaks.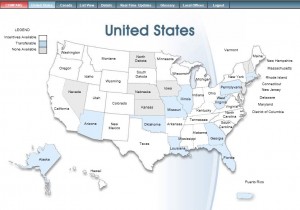 Film & TV tax credits have become a game changer in our industry. With some states offering over 35% in state tax credits and rebates, it's just good business to do your due diligence on the available incentives, to make sure you're getting your production dollars up on the screen where they belong.
And there are more factors to consider than just the size of the credit. Is it transferable, and if so, how do you broker a transfer? These questions and more will be explored in this informative discussion.
The panel will end at 7:30, but we invite you to stay with us for a discussion of best practices in budgeting for tax breaks, plus payroll tools and techniques to help you maximize your tax credit advantage.
Refreshments will be served at the break, and validated parking is available in the garage adjacent to the site. Attendance is limited, so RSVP now to reserve your place!
Presenters
Mike McCann, Owner/Principal, Film Incentives Group, LLC
Jane Saul, Former PA Film Commissioner
Lisa Strout, Director, Mass Film Office
Jonathan Hyde, MA Tax Incentive Questions
Vince Jarrett, FilmPro Finance
Irene Wachsler, Toblosky & Wachsler, CPA
Steven Feinberg, Executive Director, RI Office of Film & TV
Joe Maiella, VP Sales, Media Services Camera Crews Worldwide
Software Demo's
Showbiz Budgeting & Actualization
Allows production accountants, production managers and independent producers to create all types of budgets for film, TV, commercial, music video, web series and corporate video. The Phases function is ideal for comparing the effect of tax credits on your budget!
Film & TV Cash Flows
The first-ever standalone cash flows software for film & TV. Takes your budget and breaks out the cash flows across all four stages of your shoot: Pre-production, Production, Wrap and Post. Prorate expenses across the shoot with one button click. And you can always export it back to Excel to tinker with it some more. Production accountants tell us this tool is saving them hours and hours of labor on each budget!
LightSPEED EPS
A web-based production management system designed specifically for the film & TV industry. Centralizes your production and provides secure access from your computer, cell phone or wireless device.
Also to be reviewed: CreditScout, Quickfilm Budget and our new Electronic Production Office!
TO REGISTER: CLICK HERE
PRESENTED BY: