By Meg James
Los Angeles Times
June 5, 2013
PricewaterhouseCoopers predicts that global spending for media and entertainment will reach $2.2 trillion in 2017, compared with $1.6 trillion in 2012.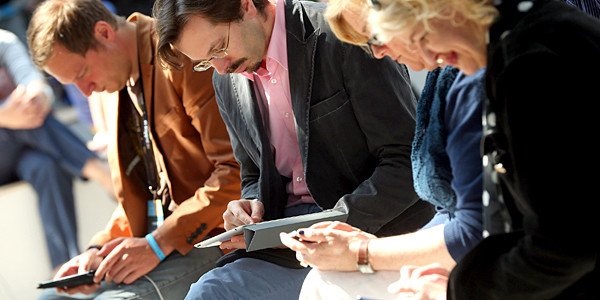 Worldwide spending for entertainment is expected to steadily rise over the next five years as consumers increasingly use smartphones and tablets and as Brazil, China and India further develop into vibrant media markets.
Consulting firm PricewaterhouseCoopers has predicted that global spending for media and entertainment will reach $2.2 trillion in 2017, compared with $1.6 trillion in 2012. The U.S. is expected to remain the largest media market, with spending increasing 4.8% annually to reach $632 billion in 2017, up from the nearly $500 billion spent last year.
Digital media — fueled by the expansion in ownership of smart devices — is expected to account for 43% of all media spending in the U.S. by 2017. That's up from 31% of the total in 2012.
"The growth is really going to be concentrated on digital media platforms and associated consumption," said Joe Atkinson, a principal with PricewaterhouseCoopers' entertainment and media practice.
Latin America is expected to become the fastest-growing region over the next five years, with 10.6% annual spending growth. Asia Pacific countries are expected to notch annual growth of 6.5%.
The report released Tuesday paints a mostly sunny picture for U.S. media companies, but digital media is proving to be an increasingly disruptive force. Traditional television and movie companies are struggling to preserve their profit margins as Internet distribution splinters the audience and threatens to unravel the industry's core business model: selling bundles of TV channels to paid subscribers.
"We are really seeing a shift in control from the media companies to the consumers," Atkinson said. "The consumers have more choices, but we are seeing that they also are more confused by all of this choice."
Increasingly, value lies in control of content as upstart services such as Netflix Inc. and Amazon.com Inc. pay big bucks to license TV shows. Advertising revenue in the U.S. is expected to grow at an annual rate of 4.1% and reach $204 billion in 2017. Last year, $167 billion was spent in the U.S. on advertising.
Internet advertising is expected to continue to outperform traditional outlets, with annual gains of nearly 14%. Spending for Internet access will climb about 11% each year. Major companies, including Time Warner Cable Inc. and Comcast Corp., have been adding high-speed Internet subscribers to offset customer losses for their video packages.
"Pay TV penetration is now unmistakably shrinking," media analyst Craig Moffett said in a report this week. "Programming costs are already rising at an unsustainable growth rate. In order to support revenue growth in the face of declining distribution, however, programmers are compelled to raise prices even faster. This further squeezes pay TV subscribership."
You can reach Meg James at: meg.james@latimes.com