Huffington Post
Jessica Spiegel for Viator
Taking a vacation can be all about escape — and the same can be said about losing ourselves in the movies and TV shows we love. It's only natural, then, for film and TV buffs to combine the two when we travel by visiting famous filming locations around the world.
Sometimes you'll find out that a story set in one place is actually filmed in another place entirely (or, worse yet, on a soundstage or studio with a green screen!) — but in some cases, the location is so important that it almost becomes a character in the story. Here are some of the best film and TV tours around the world that will let you get up close and personal with the destinations behind your favorite shows.
Downton Abbey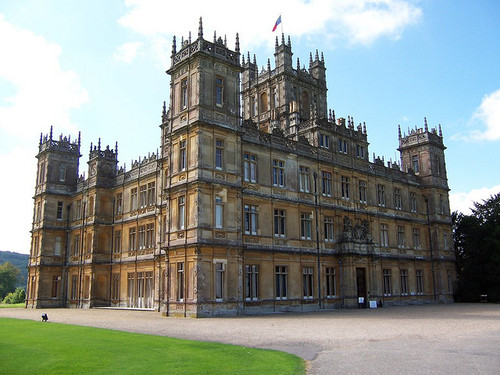 We've fallen in love with the beleaguered Crawley family over three seasons, but it's hard to say whether we would be as enthralled if the spectacular Highclere Castle wasn't the setting for the fictitious Downton Abbey. Highclere has been a family home for hundreds of years, and even today there's a real-life Earl and his family living in the castle. A private tour of Downton Abbey film locations includes a private chauffeur and guide, and you'll see both Highclere Castle and the Oxfordshire village of Bampton where other scenes from "Downton Abbey" are filmed.
Browse: Downton Abbey Tours
Lord of the Rings & The Hobbit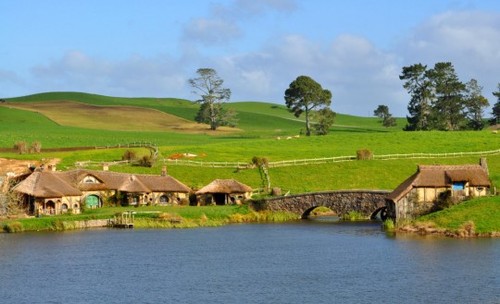 Peter Jackson brought the fantasy world of Middle Earth to beautiful reality in his home country of New Zealand. Although some of the fanciful elements were created in studios and computers, New Zealand's stunning natural landscapes made it instantly obvious why Jackson was the right man to bring Tolkien's visions to life. In many cases, the structures built for the films have been removed, but the set of Hobbiton still exists — and LOTR fans will recognize the backdrops for famous scenes from Edoras, Rivendell, Helm's Deep, Minas Tirith, and Isengard. There are several options for Lord of the Rings and Hobbiton Tours in New Zealand, depending on which locations you want to check out.
Read more about Lord of the Rings
Ice Road Truckers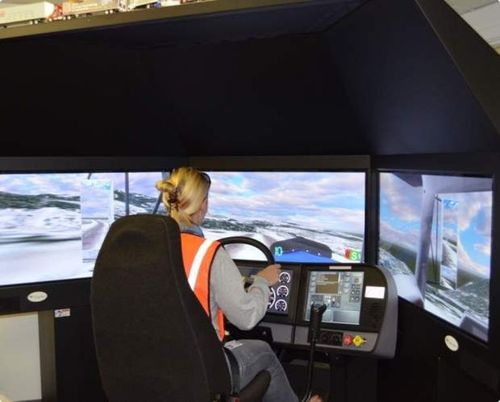 It's unlikely that anyone watching Ice Road Truckers would think that doing that job full-time would be better than watching the show from the comfort of a warm living room, but visitors to Anchorage can at least get an inside look at what the task is actually like with the Ice Road Trucker Big Rig Experience. During the two to three hour tour you'll go on a guided tour of a real transportation yard at the port of Anchorage, peek inside a modern sleeper truck, and actually get ten minutes behind the wheel of a big rig simulator to find out what driving on the ice road is really like.
New York TV & Movie Sites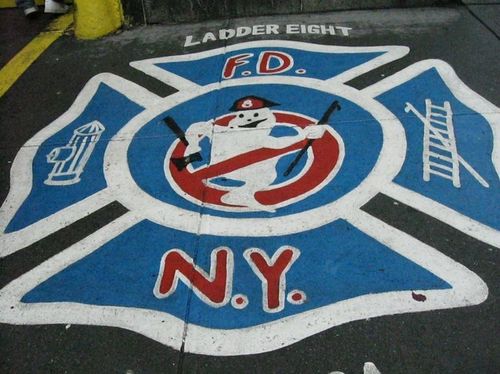 The Big Apple has served as the backdrop for more films and TV shows than you can probably count, but sometimes the scenery is particularly memorable or important to the story. Grab your gal pals for a Sex and the City Hotspots Tour of filming locations such as Charlotte's art gallery, Miranda's cupcake bakery, and a bar the ladies frequented. Take a day trip to New Jersey on The Sopranos Sites Tour during which you'll see the Bada Bing bar, the place where Chris was shot, and the diner booth where Tony sat in the final scene of the series.
See how the other half lives with a Gossip Girl Sites Tour of Manhattan's Upper East Side, with stops at the hotel where the Bass and Van der Woodsen families live, the swanky building Blair calls home, the Henri Bendel shop, and Humphrey's favorite bakery. Head for an NBC Studio Tour to see where they film The Today Show, NBC Nightly News, Dateline, and Saturday Night Live. You can also go on a New York TV and Movie Sites Tour to see more than 60 film locations for shows like Friends, Will and Grace, The Devil Wears Prada, I Am Legend, How I Met Your Mother, and Seinfeld or a Central Park Movie Sites Walking Tour to see filming locations for When Harry Met Sally, Breakfast at Tiffany's, Ghostbusters, and Love Story.
Browse TV and movie site tours in NYC
Harry Potter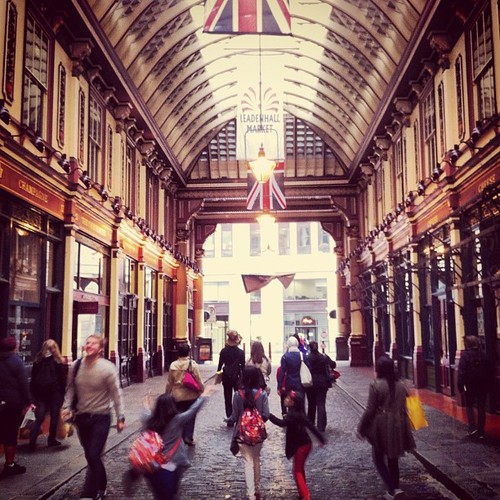 Who among us hasn't watched the Harry Potter films and wished we could be transported to that magical world? Well, even if you can't conjure up any spells when you wave a magic wand, you can visit some of the places where the Harry Potter films were created. From the Warner Bros. Harry Potter Studio Tour and Harry Potter walking tours in London to multi-day tours of Harry Potter filming locations in Scotland, you can satisfy aspiring witches and wizards of all ages with these Harry Potter tours.
Read more about Harry Potter in London
Hawaii TV & Movie Sites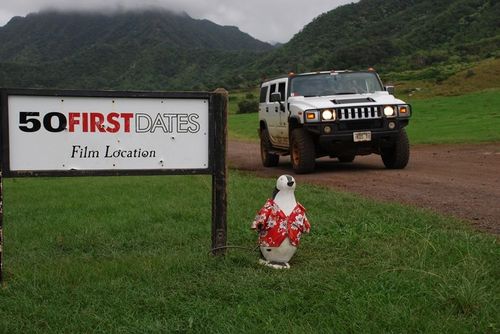 You'll probably have plenty of reasons to do nothing more than lie on the beach during a Hawaii vacation, but visiting the many Hawaii locations featured in movies and TV shows actually means you'll see some of the most beautiful spots on the islands. On Kauai, you can take a six hour Kauai Movie Sites Tour that includes 13 filming locations for shows like Jurassic Park, Pirates of the Caribbean, Gilligan's Island, The Amazing Race, and Tropic Thunder. You'll also get lunch at Tahiti Nui, where part of The Descendants was filmed.
On Oahu, you can take a five hour Hummer tour of Oahu TV and Movie Locations, with stops at filming locations for Lost, Jurassic Park, 50 First Dates, Karate Kid II, Godzilla, and Hawaii Five-0. If you prefer a little more physical activity, you can take a mountain biking tour of Kaaawa Valley that gets you up close and personal with filming locations for Lost, Jurassic Park and Godzilla.
Pawn Stars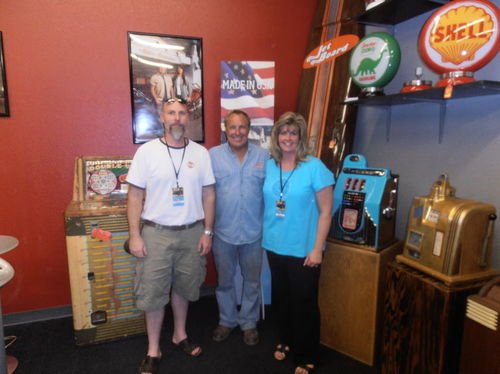 Las Vegas sometimes feels like one big film set, but it's the recent success of a reality show that's drawing fans in droves to a real-life pawn shop in Sin City. Pawn Stars is filmed on location at the Gold and Silver Pawn Shop, and the guys you've come to love on the show — Rick Harrison, his family, and employees — are often in the shop themselves whether filming is going on or not. In addition to seeing the pawn shop, a Pawn Stars Tour of Las Vegas also includes a stop at Rick's Restorations, where retro appliances are refurbished, and the Toy Shack, a vintage toy appraiser.
The Walking Dead
It seems that these days we're all joking about (or preparing for!) the zombie apocalypse. What better place to get some first-hand zombie knowledge than in Atlanta, where they film the hit series The Walking Dead and where the movie Zombieland was made? During an Atlanta Zombie Film Locations Tour you'll not only visit filming locations for both zombie shows, you'll also get instruction from your guide — a veteran onscreen "zombie walker" — in how to walk like a zombie. You never know when that sort of information will come in very handy, indeed.
Chicago Movie Tour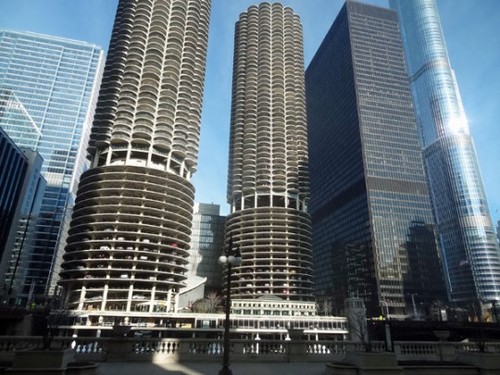 Chicago's unique architecture has featured in many popular movies, whether the stories were meant to take place in Chicago or not. During a two hour Chicago Movie Tour you'll visit more than 75 filming locations — which also happen to be some of the city's main attractions. You'll see filming locations for movies like The Dark Knight, Ferris Bueller's Day Off, Blues Brothers, The Untouchables, My Best Friend's Wedding, and Transformers 3, covering more than 30 miles through Chicago's diverse neighborhoods.
Read more about the Chicago Movie Tour
Los Angeles Film & TV Sites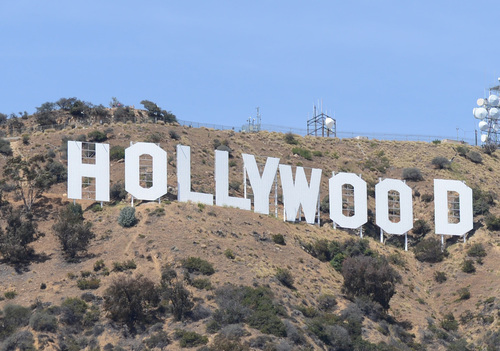 L.A. is the capital of movie-making in the U.S., and there are several great Los Angeles movie tours available, on which you can see sites from some of Hollywood's classics and more modern hits. To check out the darker side of L.A., book the Tragic History of Los Angeles tour and see where some of the most famous names in Hollywood met their demise. Or be awed by the lifestyles of the rich and famous on a tour of famous stars' homes in Hollywood.
Doctor Who
Whether you grew up watching Doctor Who or you're a recent convert, there's no denying the appeal of a London tour of Doctor Who filming locations from its introduction in 1963 right up through the newest BBC incarnation of the series. You'll ride around the city in one of London's famous black cabs and see where the "Dalek Invasion of Earth" and scenes with the Time Lord (among many others) were filmed, and you'll see major London landmarks along the way. You'll even see a remarkably TARDIS-looking police box.
Boston TV & Movie Sites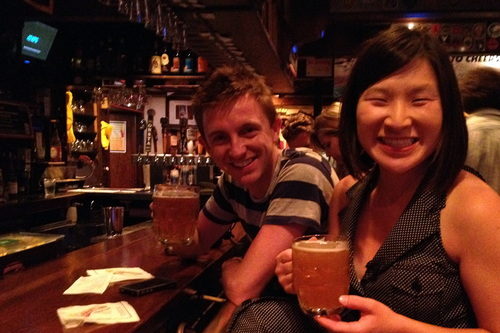 The city of Boston has served as the location for so many stories over the years that during a two hour tour of Boston TV and movie sites you'll visit more than 30 distinct filming locations. Among the places you'll visit is the brownstone house featured in Parent Trap, the famous park bench in Good Will Hunting, a mob hangout for Jack Nicholson in The Departed, and the park featured prominently in Ally McBeal. And of course no tour of film sites in Boston would be complete without a stop at the original Cheers bar, where you'll get a chance to have a drink. It's up to you whether you want to count the number of people who yell "Norm!" as they walk in.
– Jessica Spiegel for Viator