By Elizabeth Stamp
Architectural Digest
July 12, 2016
Take a behind-the-scenes tour of the summer's most talked-about movie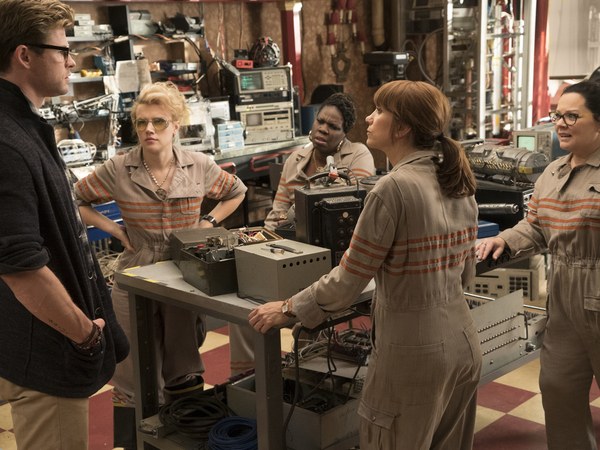 More than 30 years after Dan Aykroyd, Harold Ramis, Bill Murray, and Ernie Hudson stepped onto the screen as the Ghostbusters, the franchise has been revived and refreshed in time for summer blockbuster season. Helmed by director Paul Feig, who cowrote the movie with Katie Dippold, the reboot follows four new Ghostbusters (Kristen Wiig, Melissa McCarthy, Kate McKinnon, and Leslie Jones) as they save New York from a supernatural threat created by villain Rowan North (Neil Casey). Production designer Jefferson Sage, who has teamed with Feig on Bridesmaids, Spy, and The Heat, faced the monumental task of visualizing and realizing not only the something strange but also the neighborhood.
Production took place in Boston, with a few select filming locations and exteriors in New York. "We were lucky that in many ways Boston is architecturally like New York," says Sage, who needed to find or create around 65 sets for the film. Three critical locations were the labs the Ghostbusters use throughout the movie, starting with the Higgins Institute of Science, where Abby (McCarthy) and Holtzmann (McKinnon) conduct their research. "We knew we were going to have several different labs that the Ghostbusters move between," says Sage. "The arc of those places, the home bases, was important from the beginning."
_______________________________________________________________________________________________
From the Higgins Institute, they move to a makeshift headquarters above a restaurant in Chinatown. Sage and his team found a building on the edge of Boston's Chinatown and transformed it by covering windows, painting the exterior, and adding a garage to house their vehicle, the Ecto-1. The banquet room turned lab interior was built on a soundstage and was designed to look improvised. "It gave us an opportunity to have a little fun with what the space used to be and the ridiculous idea that the fate of humanity in New York City hangs on these guys doing this science surrounded by the banquet room's leftover decor."
When it came to the weapons and gadgets, Sage wanted everything—including the iconic proton packs—to feel cobbled together and evolve and improve throughout the film. "It gave them a little more cred as scientists and as engineers to do that rather than having them walk in with these full-blown things on their backs," says Sage. The designer also called on a team of artists to dream up new weaponry that puts a twist on recognizable objects like a wood chipper or a bear trap. From there the visual effects team worked their magic to bring all the elements—both natural and supernatural—together into an eye-catching and entertaining experience.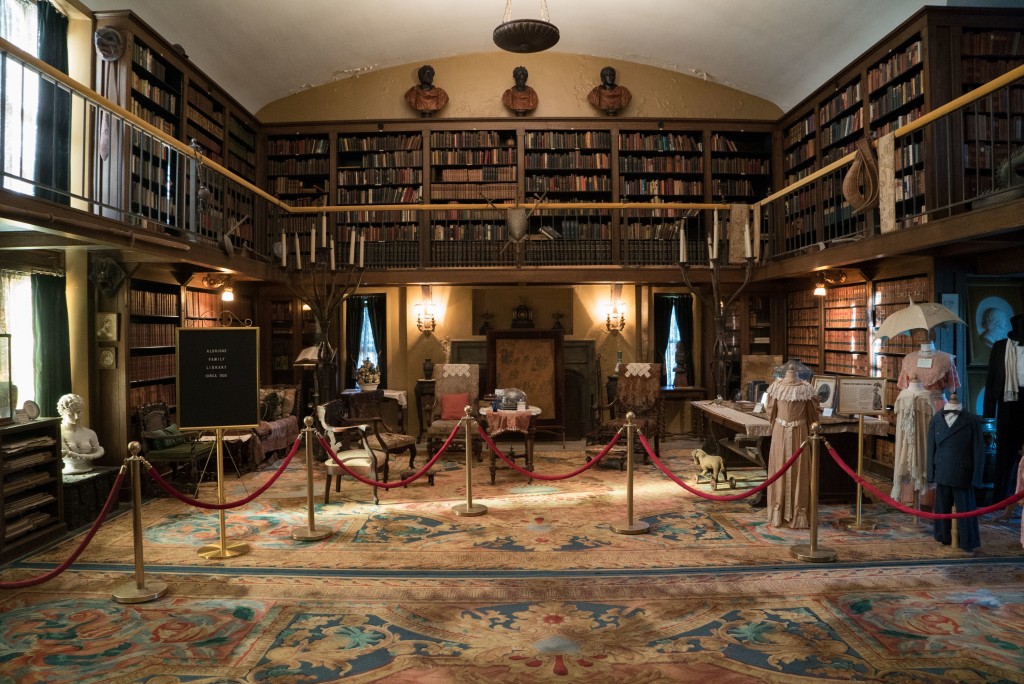 CLICK ON IMAGE TO VIEW FULL SLIDESHOW
VIEW SLIDESHOW AS A LIST