By Ryan Stewart
MovieMaker Magazine
January 16, 2018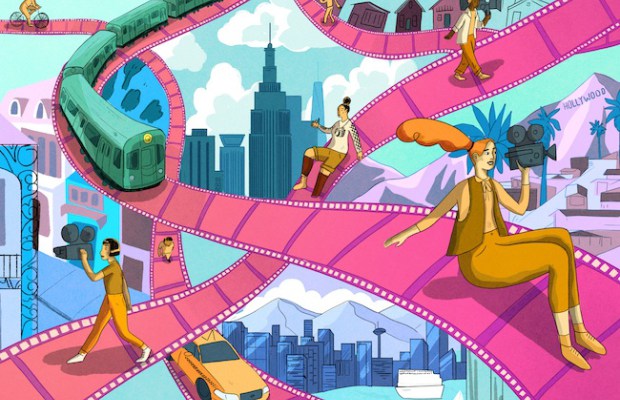 You can't choose your family, but you can choose where to find your film family.
They're the PAs you'll be spending those long, languid afternoons with in cramped production offices, the ADs who'll offer you an extra jacket on the wintery location, and the grips who'll lend an ear after a grueling day on set. Your choice of a town or city in which to settle down in for a couple of years or a lifetime is a significant life decision, there's just no getting around it. The good news is that our annual best places guide is a pretty decent starting point for moviemakers who are looking to narrow their choices as they research their next moviemaking and living destination.
Whether you're a contented Southerner who'd like to get out of dodge but continue living and working below the Mason-Dixon line, or you've got your hot new passport in hand and are weighing the pleasures of life in Vancouver vs. Montreal, you'll find reams of valuable, current intel within this feature article with which to assist you in making an informed, practical decision about your next locale. This intel includes candid commentary from local residents about the cities they love, and in some cases, would love to see improved. Months of research and survey feedback, interviews with film commissions and non-profits, dozens of phone calls with working indie and studio moviemakers have all contributed to our assessment and ranking of the best places in North America to live and make movies in 2018.
One caveat: quality of life is a tricky thing to quantify, let alone rank. In our ongoing effort to get it down to a science, though, here are some basic ingredients that go into our secret scoring sauce: a city's film activity in the past 12 months (number of productions, shoot durations, economic activity generated), film infrastructure in place (number of film schools and VFX houses, film commissions and other non-profits, film festivals, screening venues, prominent locals), and broader criteria such as population size, ease of transportation, local and state tax credits (a big one, of course), and architectural and geographical distinctiveness—the latter of which came up more than you might think. (One contributor noted that his town was the kind of place to shoot a film noir.)
Shall we begin?
Big Cities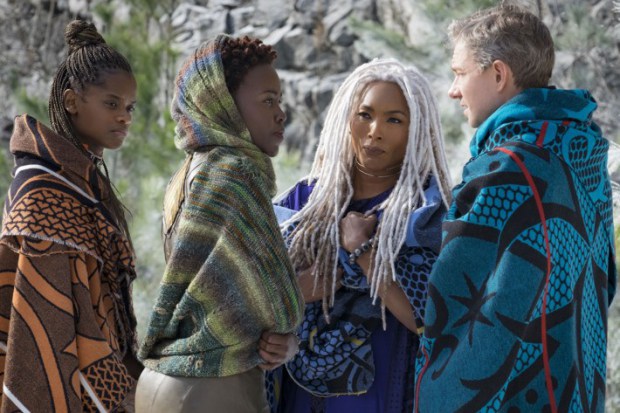 1. Atlanta, Georgia
"Georgia has the most robust incentive program in the country," Christine Dudley, director of the Illinois Film Office, asserted to a Crain's business news reporter in 2017. "They incentivize anything that walks across the street." That may be overstating it, but there's no question that in 2008 Georgia's new incentive program sparked a rush to the Peach State with its 20 percent tax credit (minimum $500,000 spend) and an additional 10 percent available for productions that add in promotions. By 2014, Pinewood had built a campus in Atlanta with six sound stages; two expansions followed, and the 700-acre site now boasts 18 sound stages and just under 1 million feet of covered space and has hosted films such as Captain America: Civil War and Ant-Man. Film and TV productions spent $2.65 billion in Georgia in fiscal 2017, according to the Georgia Department of Economic Development.
Lee Thomas, deputy commissioner of Georgia's FM & DEO Office, summarized the way that the influx has impacted local vendors when speaking with U.S. News & World Report in October: "I went to get contact lenses one day, and they said they were so busy because they had to be on set to outfit The Walking Dead and The Vampire Diaries with contact lenses." One of those Vampire Diaries creatives, Brett Matthews, was recently tapped to be a new showrunner for MTV's series reboot of Scream, which has ditched New Orleans for its upcoming third season in favor of Hotlanta. When Season Three premieres in March, 2018 (with a new cast and backed by executive producer Queen Latifah) the show will have a Southern flavor that goes with being Atlanta-produced.
"For me, it was a pretty easy decision—this is where I wanted to bring the show," Matthews says. "It made sense for the story, I know the infrastructure Atlanta has, and I know the crew base. It's a place with multiple disparate locations, the weather's okay, there's great infrastructure, your dollar goes far, and of course the state rebate allows us to make the show on the right budget. It's not just the rebate—Atlanta is a great city in its own right—but it makes a big impact on the bottom line." Matthews says that he'd advise young actors to go to Atlanta and see what all the fuss is about—"get a bunch of credits on your resume"—and enjoy "a lot of life and a lot of culture" that's pumping through the city: the cost of living is only about 1.8 percent above national average.
"There's a whole industry that's sprung up around the city—you've got some highly-skilled professionals across all departments in terms of crew. It's kind of a Hollywood East scenario, which is awesome." One thing Matthews says he won't do when it comes to Scream is force Atlanta to double for another location. "It's Atlanta for Atlanta, which to me is the fun of it. I've spent a lot of time in the city over the years and I didn't want to fake it for any other place. One of the pleasures of the show was that we shot it entirely on location and we could really make the show and the story about Atlanta."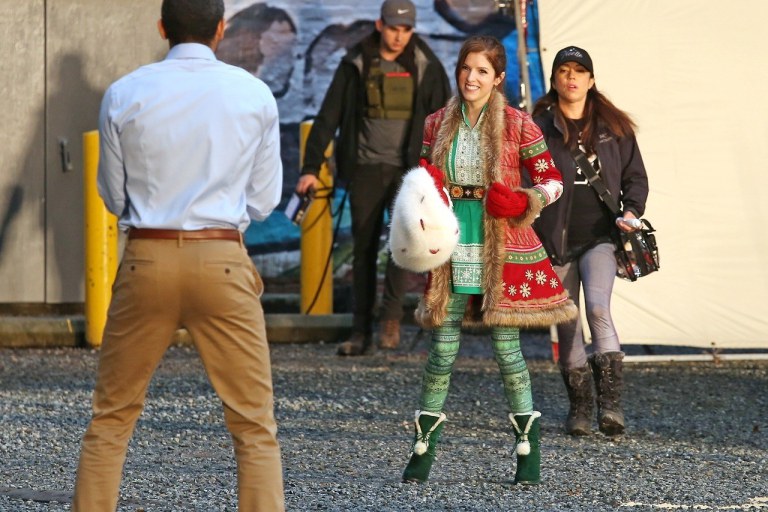 2. Vancouver, British Columbia, Canada
To locate the success story of the moment, it's probably smart to just follow The Rock: He's been in British Columbia these past months, shooting the disaster film Skyscraper alongside Canada's own Neve Campbell. Vancouver native Ryan Reynolds was also spotted around town, filming the inevitable sequel to 2016's superhero smash Deadpool. These are just two of 338 productions that qualified for B.C.'s tax credits this year, a rise of 41 from last year, according to numbers compiled by Creative B.C. in September; their forecast estimated more than $2.6 billion in film expenditures for B.C. in 2017, up 35 percent from 2015-2016. Vancouver was also host to two dozen series in 2017, including six new pilots. As of December there have been 189 commercials and 87 miscellaneous projects produced.
Vancouver's neo-Hollywood reputation is well-earned, with its blossoming infrastructure of 2.5 million square feet of stage space on over 100 stages, the world's largest VFX/animation cluster, 17 educational institutions with motion picture production as a discipline, and 3,000 graduates per year entering media from B.C.'s post-secondary programs, as well as abundant woodsy-green shooting locations (see: any X-Men film).
But what about the indie scene?
Vancouver is, in fact, proving to be a magnet for those who want to tell intimate, non-Deadpool-ish stories about real people facing life's challenges. Among them is director Mina Shum, who shot indie drama Meditation Park in East Vancouver last spring.
"I shot the film two blocks from where I live, in East Vancouver, which is a mix of immigrants, old and new," says Shum. "The opening shot is Maria hanging up her laundry, beige underthings, and when we got to shooting, there wasn't enough laundry to fill the line the way I wanted. Our set decorator ran door to door and eventually collected beige briefs from elders living down the street—I felt that was very Vancouver."
Shum describes Vancouver's film community as a "welcoming place" and a "strong indie community of filmmakers" and heaps praise on the suppliers and partners who keep things running on time for local productions. "Crews are happy to work on a local vision," she says. "They feel like they are sharing something they relate to, a little of their story. I had an excellent, welcoming crew—seasoned veterans who were making less money than if they worked for Hollywood, but they wanted to do our film. I'm writing a sci-fi chamber piece next, and when we shoot we'll definitely go to a few far-off locations necessary to the story, but we'll do most of it here in a studio, where we'll build the world of the film."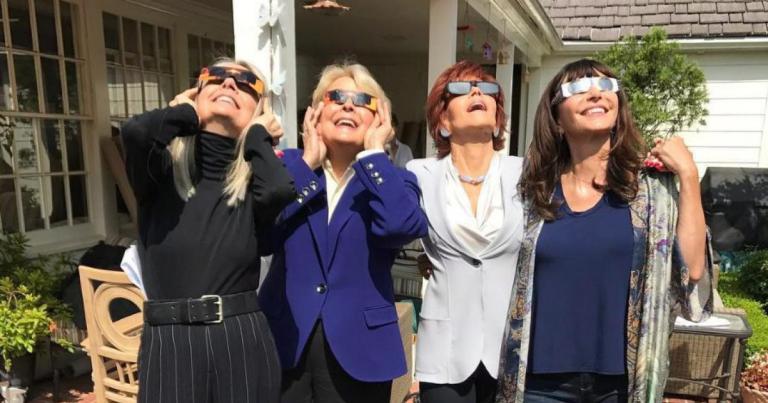 3. Los Angeles, California
"Los Angeles has an interesting energy because the people that flock here are doing so to pursue their dreams, and so there's optimism in the air," says Kailey Marsh, an L.A.-based manager, producer, and founder of the BloodList, an annual survey of the town's best un-produced horror scripts. "You never know who you're going to meet or what will happen to you here, and that can be a good thing or a bad thing. It's a place where it's hard to stay and it's also hard to leave."
That feeling of push-pull that the City of Angels evokes, drawing you in even as it makes you want to hop on a plane to somewhere else, is probably older than Raymond Chandler and is blissfully unaffected by the city's constant reinvention and its quarterly reports. Still, money never sleeps—with California's $330 million a year incentive set to expire after the 2019-2020 fiscal year, Mayor Garcetti made news over summer by vowing to push the legislature to increase the figure to $500 million. The state tax credit is currently set at 20 percent, with the former lottery system for applicants scrapped in favor of a jobs-created metric. Producers are also eligible for another five percent if they relocate a series (Fox's devil drama Lucifer is an example, having relocated from Vancouver in 2017 along with Legion), shoot on location outside the L.A. zone, or do their scoring and/or VFX in state.
L.A.'s immeasurably rich film history also serves as a guarantor that among each new generation of moviemakers there will be some, like Paul Thomas Anderson, Michael Mann, and Kathryn Bigelow, who want to tell specifically L.A stories, and are willing to jump through whatever hoops exist to film their stories in Hollywood. A current example may be Karyn Kusama, whose most recent film, 2015's The Invitation, spun a tale of extreme insularity and decadence in the Hollywood Hills. Her forthcoming film, which began shooting in L.A. in the fall, is a Nicole Kidman-starring detective thriller, Destroyer. The siren call of La La Land to moviemakers is in no danger of fading out any time soon.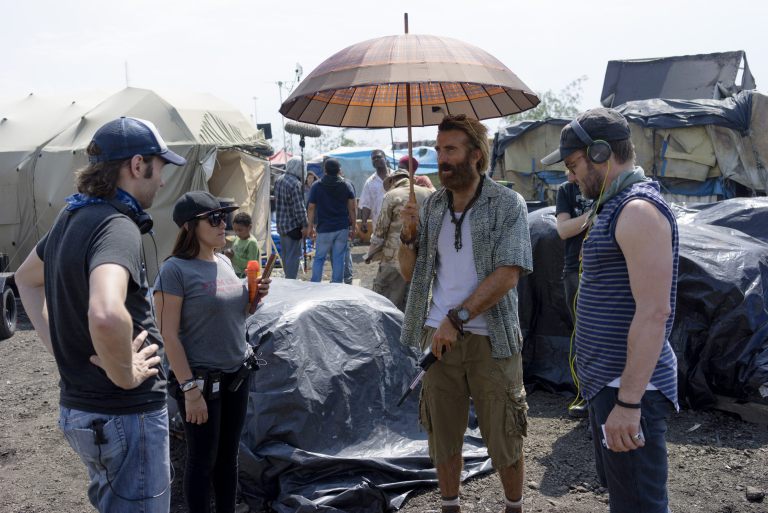 4. Chicago, Illinois
Chicago may have doubled for Gotham in Christopher Nolan's first two Dark Knight films, but its own personality is hard to disguise even with Hollywood magic. Joe Chappelle, executive producer of NBC's Chicago Fire, also filmed a thriller in the city this past summer called The Pages, with Jamie Lee Curtis, with a do-it-locally ethos: Chicago locals were set to account for 80 percent of speaking roles and 90 percent of the budget was to spend in-city, while Filmworkers Club, a Chicago post house, was contracted to handle VFX. Steve McQueen's heist film Widows also laid down track in the city over summer, with Liam Neeson starring.
Chicago's prestigious documentary house, Kartemquin Films, also had a big 2017, with two films selected for Sundance 2018. Director Bing Liu's Minding the Gap tells the story of Liu reconnecting with two childhood friends in Rockford, Illinois, while America to Me is a ten-part series from director Steve James, focusing on a special Chicago high-school. James previously directed Kartemquin's biggest hit, the basketball documentary Hoop Dreams that shone a light on two underprivileged kids with big dreams. "We believe in the necessity of diverse voices—racially, culturally and geographically," says Betsy Steinberg, Executive Director of Kartemquin. In fact, Illinois is currently the only state with diversity hiring provisions attached to its incentive.
"Chicago's film industry has evolved in recent years into one of the country's buzziest production cities," says Steinberg. "The production scene is tight-knit, supportive and generous towards newcomers, while the cost of living is reasonable compared to the coasts. The city's film creatives are extremely talented, with important stories to tell, and we share a commitment to ensuring business remains viable here." Maintaining that viability will be partially a question of maintaining the 30 percent tax credit for film and television producers, a program up for renewal in 2021. (Minimum spend for projects over 30 minutes is $100,000).
With all it offers, there's little chance of Chicago not remaining a top draw. Director Nash Edgerton, who shot parts of the upcoming Charlize Theron-starring action film Gringo in the city in 2016, sang Chi-Town's praises: "It was so great shooting parts of Gringo in Chicago, especially as a good portion of the film is set there," he said. "I loved the wonderful architecture, in particular work by Mies van der Rohe. I also got to enjoy my first Chicago deep dish. The other exciting thing for me was having Alan Ruck in the movie: I just couldn't in good conscience have a film set in Chicago without including someone from one of my favorite films, Ferris Bueller's Day Off."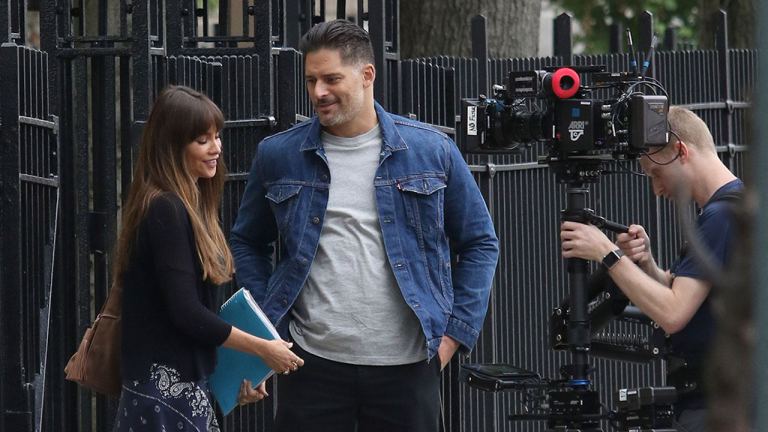 5. New York, New York
The city so nice they named it twice saw 2017 begin with Governor Andrew Cuomo signing a renewal of the state's tax incentive program (30 percent refundable tax credits) until 2022, while a bill to create a "diversity credit" for writers and directors of color/women passed the legislature. Meanwhile, NYC Film Green, a voluntary environmental sustainability program for NYC's film/TV industry that launched in pilot phase in 2016, went into action over the summer. "There's never been a better time to work in film in New York," says Mayor's Office of Media and Entertainment (MOME) Commissioner Julie Menin. "Production levels continue growing, providing steady, high-quality employment to over 130,000 city residents. We've also rolled out programs over the last year to support aspiring and established film professionals, such as the "Made In NY" Postproduction Training Program, which prepares New Yorkers from diverse backgrounds for careers in animation, editing, graphics and visual effects."
Menin also noted the planned Made in NY Campus, a 100,000 square ft. film and TV production facility announced by Mayor de Blasio in February 2017, and projected to open in 2020, in Sunset Park, Brooklyn. Another planned campus, dubbed the Michelangelo Campus, is a $100 million project in the Soundview section of the Bronx; it will boast nine soundstages in two buildings atop 10 now-vacant acres near the Bronx River. Queens-based York Studios, which is building the campus, is getting $36 million in conditional tax benefits over 25 years, and reportedly cited those tax credits as a motivator for the new project. Film production company Silvercup Studios also opened a third facility in the Port Morris section of the South Bronx in August, which encompasses 115,000 square ft. of space and four studios.
Other projects shot in NYC recently include the Megan Fox-starring Shadow Girl, which filmed in Brooklyn in the fall and is described as an unlikely romance. Moonlight director Barry Jenkins also called action on If Beale Street Could Talk, based on James Baldwin's 1974 novel set in Harlem, with Diego Luna. If production-spotting isn't your idea of entertainment, New York is still New York: it boasts 300 square miles of walkable city streets, parks, and iconic architecture, every kind of history and art museum, performance space and library one could ever wish for.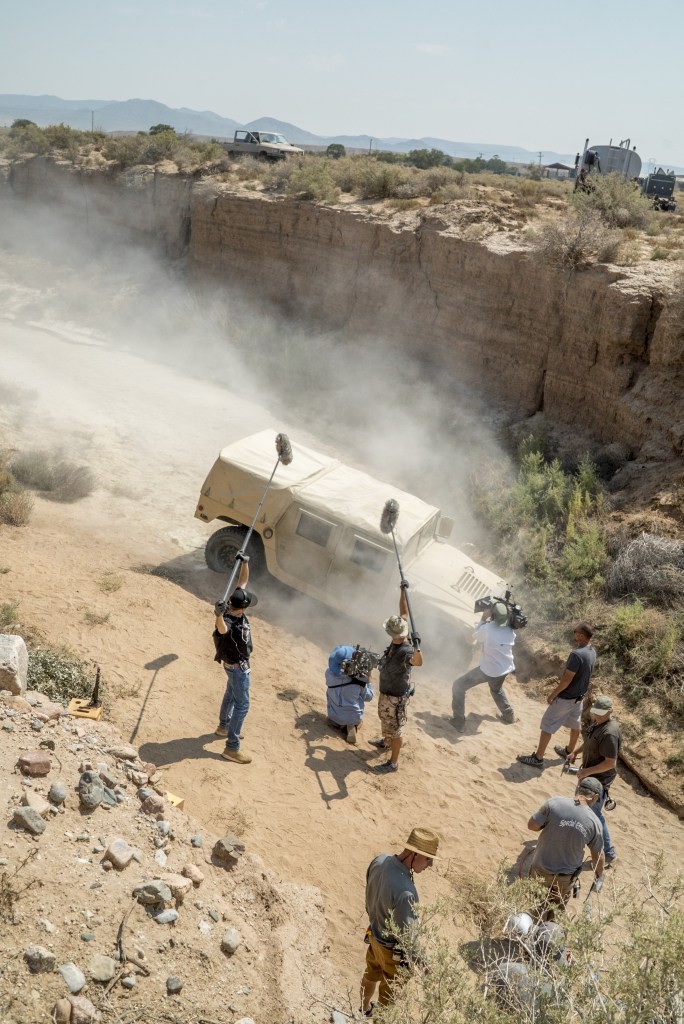 6. Albuquerque, New Mexico
ABQ Trolley Co., which offers open-air trolley tours of famous Breaking Bad locations at $65 a pop, is just one local business still benefiting from a smash TV hit that chose Albuquerque over L.A. due to ABQ's 25-30 percent refundable tax credit, with no minimum spend. The next big deal production could be the Margot Robbie-starring 1930s gangster saga Dreamland, which filmed in ABQ in fall and was expected to employ approximately 100 New Mexico crew members, 18 New Mexicans in principal roles, and 225 New Mexico extras, according to the Film Office. Ann Lerner, Director of ABQ's Film Office, attributes the inflow of production to a concerted effort at cutting red tape and one-stop film permitting. "The state also offers a unique Film Crew Advancement Program (FCAP), which gives productions a 50 percent reimbursement of a crew member's wages when this on-the-job training advances their skill set," she said.
Like so much of the Southwest, ABQ is particularly proud of its long, storied history: Lerner points out that Thomas Edison's company came to Isleta Pueblo, a tribal community 13 miles south of ABQ, in 1897 to shoot 50 seconds of footage of Native American children filing out of a one-room schoolhouse. The city's 40-year-old mayor, Tim Keller, whom Lerner describes as "extremely film friendly" talks up not only the city's crew base and good-paying jobs on offer, but also the community's diversity, exquisite scenery and 310 days of sunshine, painting a picture of work-life balance that prospective newcomers should appreciate.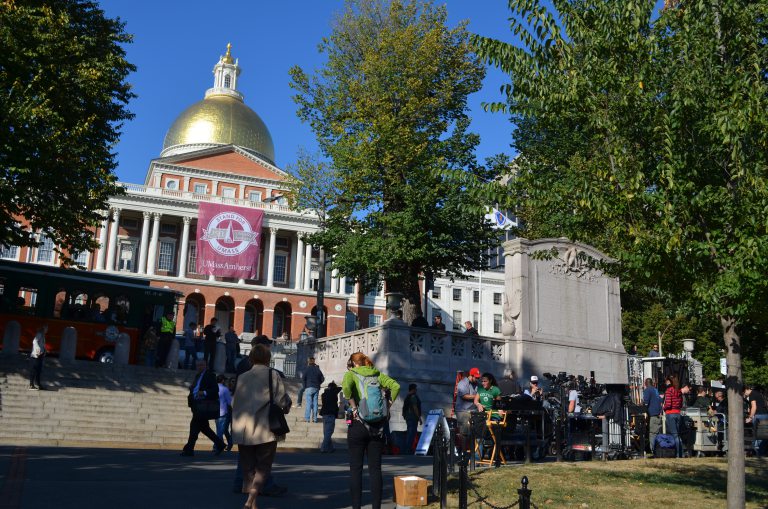 7. Boston, Massachusetts
Massachusetts's film tax credit, equal to 25 percent of a feature's local production and payroll (and no annual or project caps), has so successfully incentivized in-state moviemaking that it's even caused some political controversy, with detractors asking for a salary cap to offset what they view as the state subsidizing movie star paydays. (Alabama, North Carolina, Kentucky, Mississippi, and New Mexico already have such caps, it was argued.) The salary cap-introducing measure was dropped in July, though, and political squabbles didn't dissuade looky-loos from catching a glimpse of Denzel Washington this past fall, in town to film Equalizer 2, or cast a pall on the filming of the latest X-Men saga, the horror-tinted New Mutants, which wrapped its Boston shoot in September. Speaking of horror, the Stephen King and J.J. Abrams series Castle Rock began filming in Lancaster, Massachusetts around the same time, part of a drive to "push-out" of Boston into surrounding rural areas, where there are lower costs. State figures indicate 23 film and TV productions came to Massachusetts in 2016, mostly to Boston and surrounding enclaves, while as of September of 2017 there were already 21, some filming in far-flung locales such as Orange, Clinton, and Ayer, as well as Lawrence, which hosted Ben Affleck's Live by Night in 2015.
Screen Gems' 2018 crime saga Proud Mary, starring Taraji P. Henson, also took to Lawrence earlier this year for part of its schedule. Proud Mary producer Paul Schiff offered praise for the commissioners who assisted the crew. "I've worked with lots of film commissions; some show up on your first day and take a picture and you never hear from them again, but in Boston, Lowell, and Lawrence, the film commission was pro-active. They helped solve problems with us which made for smooth pre-pro and production," he says. Schiff also compared his experience of Boston in 2017 positively to his last work visit, filming Mona Lisa Smile in 2003. "This time around I found the crew pool deeper, competitive with New York or Hollywood, easily. I was impressed and pleased with the crew and the support, particularly compared to when I was there last. There was a sense of support for our picture, and a willingness to go the extra mile."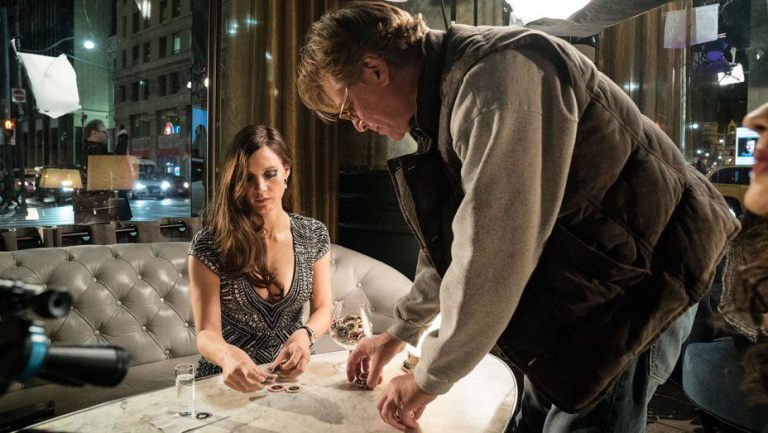 8. Toronto, Ontario
"Hollywood North" is a nickname applied to both Vancouver and Toronto, but in the latter's case, maybe "TV Land" would be more apt: Toronto is riding a wave of peak TV, having pulled in $950 million in 2016 for TV production, and only $274 million for film in the same year. Close to another billion in 2016 was attributed to animation, commercials and VFX. Estimates compiled over summer predicted 500 English-language scripted shows to be produced in North America in 2017, up from 455 in 2016, with Toronto snagging much of that business due to refundable federal tax credits and world-beating infrastructure. A detail that tells the story in another way: CBS's Star Trek: Discovery is being shot on Pinewood Toronto Studios' largest sound stage, formerly utilized by blockbusters such as Suicide Squad, Total Recall (2012), and Pacific Rim. Get the picture?
Don't count movies out yet, though. Toronto mayor John Tory made visits to Los Angeles and India in 2017, partly to sell moviemakers in those movie capitals on the benefits of moving to Toronto. Notable films shooting in Toronto in 2017 included Aaron Sorkin's Molly's Game, the Christoph Waltz/Annette Bening crime drama Georgetown (doubling for Washington, DC), and The Widow (doubling for Manhattan), with Chloë Grace Moretz. One complaint that's bubbled up among film partisans of late is that Toronto's glut of TV shows is crowding out feature production simply because some shows remain on their stages for years; demands to build more stages and spaces are growing.
With a cost of living more or less in line with the best "movie cities" in the U.S., Toronto is a perennial draw. On the livability front, it boasts numerous contemporary art centers and galleries, large downtown parks, public gardens, and a performing arts scene that counts more than fifty ballet companies alone—the kind of place any film professional can find an culture-rich life. Toronto is the sort of world-class city that has dinosaurs: You can hop on one of the city's clean, well-maintained subway cars and head to the Royal Ontario Museum to see the bones of a T-Rex any time. Not bad, eh?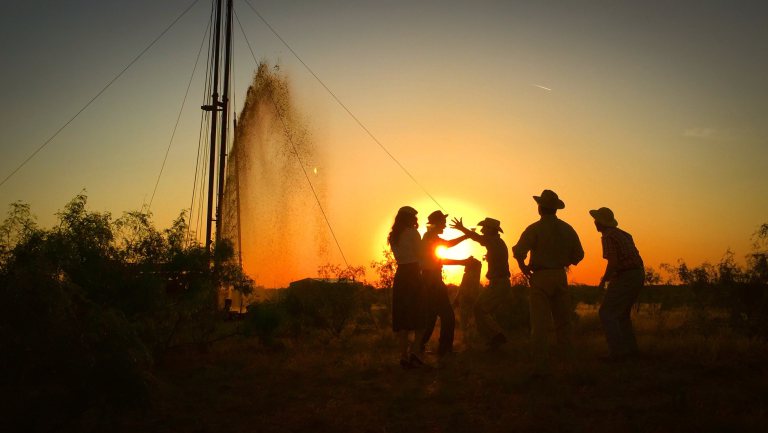 9. Austin, Texas
Once a James Cameron production has filmed in your town, you're a big-league hitter, if you weren't already. This year Austin played host to the Cameron-produced, Robert Rodriguez-directed $200 million sci-fi epic Alita: Battle Angel, which wrapped in summer, in addition to the period-Texas oil drama The Iron Orchard and Andrew Bujalski's indie comedy Support the Girls. AMC's Pierce Brosnan-starring drama The Son and the Rooster Teeth-produced sci-fi web series Day 5 both planted roots in Austin, while hometown hero Rodriguez, whose famously DIY-capable Troublemaker Studios is based in Austin, also kicked off a reality filmmaking show called Rebel Without a Crew in 2017.
Rodriguez's From Dusk Till Dawn TV series left Austin in its third season for New Mexico back in 2016, with the director blaming a lack of incentives. That storyline continued over summer with the Austin Film Commission going to the State Capitol for a showdown with lawmakers over attempts to slash the tax program. AFC's Brian Gannon went on record at the time saying it would be "detrimental" if the legislature could not agree on a fix. The rebate was ultimately restored to $22 million (with allowance for discretionary increases), down from a peak of $95 million in 2014-15. The film industry spent $442 million on Texas productions during that peak, and the amount dropped to $300 million in 2016-17. An ideological divide in the legislature means the drama will continue into 2019.
Tax drama won't slow down Austin's breakneck growth, though, with community-driven start-ups such as Rooster Teeth employing hundreds. The company that began with live-action shorts, series, animations and podcasts now has two feature films under its belt, with a third announced. Meanwhile, more than two dozen festivals have added to Austin's reputation as a scene city with its own unique culture.
Heavyweight festivals like the screenwriter's haven Austin Film Festival, Fantastic Fest, and SXSW, and the city's flyable three-hour distance from both N.Y. and L.A., all make it a mainstay on any moviemaker's map. "If you make movies and you participate in the community, you cease to be simply a local creative and you become part of a family," says Doctor Strange and Sinister co-writer and Austin resident C. Robert Cargill. "We're family out here—and I live where my family lives."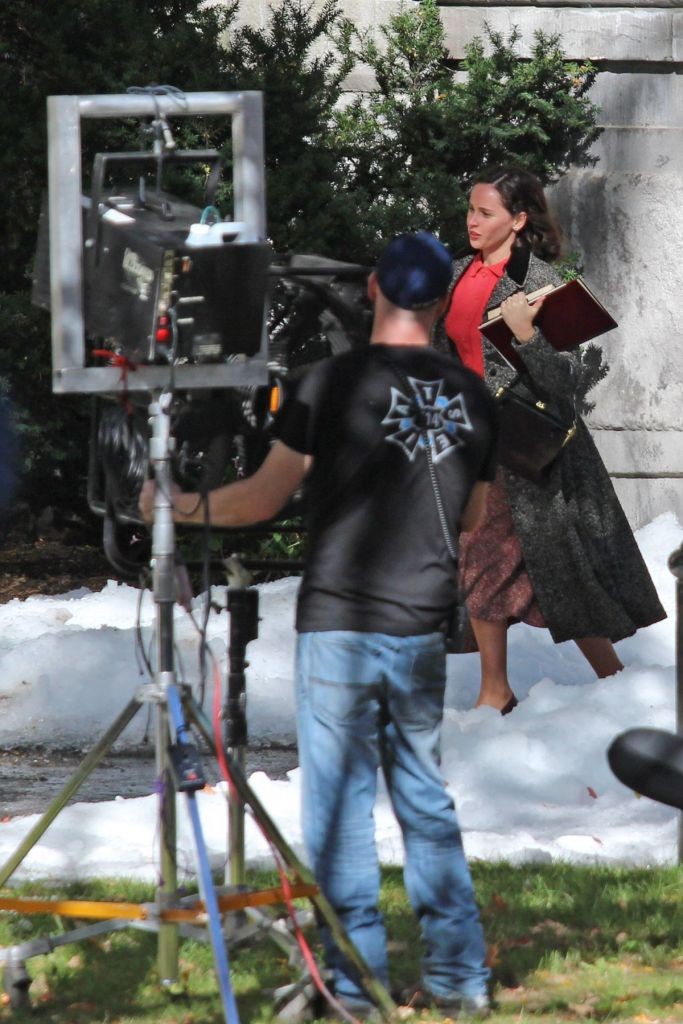 10. Montreal, Québec
"I grew up watching Batman and Star Trek dubbed in French," says Montreal-born director and editor Saul Pincus (Nocturne). "French pop culture meets English pop culture—that can't help but affect the craftspeople who make movies in Montreal. It's a great place to shoot because it has a large, experienced talent pool that understands levels of productions, from the largest to the smallest. It can also pass for itself, or North America, or Europe."
Pincus's endorsement is borne out by the sheer variety of productions that've recently planted a flag in Montréal, from the gargantuan (X-Men: Dark Phoenix) to intimate fare such as Kim Nguyen's stock trading drama The Hummingbird Project, to Doug Liman's Chaos Walking, which is set in the future and will presumably avail itself of Montreal's world-class VFX infrastructure—"more of a reason tax incentive-wise to stick around after you've shot," adds Pincus—to create an imagined world.
As a world-class VFX hub, the city recently hosted the workload of films such as Star Wars: The Last Jedi and Blade Runner 2049, and Quebec's National Film & TV Commissioner Chanelle Routhier cited "the rise of VFX in the film and TV industry" as one of the central draws Montreal boasts more of than other cities competing for productions. Other factors include the construction of a second major studio, stable tax incentives ($250,000 threshold to access), specific VFX tax incentives, and the competitive Canadian dollar. Add in that Montreal is five hours from New York, with 350-plus hotels and 6,000 restaurants, is gorgeous, and has a remarkably inexpensive cost of living, and it's not surprising that it's so far been able to retain its storied hipness.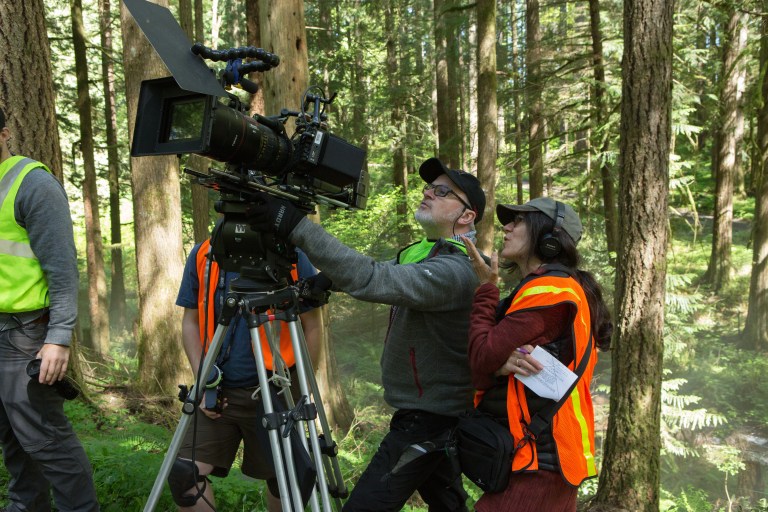 11. Portland, Oregon
A casting notice that went up in April, 2017 for the Portland-filmed HBO pilot Here, Now with Tim Robbins and Holly Hunter specifically called for "Portland hipster types," but hey, there are worse things to be. Portland's reputation as a progressive bastion goes hand in hand with its ingrained, bustling film community, one that prides itself on low barriers of entry. A handful of first-time feature directors filmed or began screening their work in 2017, including Shut Up Anthony's Kyle Eaton, She's in Portland's Marc Carlini and Clementine's Lara Jean Gallagher, who saw her film accepted into Venice and Sundance programs.
"Portland has earned its reputation as a welcoming, livable city for people within the film industry," says Portland Film Office Manager Brian Lord. "The local production culture promotes access to mentoring and idea sharing, and the industry enjoys strong support from elected officials and public-private partnerships." Lord adds that the Film Office is working together with partners to address challenges of housing costs, innovation and equity, and that the momentum is there to push Portland even further along its path to being one of the industry's indispensable North American cities. A few things that Bridgetown already boasts: gorgeous locations, friendly locals, incredible food, and a deep art house cinema scene.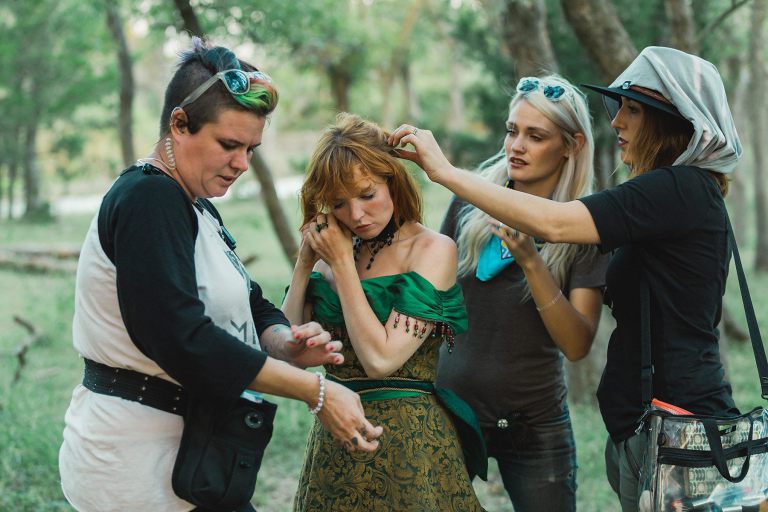 12. Oklahoma City, Oklahoma
Anyone who has visited a film set in Oklahoma City in late summer probably has the same handful of takeaways: the real-life cowboys milling around, the picturesque mom and pop diners dotting Route 66, and the city's breathtaking open skies that even a wide-angle lens can't truly capture. It's the kind of natural beauty that makes you hope they know what they've got there. To wit: The Oklahoma Film + Music Office is currently offering a cash rebate of 35-37 percent on qualified transactions, with a base increase of two percent for a minimum spend on music recorded in-state. The rebate program, which OF + MO Director Tava Sofsky says is "among the most competitive film incentives in the U.S.," was recently given a 10-year extension until 2024.
Sofsky also says that Oklahoma City is undergoing a renaissance and notes the city's inclusion in a 2017 Forbes ranking of top 10 cities for entrepreneurs as well as nods in other rankings for lowest cost of living and lowest cost of doing business. More ear-to-the-ground evidence might be the city's healthy smattering of noted film festivals, including the deadCENTER Film Festival, founded in 2001 to bring attention to local moviemakers and named for its location in the exact center of the U.S. There's also the anticipated 2018 opening of Rodeo Cinema, in a 1924 building in the Stockyards neighborhood that was once a live music venue. The theater will be a sister cinema to Tulsa's Circle Cinema, which shows arthouse fare and specialty programming.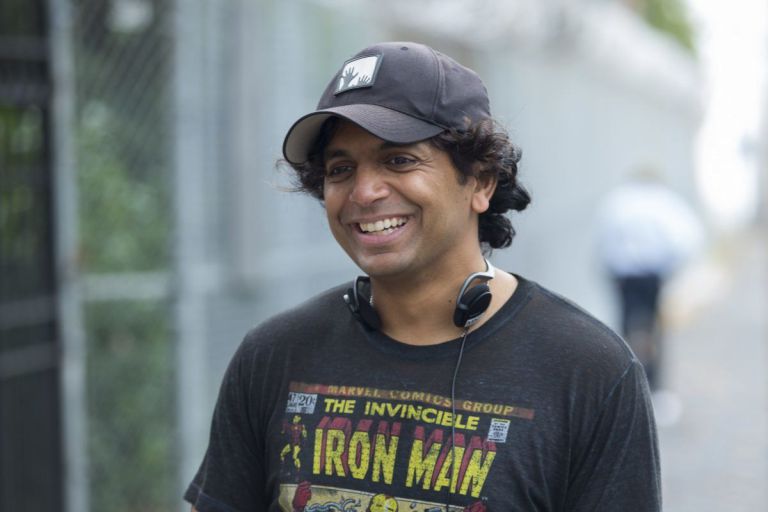 13. Philadelphia, Pennsylvania
The Philadelphia film community's last couple of years have been rocky, no pun intended. While the city has its perennial film heroes like Philadelphia's Andrew Beckett and the Italian Stallion, a real-life champion is what's been needed to help Philly's commercial film scene dig out of a malaise attributed partially to uncompetitive tax incentives and competitive neighbors. The Greater Philadelphia Film Office's failure in 2016 to lure David Fincher's Netflix series Mindhunter to Philly after Fincher had begun scouting locations (the show ultimately went with Pittsburgh) caused enough of a stir to warrant an article in Philadelphia magazine. The Film Office's chief Sharon Pinkenson told Philadelphia that while Pittsburgh has the same tax credits as Philly, the unspoken difference was Pittsburgh's more amenable labor union. Around the same time as the Mindhunter loss, a Nicolas Cage thriller with the working title Philly Fury took its production to Mississippi.
Since that period, a handful of marquee projects have turned up on Philly's doorstep, including the Bryan Cranston-Kevin Hart comedy The Upside and the long-awaited sequel to M. Night Shyamalan's Unbreakable, titled Glass. Also, this past June, Pinkenson and her colleagues in the Film Office rebounded in a major way, staging a passionate public rally at the Philadelphia Museum of Art—the "Rocky steps"—in support of better tax credits. Shyamalan spoke to the crowd at the rally, and repeated what friends in L.A. say when they ask for the low-down on shooting in Philly: "Do they have the tax credits? It's the first question they ask," he said.
Meanwhile, the indie film scene in Philly is humming along with production company South Fellini as a good example. Co-founded by Philly natives Tony Trov and Johnny Zito in 2010, the company has developed graphic novels and films for Image Comics, Ford Automotive and Red 5 Comics among others, while shooting the 2013 horror comedy Alpha Girls and, more recently, the as-yet unreleased horror film American Exorcist. "Philadelphia is a great city for filmmaking," Trov says. "We have tons of resources and few restrictions, plus the city is just beautiful. If you've ever fantasized about making a gritty, down-in-the-streets, '70s-style indie film, this is where it can happen, right now."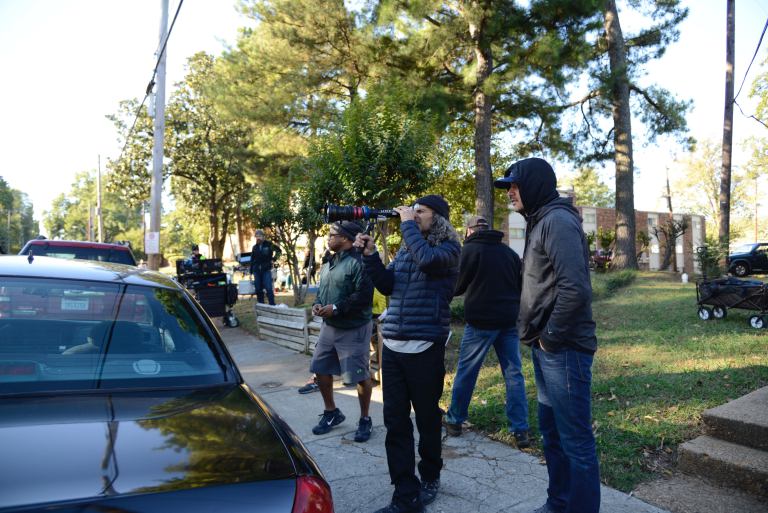 14. Memphis, Tennessee
Memphis will always be the home of the King (Elvis, that is), but it's so much more. With a population approaching 700,000, the city hosted 119 client projects in 2017, resulting in a reported 983 jobs, and the number of network series ballooned from 24 to 42, including NBC's hit show This is Us. In addition to the state's cash back rate of 25 percent offered to productions that qualify, the city government is offering free office space, discounted police rates and free real estate usage. Another thing that's free is the city's infectious Southern vibrancy, available to all.
"Memphis can't be beat in terms of personality, authenticity, novelty and pictorial appeal," says John Beifuss, longtime reporter and film critic for The Commercial Appeal. "The diversity of its neighborhoods, commercial districts, green spaces—all this has been underutilized. The city and the Film Commission are eager to cooperate with filmmakers. It's all here, it just needs someone to make use of it. There's no reason a visionary or internationally embraced film on the scale of Moonlight or A Ghost Story couldn't emerge from Memphis."
One émigré from Hollywood working to make that next success happen is Tom Shadyac, former Hollywood director of Ace Ventura and Bruce Almighty, and now South Memphis benefactor and driving force behind what will soon be a mini-movie studio in the heart of the city. Another famous Memphis local, Hustle & Flow director Craig Brewer, recently returned to film a digital comedy program called "The You Look Like Show" at local Memphis artist hangout The P & H Café. Something keeps drawing local success stories back to Memphis, and it can't be just the BBQ tofu nachos.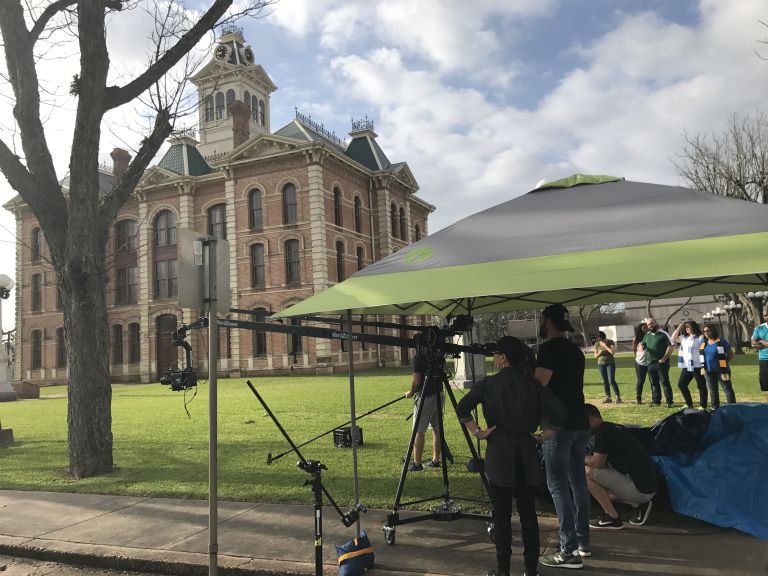 15. Houston, Texas
Classic films shot in Houston over the years include Urban Cowboy, Reality Bites, Rushmore, and Richard Linklater's Boyhood. Keeping that tradition alive will require invested young Houstonites, and local filmmaker Michelle Mower (The Preacher's Sin) offers praise for organizations such as Southwest Alternate Media Project (SWAMP) and Women In Film and Television for nurturing Houston's young talent and connecting them to the industry. She also calls attention to local venues where indie moviemakers can screen films and see the work of colleagues, such as the MFAH, Aurora Picture Show and 14 Pews. Mower has candid thoughts for the city's decision-makers, as well:
"For mid-tiered filmmakers like myself, who've achieved some level of success, there are very few resources that incentivize us to stay and build careers," she says. "Lack of a real industry infrastructure, tax incentives and access to local media limit what a filmmaker in Houston can achieve locally. If Houston wants a Linklater or a Rodriguez-level filmmaker to work here, they must invest in local talent and infrastructure and get Houston media to pay closer attention to our stories."
Cost of living in the country's aerospace capital remains cheap, with housing costs 37.4 percent below national average and living costs at 20.8 percent below average, and as one would expect from a large city, the cultural menu is limitless—over 100 languages are spoken by Houston's residents. The city also offers in-kind incentives and program grants, with local incentives offered on a project-by-project basis. Texas offers cash grants for a percentage of a production's expenditure in state, in Houston's case between 7.5 and 22.5 percent.
On the Cusp
Miami, Florida
Was it the thrill of having 2017's Oscar winner for Best Picture Moonlight as a Miami success story that spurred the city into being more generous with their tax incentive? Though the city's local legislature still needs to better ride the wave that production has created, 2017's newly introduced grant-rebate is a decent start, and provides $100,000 to productions that qualify, with a requirement of a $1 million spend in Miami-Dade. (At least 70 percent of the production must take place in Miami-Dade and minimum numbers of cast, crew and local vendors must also be employed to qualify.)
A number of high-profile projects with uncertain greenlight status are hovering over the vibrant, bilingual city and could land on the projection slate suddenly, among them Michael Bay's trilogy-capper Bad Boys for Life and Deep City, a TV series about the Miami music scene to be co-produced by Oscar-winner T. Bone Burnett, the Matthew McConaughey comedy Beach Bum, and the graffiti artist drama Vandal.
Miami's festival scene hosts a slew of neon-tinted bright spots as well, from Miami Film Festival to the American Black Film Festival to the ever-weird Borscht Film Festival, which has served as the Miami indie community's answer to their lack of regional infrastructure.
Seattle, Washington
Perennially "on the cusp," it seems, Seattle is finally creating new moviemaking opportunities on a scale not happening in any other market, and is now a bona fide hotbed, says the city's Office of Film + Music Director Kate Becker, for the emerging VR/AR industry. A cluster of Seattle-based companies such as Pixvana, Zoo Break Productions and Electric Dream Factory, are driving development in this field, while University of Washington's CoMotion Labs is bringing artists and VR companies together to plot the industry's future. Becker also points to a year-over-year increase in film permits and notes the city's strength in both traditional Hollywood and indie productions, which are prospering in sync due to a robust, talented crew base, and to Seattle's natural beauty and livability.
Adding further to the city's growing reputation for film excellence are numerous recent accomplishments by Seattle women in the industry, including director SJ Chiro's film Lane 1974 receiving multiple festival nods and Beth Barrett being named as the first female Artistic Director of SIFF. In so many ways, Seattle is laying the groundwork for its future: its film incentive program (the state provides funding assistance for in-state spend of up to 30 percent for films and some episodic TV) was given a 10-year renewal in 2017, providing stability for another decade.
San Antonio, Texas
San Antonio's CineFestival, the longest-running Latino Film Festival in the U.S., celebrates its 40th anniversary in 2018. It's a feather in the cap of one of Texas's most vibrant, diverse, affordable cities, one where almost half the homes were still priced under $200,000 in October, 2017. It's also one that offers an assortment of film schools, Latino cultural centers, public murals and art spaces, museums and historical landmarks, Spanish missions and other landmarks that will appeal to sightseers and location scouts alike. If that's not enticement enough, San Antonio boasts the most attractive film incentive in the state; the local rebate, passed as part of a five-year plan in 2016, offers productions that qualify 7.5 percent. The city is so production-friendly, in fact, they allowed NBC's American Ninja to close a major downtown thruway for 10 days in March, 2017. Now that is a committed film town for you.
A complete version of this two-part article appears in MovieMaker's Winter 2018 issue, on stands February 6, 2018. Featured image illustration by Lily Padula.