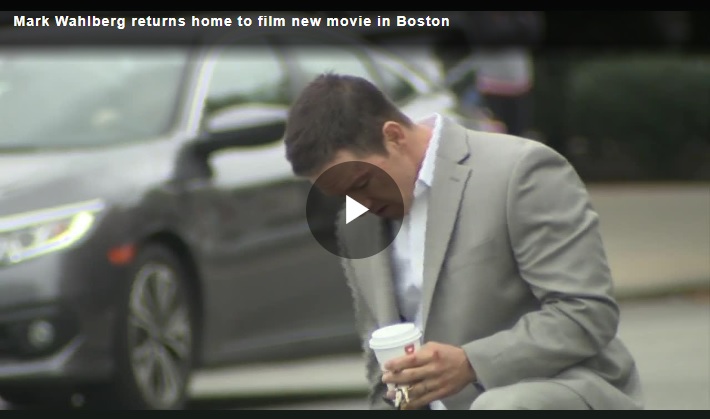 BOSTON (WHDH) – Actor Mark Wahlberg is getting back to his Massachusetts roots while shooting his latest film, "Wonderland."
Wahlberg and the film crew set up on West Broadway in Southie on Monday, Dunkin' Donuts coffee cup in hand.
Originally from Dorchester, the actor hit the streets in a gray suit and dress shoes to film the movie, which is based on Ace Atkins' novel, "Robert B. Parker's Wonderland."
Wahlberg will star as a character just released from prison who falls back into Boston's criminal underworld.
Spotted filming alongside the Boston native was co-star Alan Arkin, seen wearing a red suit and hugging Wahlberg for a scene.
The Netflix movie is being directed by Peter Berg, who has worked with Wahlberg multiple times already on films such as "Deepwater Horizon" and "Patriots Day."
Besides his lead acting role in "Wonderland," Wahlberg is also one of the film's producers.