By Kevin Slane
Boston.com
November 1, 2018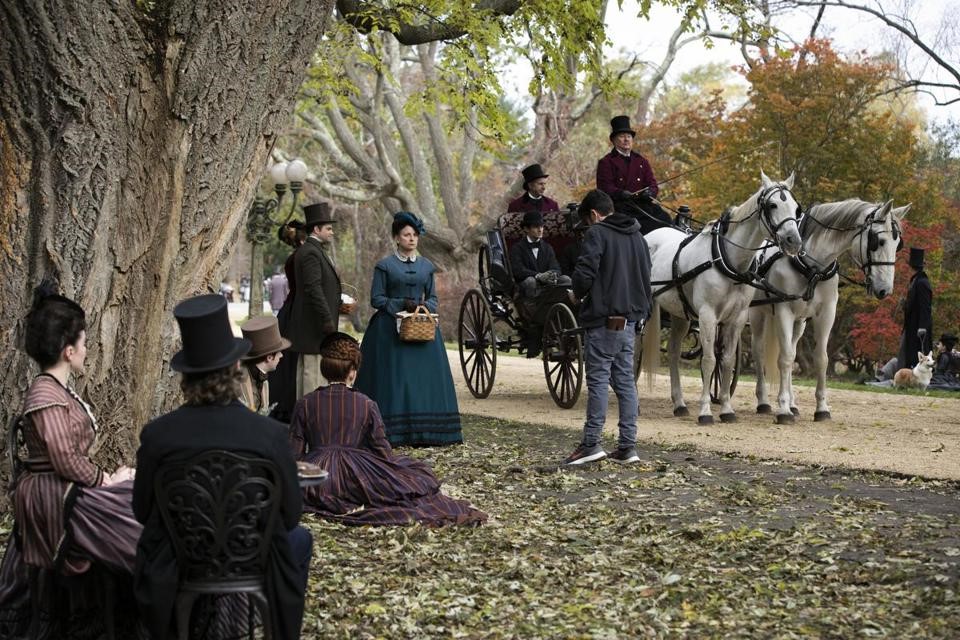 As the city of Boston cheered on the Red Sox at the team's World Series parade, the cast of "Little Women" quietly filmed scenes a few miles south in Harvard's Arnold Arboretum, located in Jamaica Plain.
Louisa May Alcott's Concord-set novel turns 150 this year, so naturally the arboretum was full of petticoats, stovepipe hats, and other period-appropriate garb for Wednesday's shoot. On a section of Meadow Road in the northern half of the arboretum, producers laid down a layer of dirt for horses and carriages, much like they did earlier in the month when the movie filmed in the Back Bay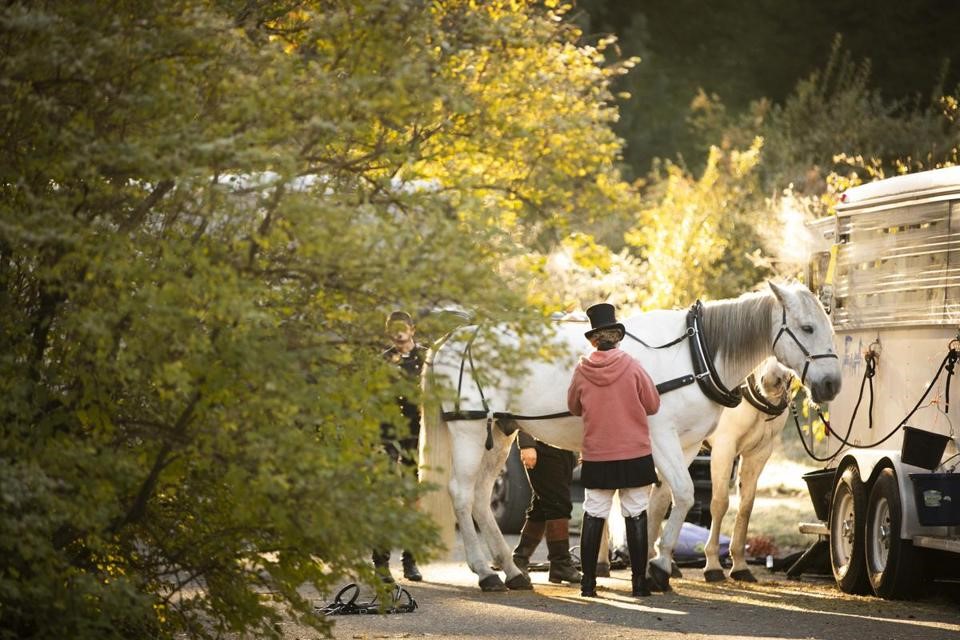 Meryl Streep, Timothée Chalamet ("Call Me by Your Name"), and Florence Pugh ("Lady Macbeth") were all on set to shoot scenes for much of the day on Wednesday, along with director-screenwriter Greta Gerwig.
According to The Harvard Gazette, "Little Women" is the first movie to be filmed in the arboretum, which was established in 1872.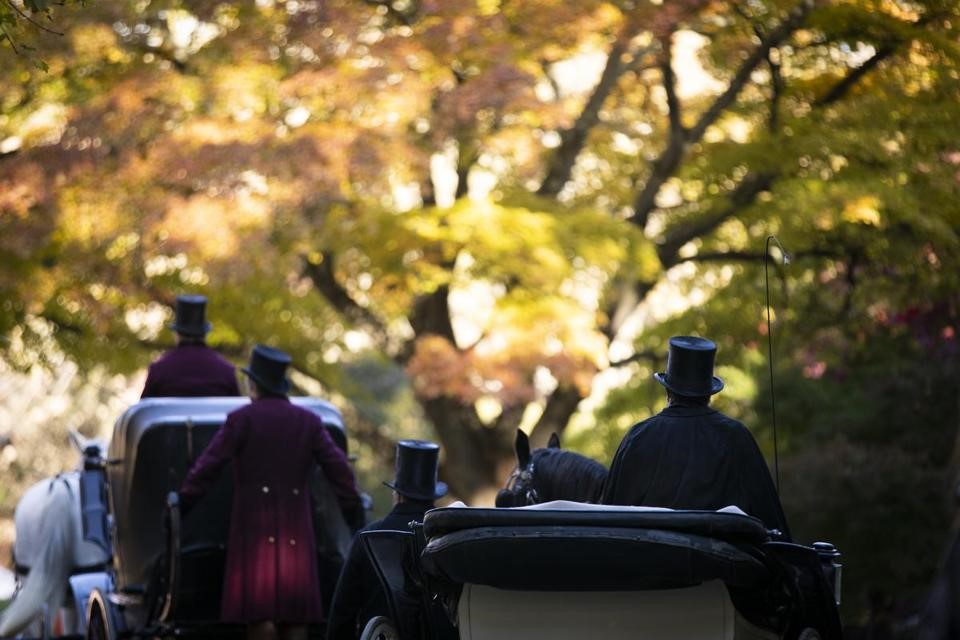 While most Bostonians had their attention focused on the World Series winners, a couple of eagle-eyed fans shared photos from the set on social media.
Along with Streep, Chalamet, and Pugh, "Little Women" is set to star Laura Dern ("Star Wars: The Last Jedi"), Saoirse Ronan ("Lady Bird"), and Emma Watson (the "Harry Potter" films). The film is scheduled to shoot from October through December in Boston, Concord, Ipswich, Lawrence, and the Lexington/Burlington area, and is slated to hit theaters on Dec. 25, 2019.
Kevin Slane can be reached at kevin.slane@globe.com.