By: Kevin slane
Boston.com
May 10, 2019
Was your town one of the show's filming locations?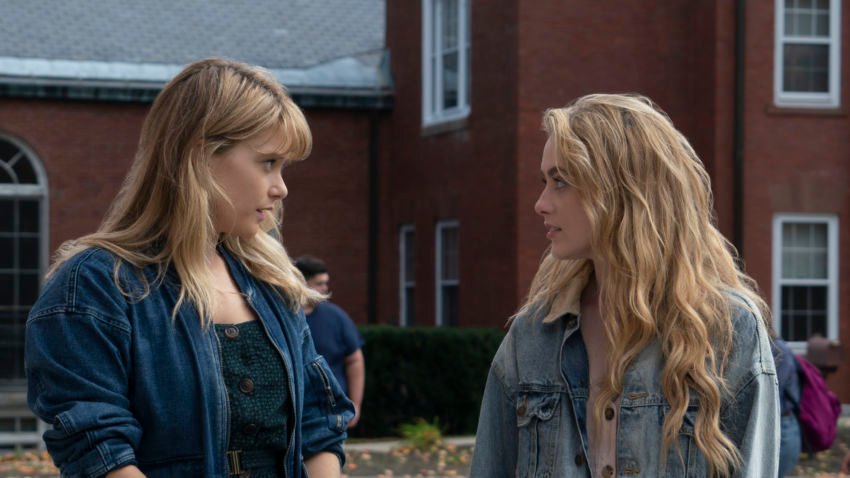 When Christopher Keyser, creator of "Party of Five," took the stage at the Mass Media Expo in November 2018, he was pretty tight-lipped about his new Netflix show, which was filmed in close to a dozen towns in Massachusetts last year, other than to call it a modern-day "Lord of the Flies."
That show, titled "The Society," follows a group of teens who suddenly find their wealthy Connecticut town completely devoid of adults. The youngsters must suddenly fend for themselves in a suburban survival of the fittest.
With all 10 episodes of season one debuting on Netflix Friday (the same day that Burlington native Amy Poehler's directorial debut "Wine Country" hits the streaming site), much has been revealed about Keyser's show, though plenty of mystery still remains.
What's "The Society" about?
Without spoiling too much, here's a breakdown of the show's early plot: Students of fictional Connecticut suburb West Ham who are ages 16 and older all board buses to go on a retreat to the Smokey Mountains. They're fortunate to leave their town behind for a couple of days, as there's been a horrible, unexplained smell emanating from the ground recently. Plus, there's been some weird, biblical graffiti showing up on the walls. Their trip to the mountains is abruptly canceled due to a rock slide, and they're dropped off back in town by the buses. The smell and biblical graffiti are gone, but so is everyone else. When some of the kids try to drive out of town for help, they're confronted with endless miles of forests blocking highways, railroads, and every other way out. They're not in West Ham anymore; they're in New Ham — or West Sham, as one vandalized road sign reads. It's a picture-perfect replica of their old town that has zero contact with the outside world.
Who's in it?
Unlike the all-male "Lord of the Flies," "The Society" has up-and-coming actors of both genders in the cast. The biggest star and actress you're most likely to recognize is Kathryn Newton ("Big Little Lies," "Blockers," "Detective Pikachu"), who plays Allie, the younger sister of class president and early de facto leader Cassandra (Rachel Keller, "Legion"). They're friends with Will (Jacques Colimon, "Sweet Old World"), a poor student from what's considered the wrong side of the tracks. The cast is too large to list in full, but other notables include the ultra-wealthy Harry (Alex Fitzalan, "Slender Man"), who dates Kelly (Kristine Froseth, "Sierra Burgess Is a Loser"). Then there's Campbell (Toby Wallace, "Dark Frontier"), who quickly reveals himself as the show's villain.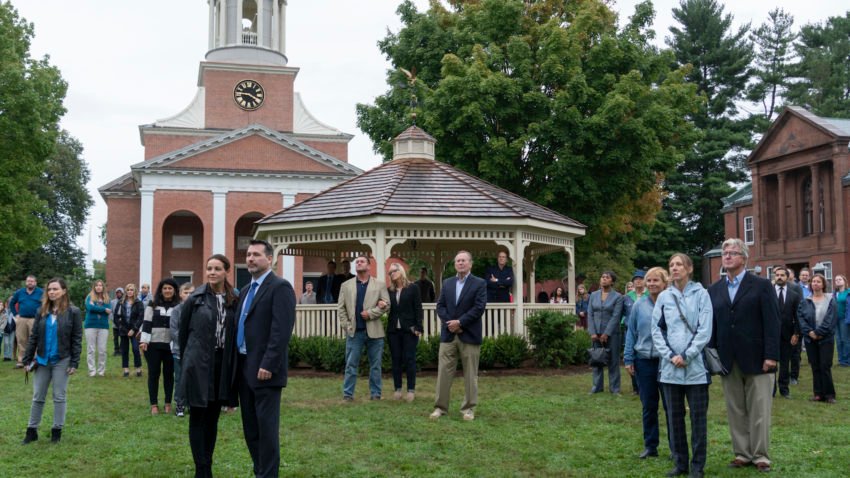 Where was it filmed?
During shooting last fall, filming locations were kept mostly confidential. But a couple locations were well-known early on. The town of Lancaster serves as the primary backdrop of the show's filming, with Town Hall and its nearby buildings appearing frequently. Netflix went so far as to construct a gazebo on the town green for filming purposes. Filming also took place in Devens, the home of New England Studios, a production facility with four sound stages that can be used for a variety of interior shots. Now that production has wrapped, the Massachusetts Film Office also revealed on its website that aside from Devens and Lancaster, "The Society" (listed under its working title of "Hamelins") was shot in Ayer, Bolton, Carlisle, Concord, Grafton, Groton, Harvard, Lexington, and Sterling.
Will it be appropriate for kids to watch?
"The Society" received a TV-MA rating, which means that, per FCC guidelines, it is "intended to be viewed by mature, adult audiences and may be unsuitable for children under 17." In an interview with Digital Spy, Keyser said that while the show deals with issues that teens would face in a world without parents regarding sex, drugs, and violence, he was also conscious of producing a show fit for kids to watch, saying that TV can be a "suggestive medium."
"Sex, potentially, and certainly drug use, and maybe drinking in excess, or drinking in any way, and absolutely violence — all of those come with consequences," Keyser said of how the show dealt with those issues. "And the consequences are things that matter."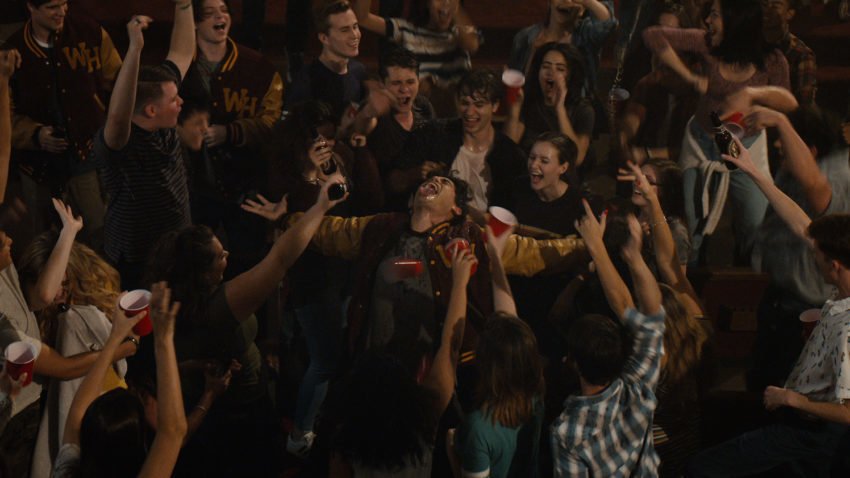 What do critics think?
While only a handful of reviews of the show have been released so far, critics generally have been mixed to positive, with the show earning a 64 percent freshness rating on critic aggregation website Rotten Tomatoes at the time of this article's publication.
"A concoction of hormonal impulses and moral dilemmas, it can be daffy and even a little dumb, but it has some thematic ambition, a talented cast, eventful episodes and a core mystery that may keep you hanging on through its 10-episode first season," wrote Robert Lloyd of the Los Angeles Times.
Caroline Framke of Variety thought that even though "The Society" occasionally gets stuck in neutral, "there just aren't many other teen shows that routinely debate the advantages of capitalism versus socialism or democracy versus dictatorship."
Will there be a season two?
Some shows on streaming networks receive two-season orders before their first season even airs, like the John Krasinski-led Amazon action series "Tom Clancy's Jack Ryan." According to Keyser, "The Society" has not yet received an order for a second season.
"Netflix decides that based on our viewership. So you never do know," Keyser told Digital Spy. "Some shows get two seasons in initial orders. … But we got a one-season order, which is usual. And then we wait, as everyone else does, to see what the audience decides."