By Kevin Slane
boston.com
July 30, 2020
"Honest Thief" was filmed in Massachusetts in 2018, and is expected to hit theaters in October.
The list of Boston crime movies just got longer, thanks to Liam Neeson.
On Thursday, Open Road Films released the first trailer for "Honest Thief," an action-thriller starring Neeson ("Taken") that takes place in Boston and was filmed in Massachusetts.
Neeson plays Tom Carter, a meticulous thief known as the "In and Out Bandit" because he has managed to steal $9 million from small-town banks while keeping his identity hidden. But after he falls in love with Annie (Kate Walsh, "Grey's Anatomy"), Tom decides to come clean about his criminal past. Upon doing so, he is double-crossed by a pair of FBI agents who want to take his bank-robbing fortune for themselves, forcing Tom to take drastic measures to make things right.
The filming of "Honest Thief" caused quite a stir in downtown Worcester in 2018, with Neeson and other actors filming fights, crashes, and a stunt involving a man thrown out of a third-story window of the AC Hotel Marriott on Front Street.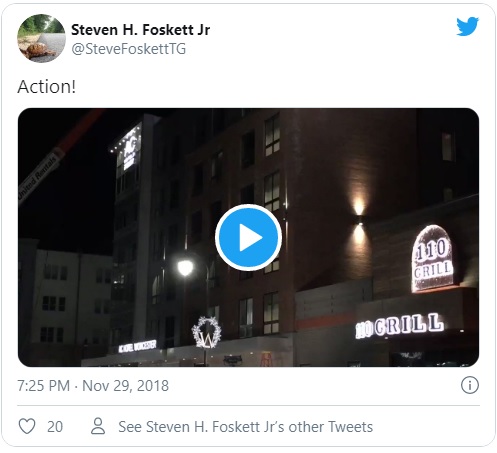 Besides Worcester, primary production for "Honest Thief" took place in Fitchburg, Leicester, and Oxford.
While there are plenty of establishing shots of Boston, it appears filmmakers may have erred at least once in depicting the city: Unless there's a twist we don't know about, the hotel featured at the 21-second mark of the trailer (which appears to be the aforementioned AC Hotel Marriott in Worcester) is probably supposed to be called the Charlestown Hotel, not the Charleston Hotel.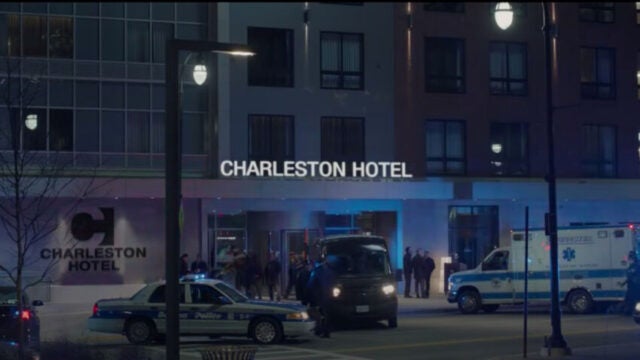 Written and directed by "Ozark" creator Mark Williams, "Honest Thief" features Amesbury native Jeffrey Donovan ("Burn Notice"), Jai Courtney ("Suicide Squad"), Anthony Ramos ("Hamilton"), Robert Patrick ("Terminator 2: Judgment Day"), and Jasmine Cephas Jones ("Blindspotting").
While film release dates are still very much in flux due to the coronavirus pandemic, "Honest Thief" is expected to receive a nationwide release on October 9.