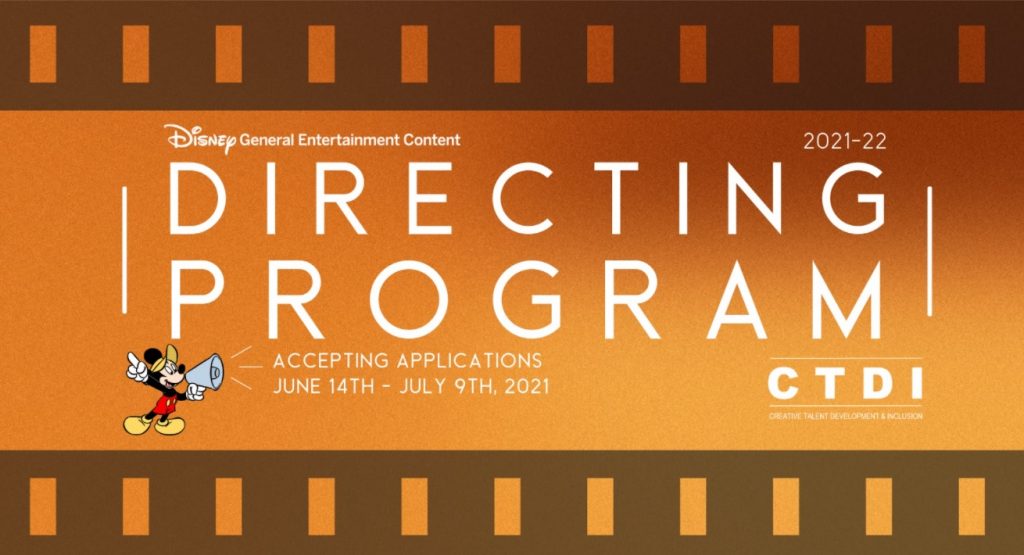 ABOUT THE DIRECTING PROGRAM
The two-year professional directing program, which spans two television seasons based upon our network production calendar(s), recruits experienced directors on the cusp of making the transition into episodic directing. The primary goal of this program is to afford Program Directors access to develop relationships with WDT executives and productions. Those selected to participate in the program become part of the Walt Disney Television Directing Program directing talent pool. Directors on active assignments will receive a paid stipend in the amount of $950.00 per week. The duration of an individual's participation is at the discretion of WDT executives, executive producers and/or episodic directors.
REQUIREMENTS
Applicants must be able to legally work in the United States and be at least 21 years of age. Material must be directed by a single director. Material directed by directing teams will not be accepted. Previous professional experience working in television production is strongly preferred, but not required. Past participants who entered the program with television production experience (e.g. acting, assistant directing, etc.) have found that knowledge beneficial in connecting with executives, producers, and production teams.
HOW TO APPLY
We've updated the application process, so be sure to carefully read all application materials, following these steps to submit:
1) Read the 2021-22 FAQs: http://bit.ly/dge-dpfaqs-2021-22
2) Read the Application Instructions: http://bit.ly/dge-dpinstructions-2021-22
3) Complete the online application: http://bit.ly/dge-dpapp-2021-22
The deadline is July 9th, 2020 at 11:59p.m. PST
Applications will not be accepted prior to the submission period opening date and submissions MUST be submitted no later than 11:59 pm on the designated deadline date.
ACCEPTABLE MATERIAL
Please reference the application, instructions and FAQs, when published, for specific content submission guidelines (examples of acceptable material might include: TV or web episodes; feature films; short films, professional reels or other original works). The extensive criteria for judging material might include, and is not limited to: execution of storytelling; originality; shot selections; talent performances; and overall production value.