RoxFilm celebrates Black History Month this February with some great events, screenings and shows.
FEBRUARY 14TH
Boston Globe Black History Month Virtual Film Festival
Love Jones is turning 25!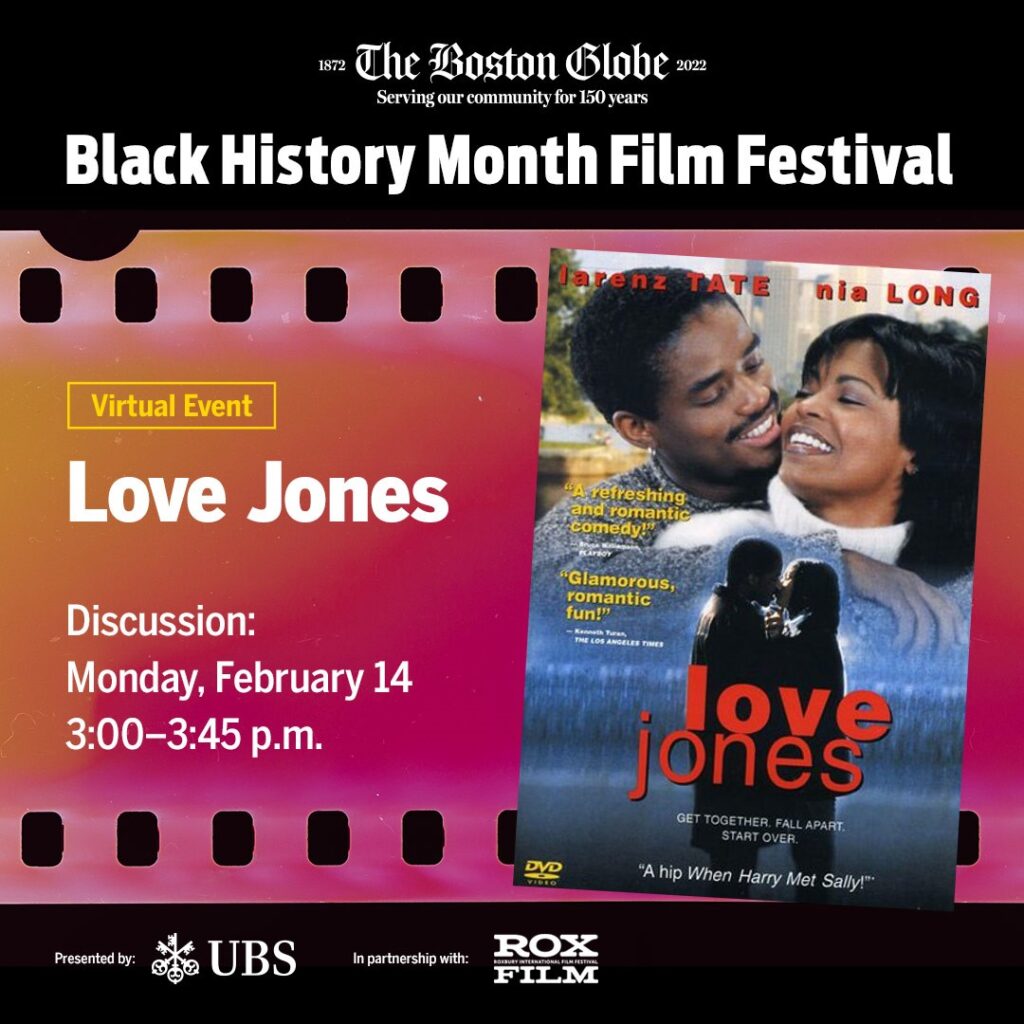 Join the conversation after the streaming (virtual) 3–3:45pm
Love Jones
Two urban African-Americans, Darius (Larenz Tate), an aspiring writer, and Nina (Nia Long), an aspiring photographer, share an instant connection after a chance meeting at a Chicago club. The two bond over music, photography and poetry, and eventually begin a torrid romance. However, when Nina decides to move to New York and mend her relationship with her ex-fiancé, Marvin (Khalil Kain), it leaves Darius heartbroken, and the couple's future in jeopardy.
How to join the Virtual Black History Month Film Festival
• RSVP for the virtual screening and discussion.
• Join the discussion of 'Love Jones' with Lisa Simmons, D. Ruff, and Jeneé Osterheldt on Monday, February 14th at 3:00PM EST.
• Registered viewers will receive a confirmation email after registering containing information on how to stream the film, as well as the Zoom information for the discussion with Lisa Simmons, D. Ruff, and Jeneé Osterheldt.
• Film available for viewing until February 13, 2022.
FEBRUARY 18TH
ArtsEmerson's Shared Stories presents
World Premiere screening Fannie Lou Hamer's America @7pm (In Person) | Tickets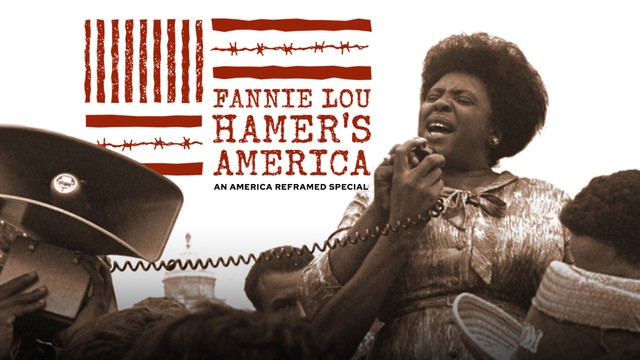 Fannie Lou Hamer's America is a new and original documentary film told through the public speeches, personal interviews, and powerful songs of the fearless Mississippi sharecropper-turned-human-rights-activist. One of the movement's pre-eminent orators, Hamer used stories from her own life to call America to account for the racism that defined every aspect of her existence—from the turn-of-the-century cotton plantations of the Mississippi Delta where she was reared, to her death in an all-black hospital in 1977.
Post-Film Conversation:
The conversation will be centered around voting rights activism, pushing forward for equality and the remarkable example of Fannie Lou Hamer as an ordinary person doing extraordinary things.
Moderator
-Callie Crossley, GBH World Host/Commentator
Panelists
Joy Davenport, Director
Monica Land, Executive Producer
Tanisha Sullivan, President, NAACP, Boston Branch
Christine Chen, Executive Director, Asian and Pacific Islander American Vote (APIAVote)
Noemi Ramos, Director, New England United 4 Justice

FEBRUARY 19TH
SSBC's THE DROP
Virtual – 7pm | Join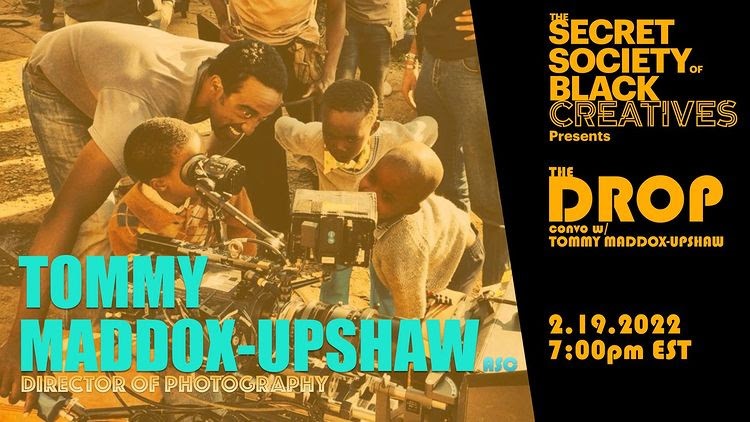 Join the discussion
A discussion with Dir. of Photography Tommy Maddox-Upshaw, ASC (Snowfall, Empire), for an enlightening conversation about cinematography and navigating the film and tv business.
Presented by @secretsocietyofblackcreatives
What is ROXFILM watching?
Naomi on the CW – Naomi is an American superhero drama television series created by Ava DuVernay and Jill Blankenship which is based on the comic book series of the same name.
Abbott Elementary ABC -A group of dedicated, passionate teachers — and a slightly tone-deaf principal — find themselves thrown together in a Philadelphia public school where, despite the odds stacked against them, they are determined to help their students succeed in life. 
Raising Dion –  Netflix Season 1 and 2 
A widowed mom sets out to solve the mystery surrounding her young son's emerging superpowers while keeping his extraordinary gifts under wraps.
The Black Godfather – Netflix. The Black Godfather is a 2019 documentary film directed by Reginald Hudlin. The film depicts the story of music executive Clarence Avant, told by the people he worked with.
The Gilded Age – HBO Max. Julian Fellowes' brand of upstairs, downstairs intrigue makes a seamless transatlantic transition in The Gilded Age, with an outstanding cast making the travails of the rich a compelling watch." RT
A coming-of-age story set in the late 1960s that takes a nostalgic look at a black middle-class family
The Kings of Napa – Oprah Network. The Kings of Napa is focused on a gorgeous and picturesque Napa Valley, California vineyard owned by the Kings, an aspirational African American family whose wealth and status lands them on the pages of design magazines and society pages.
Voir – Netflix. is an American television series featuring video essays about cinema produced by Academy Award-nominated director David Fincher.
The Afterparty – Apple +. When a high school reunion's after-party ends in a stunning death, everyone is a suspect; a detective grills the former classmates one by one, uncovering potential motives as each tells their version of the story — culminating in the shocking truth.
Euphoria – HBOmax. Amidst the intertwining lives in the town of East Highland, Rue (Emmy®-winner Zendaya) must find hope while balancing the pressures of love, loss, and addiction.
Reacher – Prime Video. Jack Reacher, a veteran military police investigator, has recently entered civilian life when he is falsely accused of murder.
Muhammad-PBS. Muhammad: Legacy of a Prophet is a documentary film about the life of the Islamic prophet Muhammad based on historical records and on the stories of living American Muslims who call Muhammad the Messenger of God.
Archive81 – Netflix. An archivist takes a job restoring damaged videotapes and gets pulled into the vortex of a mystery involving the missing director and a demonic cult. 
The Woman in The House Across the Street From The Girl in The Window – Netflix. Watching the world go by from her living room window, heartbroken Anna sets her sights on a handsome new neighbor until she witnesses a gruesome murder