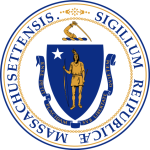 Location Scouting for the Massachusetts Film Office
Background: The Massachusetts Film Office (MFO) is tasked with promoting the Commonwealth for film production, statewide, for the purpose of job creation, business expansion and increased tourism.
In order to service all of the production inquiries received, professional location scouts are hired.
The following qualifications are necessary to be considered for this work:
1) Must have at least 3 years of professional film/TV location experience and/or 6 location credits on major productions
(not including student productions)
2) Must submit a sampling of location work to the MFO (ie. access to Dropbox, link)
3) Must submit a current resume or a list of professional film credits to MFO
4) Must have sufficient location and production experience and demonstrate professional capabilities
5) Must have sufficient knowledge of the state, and MA cities and towns
6) Must have an appropriate camera, cell phone, computer and car for scouting
NOTE: A location scout is not required to be either union or non-union, but must have the proper skills and experience to accomplish the job in an efficient and professional manner.
Individuals who believe they meet these qualifications are to fill out this application (CLICK FOR APPLICATION) sign, date and send application along with required documents to: mafilminfo@mass.gov
The MFO will review materials received and will connect to set up a time for an interview for those who have met the base qualifications.
The Massachusetts Film Office is staffed from 9:00 am – 5:00 pm, Monday – Friday Eastern Standard time, as applicable, except on federal, state and Suffolk county holidays.
Send any questions about this process to: mafilminfo@mass.gov or call (617) 973-8400 and we will be happy to assist you.