By James Verniere
Boston Herald
September 18, 2010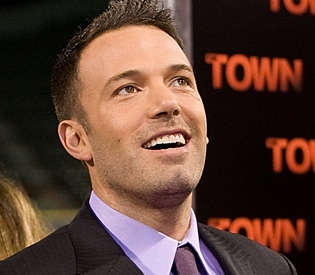 Photo by Matthew West
According to Nikki Finke's "Deadline Hollywood" website, the Charlestown-set crime drama "The Town" is the surprise winner of Friday's box office with a predicted $8.5 million gross.
That puts it on a par with the 2006 opening of Martin Scorsese's 2006 Boston-shot "The Departed" and easily ahead of the competition, says "Deadline Hollywood."
The teen comedy "Easy A" was expected to take the number one spot with "The Town" at number 2, but the tracking for Ben Affleck's adaptation of the 2004 novel "Prince of Thieves" by Boston-area writer Chuck Hogan went through the roof this past week thanks to TV and film festival appearances by Affleck and costars Jon Hamm, Jeremy Renner, Blake Lively and others.
Flick had boffo premiere at Fenway on Tuesday to fire up locals. It helps, of course, if the film is terrific. Congrats, Ben and company.