By Sarah Moomaw
Boston.com
February 17, 2011
Kevin James (below) is gearing up to begin filming "Here Comes the Boom," scheduled for release in 2012. Filming will take place in and round Boston, including Quincy. We got curious as to what else as been filmed in Quincy. Scroll through this gallery to see what we found.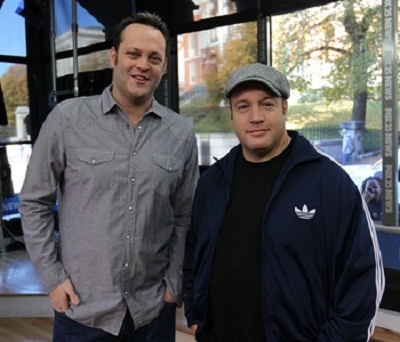 David L Ryan/Globe Staff photo
Vince Vaughn (left) and Kevin James at FOX TV in Boston during their Wild West Comedy Tour in November 2010.
The Company Men
The 2010 movie staring Ben Affleck (left), Chris Cooper, Kevin Costner, and Tommy Lee Jones told the story of how corporate downsizing affects lives of three men. In the movie, a house on a side street in South Quincy was used for Kevin Costner's home.
3. The Box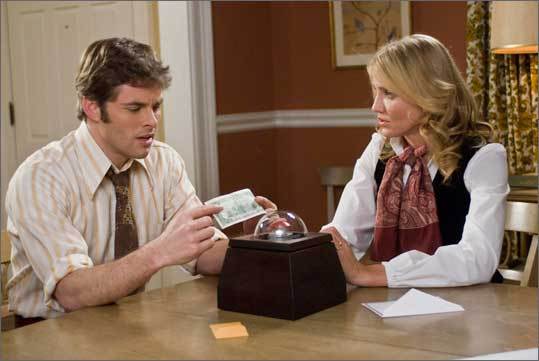 (AP Photo/Warner Bros.)
The Box
The 2009 movie stars Cameron Diaz who is presented with the opportunity to open a box for a million dollars — knowing it'll cause someone she doesn't know to die. The movie focuses around the struggle whether or not to open the box. At one point in the movie, a supermarket on Sea Street is used for dream sequence.
4. The Invention of Lying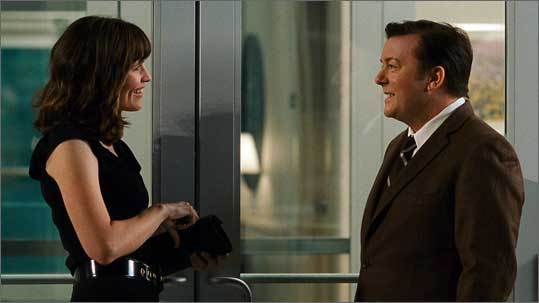 Globe Photo
The Invention of Lying
Ricky Gervais and Jennifer Garner star in the 2009 film where lying doesn't exist until Gervais' character realizes he could use the ability for personal gain. A caveman scene that was eventually cut from the movie was filmed at the quarries in Quincy.
21
Jim Sturgess, Kate Bosworth and Kevin Spacey star in the 2008 movie about six MIT students that pack together to become expert card counters with the help of a professor to take down Vegas. The true story filmed scenes in the Quincy Center train station.
6. Gone Baby Gone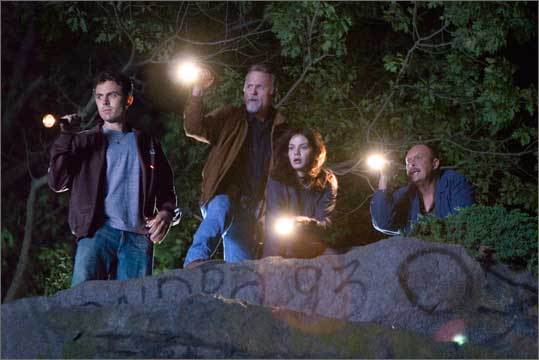 Claire Folger/ Courtesy of Miramax Films
Gone Baby Gone
The 2007 Oscar nominated film — staring Morgan Freeman, Ed Harris, and Casey Affleck — used scenes from the Quincy quarries as two Boston detectives investigate the kid napping of a young girl. The movie is based off of Dennis Lehane's novel.
7. The Departed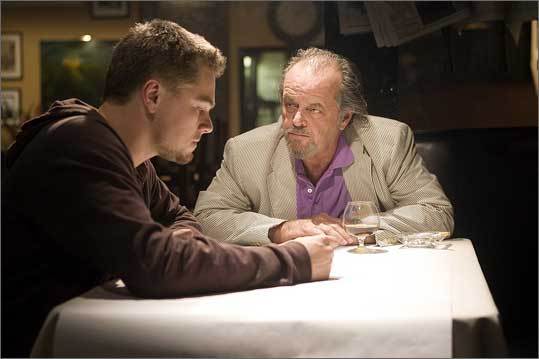 REUTERS/Warner Bros
The Departed
The 2006 Oscar winning movie starred Leonardo DiCaprio, Matt Damon, and Jack Nicholson. It focused on the violence behind the uncover life between the Irish mafia. Some scenes from the movie were filmed in Quincy.
8. A Civil Action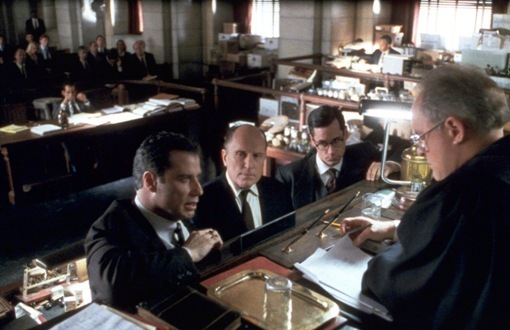 Touchstone Pictures
A Civil Action
John Travolta (left), Robert Duvall (second from left), and Kathleen Quinlan star in the 1998 film where families take to court in a challenging case over their children's death linked to toxic waste dumb. A drilling site in Quincy was used during filming.
9. The Friends of Eddie Coyle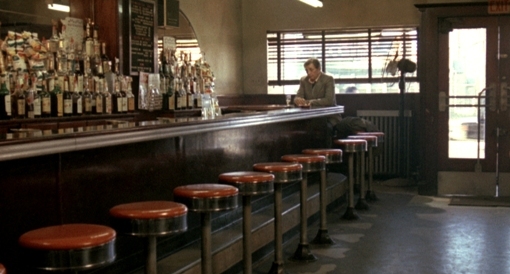 Globe Photo
The Friends of Eddie Coyle
Robert Mitchum, Peter Boyle and Richard Jordan star in the 1973 movie where a Boston gangster rats out his friends in order to avoid a prison sentence.