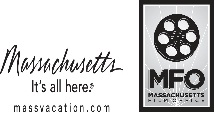 MASSACHUSETTS FILM OFFICE ANNOUNCES ABC ENTERTAINMENT PILOT, 'GILDED LILLYS,' TO BE SHOT ENTIRELY IN MASSACHUSETTS
FOR IMMEDIATE RELEASE:
BOSTON. MA. February 8, 2012 – The Patrick-Murray Administration's Massachusetts Film Office (MFO) today announced that ABC Entertainment's pilot "Gilded Lillys" will be filmed in Massachusetts in March 2012, bringing another Hollywood production to the Bay State.
The production, which will be shot entirely in Boston, is the first television pilot in Massachusetts since 2010.
"This is a great opportunity to showcase Massachusetts' historical richness and the incredibly talented workforce that exists in the Commonwealth," said Greg Bialecki, the Secretary of Housing and Economic Development. "Our competitive tax credit program continues to bring top industry producers and filmmakers to the Bay State, creating significant job opportunities."
"Gilded Lillys" is a romantic period drama set in 1895. It revolves around the opening of the first luxury hotel in New York City and all the drama that comes with family dynamics and class warfare of that time period.
As part of an effort to grow the Massachusetts film industry, create more jobs and increase revenue for local businesses and services, Patrick-Murray Administration economic development and film office officials led two sales missions to Los Angeles in 2011 in an effort to bring more film and television work to the Commonwealth. Together, these meetings conveyed that the Commonwealth is an ideal place for Hollywood to invest and the state is primed for major film and television activity.
"This is a very exciting project for the Commonwealth. Massachusetts is the perfect place to set a story from the Gilded Age, an impressive and well-preserved period in the Commonwealth's history," said Lisa Strout, Director of the Massachusetts Film Office. "While this is only a pilot, we will have our fingers crossed that the show gets picked up and chooses Massachusetts for the series."
Since January 2011, when the Administration and Legislature moved the Film Office under the Massachusetts Office of Travel and Tourism (MOTT), nine feature films have come to the Commonwealth. "Gilded Lillys" is the first project to land in Massachusetts in 2012 with many other projects currently considering Massachusetts for spring and summer starts.
P3 Update Magazine recently ranked Massachusetts in the Top 10 locations worldwide and last year Boston was named the Top City for film production in the United States, both highly coveted distinctions. In 2011, the feature films shot in the Commonwealth generating an aggregated spend by these productions of $222 million, according to Department of Revenue estimates. On the NBC/Universal film, "R.I.P.D." alone, over 900 local crew members were hired, as well as over 1,000 background actors.
MOTT and the MFO remain committed to ensuring Massachusetts is a choice destination for film, television, and commercial investment and maximizing the return on investment of the film tax credit program.
About the MFO
The Massachusetts Film Office is the official state agency charged with assisting movie making in Massachusetts. It is located at 10 Park Plaza, Boston—within the Mass. Office of Travel + Tourism. Lisa Strout, Director. Phone # 617-973-8400 Website: www.mafilm.org
About MOTT
The Massachusetts Office of Travel & Tourism (MOTT) is the state agency dedicated to promoting Massachusetts as a leisure-travel destination. An integral part of the state's economy, tourism generates more than $915 million in state and local taxes and $14.4 billion in travel related expenditures and supports 121,500 in-state jobs. www.massvacation.com
For further information please contact:
Lisa Simmons, Director of Communications
Massachusetts Office of Travel and Tourism, Sports & Film
617-973-8508
lisa.simmons@state.ma.us