By Bethany Bray
The Salem News
July 11, 2013
HAMILTON — Denzel Washington is in town this week.
The "Malcolm X" and "American Gangster" star is filming scenes for his next movie, "The Equalizer," at Groton House Farm on Highland Street.
The film, expected to be released in 2014, is a big-screen adaptation of the popular 1980s television series that starred Edward Woodward as a private detective with a mysterious past who doled out vigilante justice.
Tents, trailers and lights were set up this week at Groton House Farm. Yellow signs directing cast and crew to the site have been posted along Route 1A.
They've been well-fed while filming on the North Shore; Freeda's Pizza and Nick's Roast Beef, both in Beverly, have supplied the set with meals.
On Monday, Nick's put together an order of 130 grilled chicken and roast beef sandwiches, with plenty of the restaurant's popular barbecue sauce, for "The Equalizer" set.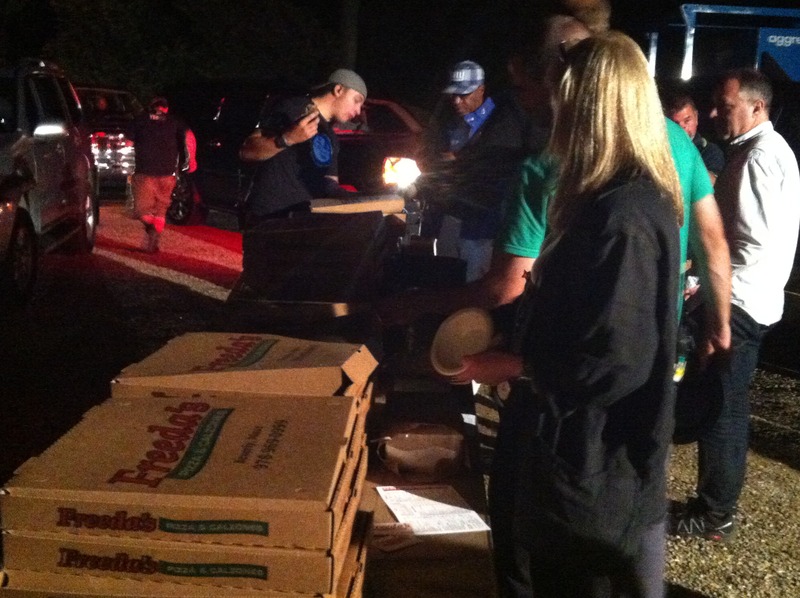 Freeda's Pizza owner Al Guevara said one of the movie's producers walked into his North Beverly eatery Monday and asked for 75 pizzas and 15 calzones to be delivered on set at midnight.
"We drove right on set. We were right behind the director's chair. It was awesome," said Guevara, who delivered the food with his brother, Lee.
Guevara met Denzel Washington as he came to eat and gave him a high-five. He was a little star-struck to meet the Oscar winner, and stumbled on his words, he said.
"I sounded like a 5-year-old," he said, laughing.
The production has gotten permits with Hamilton Town Hall to hook up generators and have an on-site food truck. The food service permit is for July 8 through 11.
"The Equalizer" has been filming throughout the area; scenes were shot in Haverhill and Swampscott in May and June.
According to its website, Groton House Farm offers horse stabling and organizes horse trials and competitions.
Ann Getchell at Groton House Farm referred questions about the filming to her brother, Jonathan Winthrop, who couldn't be reached yesterday. Getchell said the farm's horses were being filmed in the background of some movie scenes.
Bethany Bray can be reached at bbray@salemnews.com and on Twitter @SalemNewsBB.