By Dana Barbuto
Patriot Ledger
July 13, 2013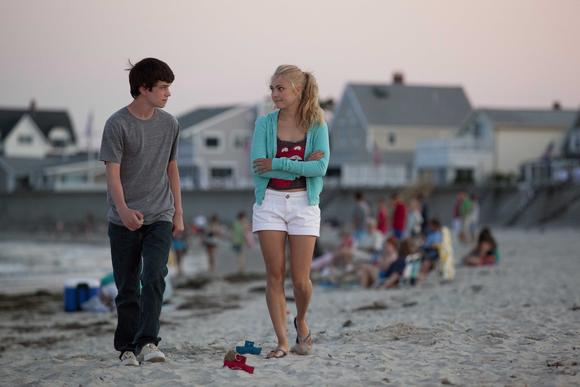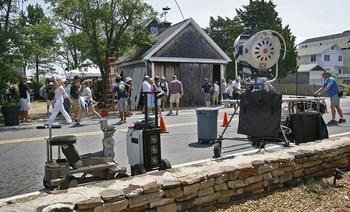 Last summer, Hollywood came to Massachusetts to film a hit female cop comedy set in Boston, an indie gem out of Green Harbor and a North Shore-set sequel starring Adam Sandler. This weekend the "The Judge" rules in Quincy, as that A-list-fueled production moves from shooting in Milton to film a scene at Adams Field. Soon, it'll be biopics about Whitey Bulger and soccer legend Pele.
When the undead cop comedy "R.I.P.D" opens Friday, it will be the fourth shot-in-Massachusetts film opening within the past month at the multiplex. Director Paul Feig's comedy "The Heat," led off this local celluloid circus June 28. Then, the Marshfield-set "The Way, Way Back" arrived July 5 (going wide July 26). Adam Sandler's "Grown Ups 2," which was shot on the North Shore, hit Friday.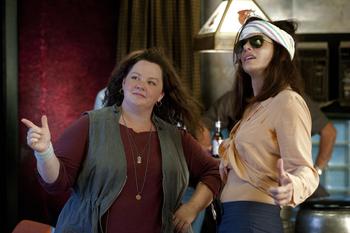 There's no doubt that Massachusetts – and the South Shore – are becoming a focal point for major movie shoots. Since the tax credits were signed into law in 2005 – and expanded two years later – the region has provided locations for films such as "Here Comes the Boom" and "The Company Men," both shot in Quincy, "Shutter Island" in Hull and Taunton, "Knight and Day" in Bridgewater and an Oscar-winner in "The Departed," shot in Boston and Quincy.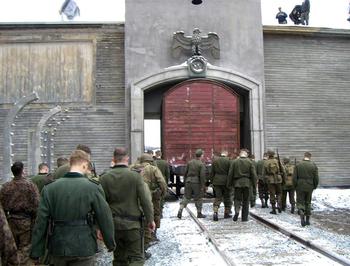 "There is a lot that Massachusetts offers," said Oscar-winner Nat Faxon, co-writer and co-director of "The Way, Way Back," which filmed last summer at the Water Wizz in Wareham, the Powder Point Bridge in Duxbury and at various locations in Green Harbor, including homes on Bay Avenue.
"There is so much history. There's the coast, there's farmland, there's the Berkshires. It runs the gamut … There's a certain feel and a certain look to the area and it was important to our movie," Faxon said.
Setting and location were equally important in "The Heat," Feig said. "Once we decided to shoot here, it was very important to retrofit the script to make it very Boston-centric. This was the first time I could actually really showcase a place. I love the look of Boston."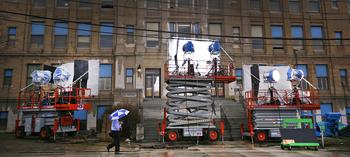 To make the film more authentic, Feig hired a horde of Massachusetts actors, including Weymouth's Nate Corddry, Canton's Bill Burr and Joey McIntyre from The New Kids on the Block.
Soon you won't be able to leave your house without falling over a Hollywood star. "The Judge," which stars a courtroom full of Hollywood bigwigs – Robert Downey Jr., Robert Duvall, Vera Farmiga, Billy Bob Thornton – has been filming in Plymouth, Milton and now Quincy. It's due out next year.
Denzel Washington's "The Equalizer" has taken over an out-of-business Lowe's store in Haverhill for shooting. Directed by Antoine Fuqua, the movie is scheduled for release in September 2014 and co-stars Chloe Grace Moretz. Last year, David O. Russell, the director of the Oscar-winning, and Lowell-set, "The Fighter," shot his follow-up, "American Hustle," in Boston. It stars Oscar-winners Jennifer Lawrence and Christian Bale, and Oscar-nominees Bradley Cooper and Jeremy Renner. Jason Reitman's "Labor Day" filmed in Western Mass. with Tobey Maguire and Kate Winslet.
Faxon, a Manchester-by-the-Sea native, added that a lot of people in the movie industry, including his "The Way Way Back" star Steve Carell, are from the area. "I think you're always drawn to your roots and wanting to go home to shoot something," Faxon said. "Combining those worlds is very exciting. It certainly was for me." Carell is a summertime resident of Marshfield.
Moviemaking peaked in 2011, when eight feature films were shot here, including Sandler's "That's My Boy," Sarah Jessica Parker's "I Don't Know How She Does It" and Kevin James' "Here Comes the Boom," a mixed-martial-arts comedy that filmed at the old Quincy High School. In "R.I.P.D," which opens July 19, Ryan Reynolds and Jeff Bridges play undead Boston cops fighting supernatural bad guys in the afterlife. Scenes were shot in and around Boston, and an action sequence was filmed at Raynham Park, the shuttered dog track. The film's climatic showdown was filmed over several weeks on a rooftop surrounded by a massive 360-degree green screen set up at the Fore River Shipyard in Quincy. It's described as a "sprawling harbor-side location" in the production notes.
Citing the mix of modern and historical, production designer Alec Hammond called Boston the "perfect city" to film "R.I.P.D." "It's a city where you can believe somebody would be hiding out for 300 years," he said in the film's production notes. "You have a building that was built in 1980 right next to one that was built in 1785. It feels like there is a dense layering of nooks and crannies of almost forgotten space, especially downtown. It's a major metropolitan back lot."
For "The Way Way Back," Faxon said the South Shore had everything the filmmakers needed for their 25-day shoot – sans the wild-card weather. "Your stress level jumps when you get hit with heavy rain and all your stuff is exterior," Faxon said. "It was a challenge in the beginning."
Aside from the unpredictable weather, almost all the ingredients are here now for a thriving film industry: Generous tax credits, diverse locations and a solid base of crew members.
The state is also starting to benefit from repeat customers, such as Sandler, who filmed the first "Grown Ups" on the North Shore. Seth MacFarlane and Dorchester native Mark Wahlberg also will return to film the "Ted" sequel. Cambridge's Ben Affleck has been back twice to film "Gone Baby Gone" and "The Town." Affleck said last September he plans to direct a shot-in-Boston Whitey Bulger biopic. A casting call is scheduled today in Boston to search for a Brazilian male to play soccer legend Pele in a film produced by Brian Grazer ("Apollo 13"). It's set to be released next summer in conjunction with the 2014 World Cup.
Feig, who directed the 2011 smash, "Bridesmaids," has another hit on hands with "The Heat." He said a sequel to the buddy-cop comedy is already being written, and "at least part of it will take place in Boston."
Dana Barbuto may be reached at dbarbuto@ledger.com or follow her on Twitter @danabarbuto.