By Francesca Bacardi
April 30, 2014
Variety.com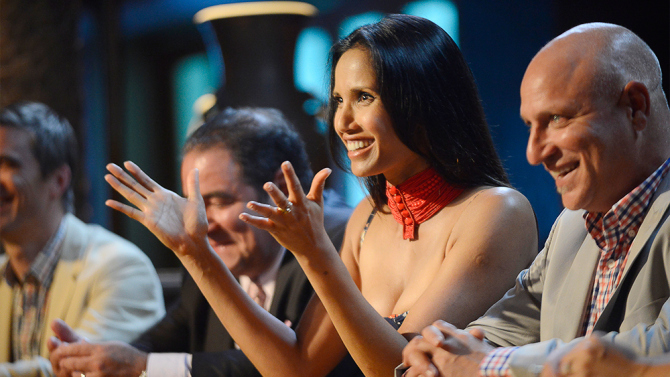 Boston will be serving up a whole lot more than baked beans this year, as "Top Chef" is set to film its 12th season in the City upon a Hill this spring.
Host Padma Lakshmi, head judge Tom Colicchio and judge Gail Simmons will return for the culinary competition, which will also feature guest judges, including Boston-based chefs and celebrities as well as culinary stars. While names have not been released, it's probably worth noting that past cheftestants with ties to the city include season 11 winner Nicholas Elmi, who hails from Boston-adjacent West Newbury, Mass., and season 10 winner Kristen Kish, who works in the area.
"Boston has always been at the top of our wishlist as a location for 'Top Chef,' not only because of its rich historical significance, but also because of its robust and ever-growing culinary scene," said Shari Levine, Bravo senior VP of current production, in a statement.
Season 12 of "Top Chef" will premiere this fall on Bravo.
Francesca Bacardi @originalfresca