By Ray Kelly
MassLive.com
June 11, 2014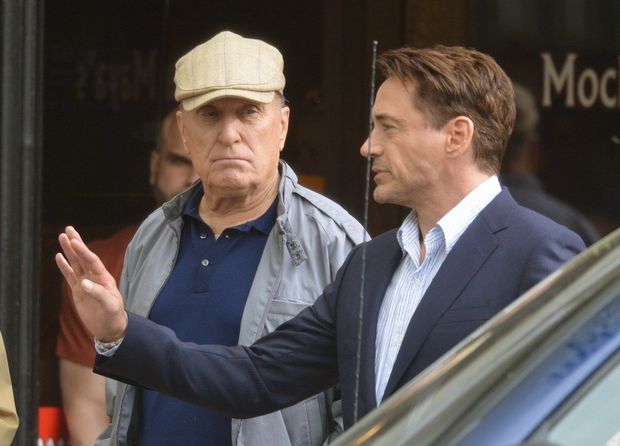 The first glimpse of "The Judge" – shot partially in Shelburne Falls, Sunderland and other Bay State communities last year – has surfaced online at Entertainment Weekly.
The still shows Robert Downey Jr. and Robert Duvall in a courtroom. Downey stars as a Chicago defense attorney who returns to his small town to represent his hostile father (Duvall) in a murder case.
"Against his own instincts and desire, he ends up staying to defend his dad from what may or may not be an intentional vehicular manslaughter case," Downey told Entertainment Weekly. "His father is a pillar of the community. Everybody knows a dad like the judge," the actor adds. "Every community has one, and every family has either heard of or been under that kind of patriarchy. It's this very American story. But it's also a story about family, and reconciliation, and law, and justice."
During filming, along Route 47 in Sunderland near Smiarowski Farm Stand, Worcester, Boston, Attleboro, Belmont and Dedham
Set for release on Oct. 10, "The Judge" is directed by David Dobkin and also stars Vera Farmiga, Vincent D'Onofrio, Leighton Meester and Billy Bob Thornton.
Ray Kelly can be reached at rkelly@repub.com. Follow him on Twitter.