By Ray Kelly
The Republican
September 04, 2014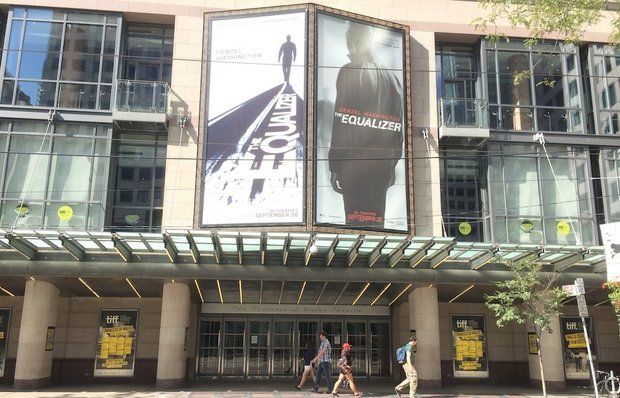 TORONTO – "The Judge" is not the sole made-in-Massachusetts movie to debut at the 2014 Toronto International Film Festival.
Three films shot in Massachusetts with big name stars attached to them will be featured at the largest film festival in North America. Much attention had been paid to "The Judge," which stars Robert Downey Jr., because it kicks off the 10-day festival tonight.
"Not only is 'The Judge' premiering at Toronto, " said Lisa Strout, director of the Massachusetts Film Office, "two other fantastic features that filmed in Massachusetts last year will also make their debut at TIFF – Sony's 'The Equalizer' starring Denzel Washington and directed by Antoine Fuqua and 'The Forger' starring John Travolta."
The trio were among nearly two dozen major film or television projects shot in the Bay State last year.
"The Judge" stars Downey as a big city lawyer who returns to his Indiana hometown to defend his estranged father (Robert Duvall) on murder charges. The movie was filmed along Bridge Street in Shelburne Falls, High Street in Dedham and several other Bay State communities, including Attleboro, Belmont, Sunderland, Waltham and Worcester. It opens nationwide on Oct. 10.
"The Equalizer" reteams Washington with "Training Day" director Fuqua. Washington plays special ops commando Robert McCall in a big screen version of the TV series, which starred Edward Woodward. A former Lowe's store off Route 97 in Haverhill doubled for the fictitious Home Mart where McCall works. Addition scenes were shot in Charlestown, Chelsea and Groton House Farm in Hamilton. The film co-stars Chloe Grace Moretz and UMass-Amherst alum Bill Pullman. "The Equalizer" opens in theaters on Sept. 26.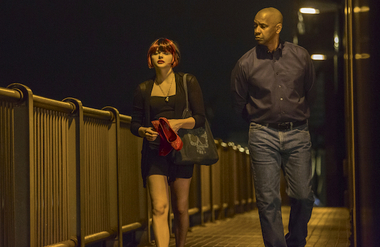 "The Forger" centers on a second-generation thief (Travolta) who arranges to get out of prison to spend time with his ailing son (Tye Sheridan) by taking on a job with his father (Christopher Plummer) to pay back the mobsters who arranged his release. Written by Medford native Richard D'Ovidio, portions of "The Forger" were shot at the Museum of Fine Arts in Boston, Logan Airport, South Station, Boston Common, and a beach in Marblehead, which was redressed to look like Tahiti. A domestic release date has not been announced.
"These three films exemplify the wide variety of settings, textures and character that filmmakers find in the commonwealth of Massachusetts," Strout said.
TIFF showcases films before industry executives and top critics. An impressive debut at the 11-day festival can boost a film's chances at the box office and during the upcoming awards season.
Some 500,000 people are expected to attend the film festival.