By Ray Kelly
The Republican
October 9, 2014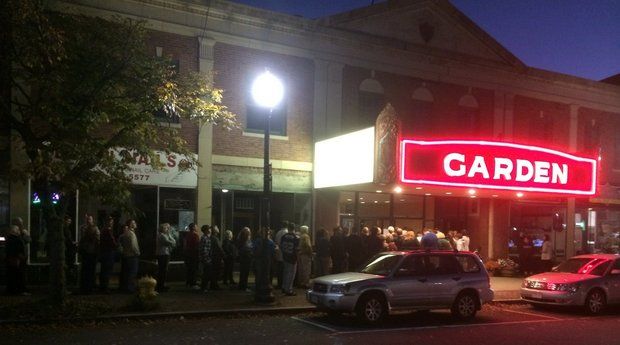 GREENFIELD – The first cheers at a Wednesday night sneak preview of "The Judge" starring Robert Downey Jr. and Robert Duvall were not for the film's stars, but for a spectacular aerial view of nearby Shelburne Falls.
Although "The Judge," which arrives in theaters nationwide on Friday, takes place in the fictitious Carlinville, Indiana, much of it was filmed along Bridge Street in Shelburne Falls, as well as locales in Dedham, Millers Falls and Worcester.
"I loved it, though it was a sad film," said Marie Schlosstein of Holyoke, who was one of the scores of extras who worked on the movie.
Schlosstein, who was also an extra on the 2010 Mel Gibson thriller "Edge of Darkness," applied to be an extra after reading about a casting call in The Republican in May 2013.
She was unsure in the excitement at the screening whether or not she caught a glimpse of her Jeep in a traffic scene.
Other extras, business owners and local officials were among the 400 invited guests at the screening, which was arranged through the Massachusetts Film Office, Greater Shelburne Falls Area Business Association and Warner Brothers.
"It was a great movie," said retired Shelburne Falls Town Clerk Beverly Neeley.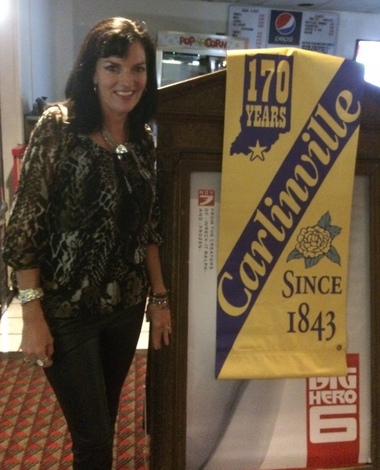 Carol Schempp of Shelburne Falls added, "I thought it was wonderful. They (Downey and Duvall) both deserve awards."
Massachusetts Film Office Executive Director Lisa W. Strout attended the Wednesday night preview.
She said the success of "Labor Day" and "The Judge," both filmed in Franklin County, will draw more filmmakers to the area.
In "The Judge," slick Chicago lawyer Hank Palmer (Downey) returns to his childhood hometown of Carlinville, where his estranged father (Duvall), the town's judge, is suspected of murder.
"The Judge" director David Dobkin and cast members have told The Republican in recent interviews that they were impressed by the beauty and charm of Shelburne Falls.
"When we hit Shelburne Falls, it felt emotional to me," Dobkin said. "It was a place I would fight to defend."
Co-star Jeremy Strong told The Republican at the Toronto International Film Festival, where the film had its world premiere on Sept. 4, that "Shelburne Falls was a beautiful pastoral quintessential American town.
"It was a perfect place."