By Erin Trahan
WBUR-The ARTery
January 28, 2015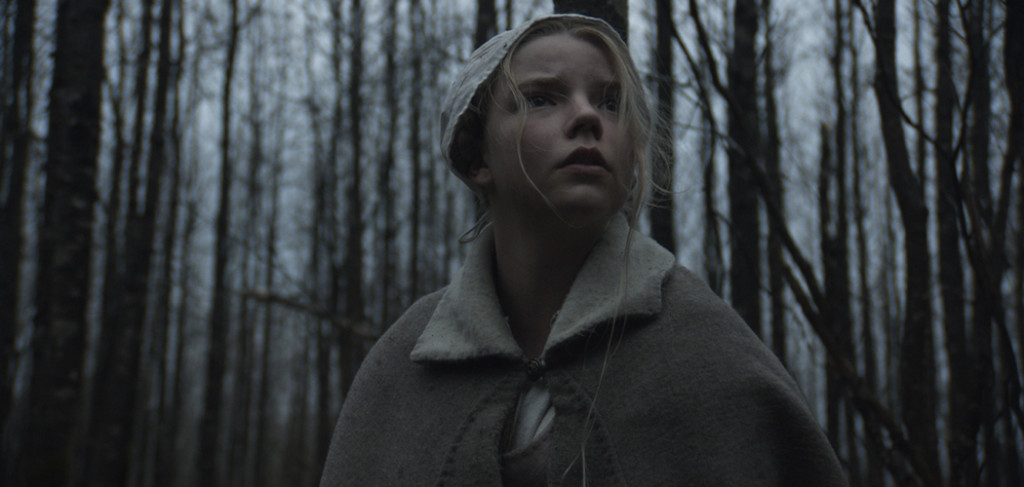 Every year just a few New England filmmakers secure a coveted debut at the Sundance Film Festival, which opened Jan. 21 and runs through Feb. 1 in Park City, Utah.
One of the most anticipated entries comes from Lee, N.H. native Robert Eggers. Speaking by phone before the festival he described "The Witch" as an "archetypal New England horror story," a kind of "inherited nightmare." It's set in the 1630s, deep in a Hemlock forest chosen for historic accuracy, in a tense foreshadowing of the Salem witch trials.
In "The Witch," a Puritan family's fears take hold when crops falter and their newborn son disappears.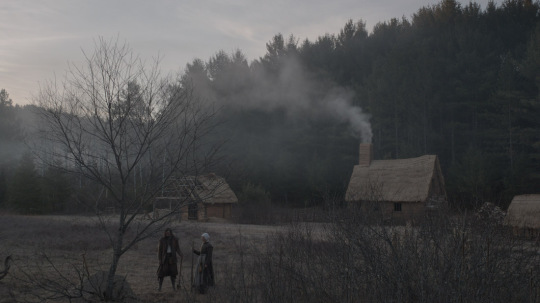 Early reviews from press screenings (the film premiered on Tuesday, Jan. 27) were largely positive and Eggers struck one of the festival's first sales deals with A24.
Now living in Brooklyn, Eggers said that growing up in New England, the past has always been part of his consciousness. As a kid he paid attention to dilapidated colonials and "graveyards hidden in the middle of the woods." He and his friends conjured their own folklore, trying to guess "what house the witch lived in." That's what he was trying to capture with this film, he said.
"The Witch" is Eggers's first feature-length film. He has made shorts, including one that resembles "The Witch," but it didn't play festivals. He developed this script with support from the Sundance Institute and has been critically praised for the film's near-obsessive attention to period detail.
Though he ultimately chose to shoot the film in Ontario, Eggers consulted Plimoth Plantation for his meticulous recreations of the period's architecture, clothing, and lighting. For example he and director of photography, Jarin Blaschke, ducked in and out of Plimoth cottages with a light meter to inform "The Witch's" dim 17th century palette.
Independent Film Festival Boston's executive director, Brian Tamm, caught a press and industry screening and said that "The Witch" is "beautifully shot and perfectly creepy." Tamm and program director Nancy Campbell prefer to play it close to the vest on what films they see, like, and invite to screen, though Tamm said he was also excited to see "Call Me Lucky" (about Boston comedian Barry Crimmins, which the ARTery wrote about here) and "Results," Boston native Andrew Bujalski's latest feature starring Guy Pearce and Cobie Smulders. Bujalski returns to Sundance just two years after picking up the Alfred P. Sloan Feature Film Prize for "Computer Chess."
Another New England forest features prominently in a Sundance debut about real-life logger, Bob Tarasuk. Though fictional, "Bob and the Trees" walks that fine line. It was shot documentary-style in the Berkshires, on two tiny Blackmagic cameras, using almost all non-professional actors.
Director Diego Ongaro, accomplished in short format filmmaking, had already crafted a 28-minute film based on Tarasuk in 2010. Audiences, including one at IFFBoston, asked for more so Ongaro decided that Bob and the "cinematically underexposed" topic of logging merited additional screen time.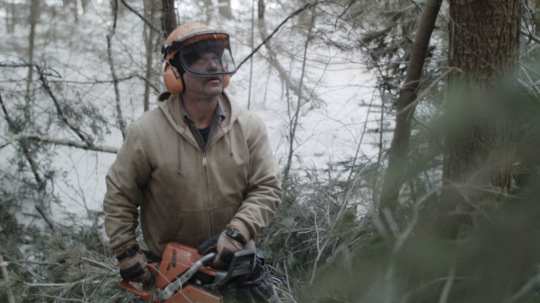 There's so much you need to do with your own hands," said Ongaro of Sandisfeld, MA, where he has lived for the last seven years. "Cut wood, shovel your own driveway…" With "Bob" as his first feature, Ongaro wanted to get at the intensity of winter in particular, which is completely different from the weather of Ongaro's native Paris and of the shirtsleeves weather depicted in the short.
Indeed this "Bob" plunges the logger into darker emotional territory than the short and also into two feet of Polar Vortex snow. Bob's generally jovial (though foul-mouthed) outlook is tested by a bad bet on a sketchy plot of land and a suffering cow. The result is a close study of a dying industry and what some would call a vanishing way of life.
When he got the Sundance acceptance call, Ongaro said he was "so caught by surprise and happy." He and several cast and crew members will be in Park City for this week's premiere. "At some point you become completely blind to what you've created," he said of the last year. Of course he hopes to sell the film but admits he's not sure what to expect. "We'll see how the people react," he said.
Erin Trahan writes regularly about movies for The ARTery and edits The Independent.