By Oliver Gettell
Entertainment Weekly
August 25, 2015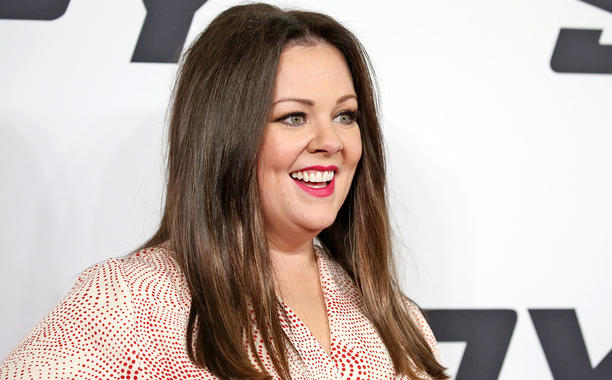 Ghostbusters
Ghostbusters star Melissa McCarthy wants the world to know that the movie's "girl power" goes beyond its four leading ladies.
The actress posted a photo on Tuesday of her and co-stars Kristen Wiig, Leslie Jones, and Kate McKinnon posing with the many "remarkable women" who worked on both sides of the camera for Sony's upcoming reboot of the supernatural action-comedy.
"When we stand together we are unstoppable! #GirlPower," McCarthy wrote. She also gave a shout-out to fellow girl-power advocate Ellen DeGeneres.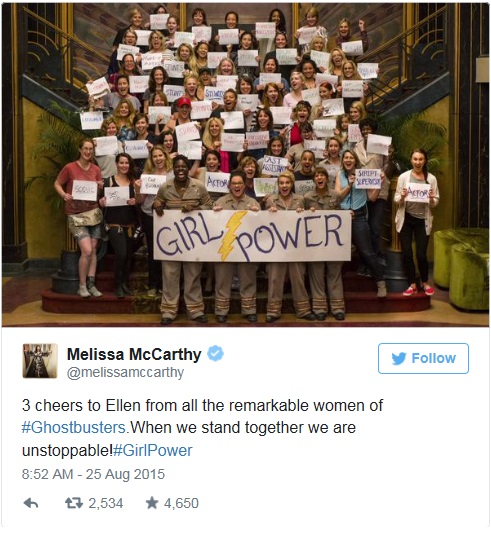 The dozens of women participating in the photo include actress Cecily Strong and writer Katie Dippold, plus numerous stuntwomen, hair and make-up artists, production assistants, prop stylists, and more. (Not pictured, for obvious reasons, is director Paul Feig.)
The revamped Ghostbusters opens in theaters on July 15.
UPDATE: DeGeneres responded to McCarthy's photo by retweeting it and adding, "This just made my day."