By Christianne Hedtke and Kathy Lindboe
MovieMaker Magazine
January 20, 2016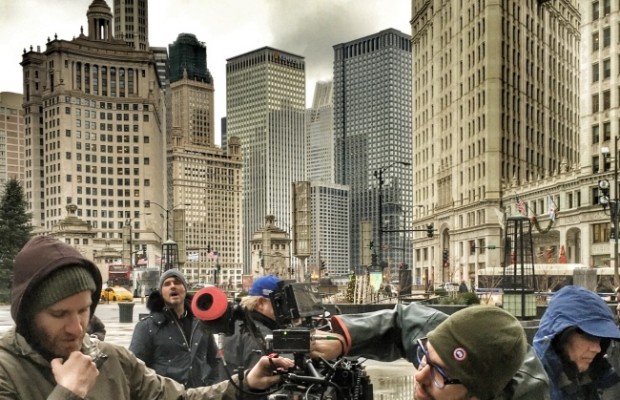 Think global but shoot local. Here's where you'll love doing that.
Used to be if you wanted to work in the movies there were only a couple of places to be, kid. No longer: In 2016 you can audition actors in Tokyo via Skype, then upload your projects to Dropbox and send them to New York for instant review while still in your jammies. What's more, if you build it, they really will come; cities around the country that have invested in large-scale production are drawing Hollywood shoots to their home turf in growing numbers, affording moviemakers the opportunity to explore a spectrum of lifestyles, cultures, and communities. So the question is more pervasive than ever: Where to?
In our continuing mission to make the lives of independent moviemakers even better, we take time each year to spotlight the most promising and fertile places in the country to put down roots. We scour the nation, poll film commissions, trawl through data, and interview moviemakers in hundreds of localities. Because there are so many variables endemic to comparing the Big Apple with Orange County, for example, we assembled the rankings based on the following factors: Film Production in 2015 (shooting days, number of productions, dollars generated), Film Community and Culture (film schools, festivals, independent theaters, film organizations), Access to Equipment and Facilities, Tax Incentives, Cost of Living, and a General category that encapsulates lifestyle, weather and transportation.
As per recent tradition, we put together a standalone list of 10 big cities (pop. 400,000 and up), but this year we combined small cities (pop. 100,000 to 400,000) and towns (pop. 100,000 and under) into a single list, also of 10. (Note: To maintain uniformity across our rankings, we measured population by the city proper, and not the surrounding metro areas.) We hope that whatever you're looking for, these two lists convey the best of the places where you, the future of American cinema, can live well and make your home a wellspring for your cinematic ambitions. Welcome to your next adventure.

1. Atlanta, Georgia
You don't always have to be the center of attention to get noticed. Such is the case for this bustling metropolis. Atlanta's doing everything right and then some to accommodate moviemaker locals and transplants, without having to endure a perma-celebrity culture.
In recent years Georgia has quietly become home to one of the biggest film industries in the U.S., ranking third in production levels amongst states. Between the support personnel, infrastructure and increasing workforce development, Atlanta has been steadily securing a stable and exciting future in the feature film world. The state's tax incentive program offers, effectively, 30 percent transferable credit (20 plus 10 if you use the state's logo in your credits) for qualifying productions, which contributed $6 billion generated to the state last year. There's no cap or sunset clause.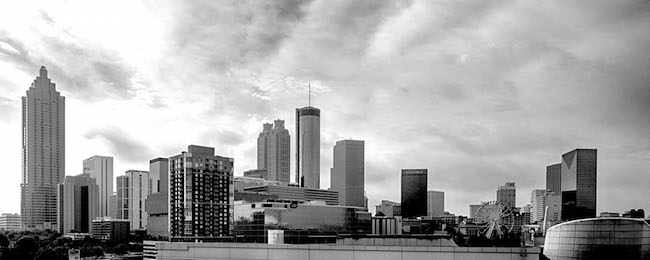 This was largely due to studio films and series such as Ant Man, The Divergent Series: Allegiant, Barbershop 3, Captain America: Civil War, X-Men: Apocalypse, My Big Fat Greek Wedding 2, The Walking Dead, Quantico and Furious 7. Ant Man alone employed more than 3,500 Georgians, and the title "Hollywood of the East Coast" feels thoroughly earned. (On a smaller scale, Rob Burnett's Sundance 2016 closing night film, The Fundamentals of Caring, also shot in the city.) Much of that traffic came out of Pinewood Studios, a full service film and entertainment complex comprised of 11 sound stages on 700 acres just south of Atlanta.
"It seems that the east and west are meeting here in Atlanta," says casting director Tiandra Gayle of Atlanta's NightinGayle Casting. "It's certainly much more cost-effective to shoot here!"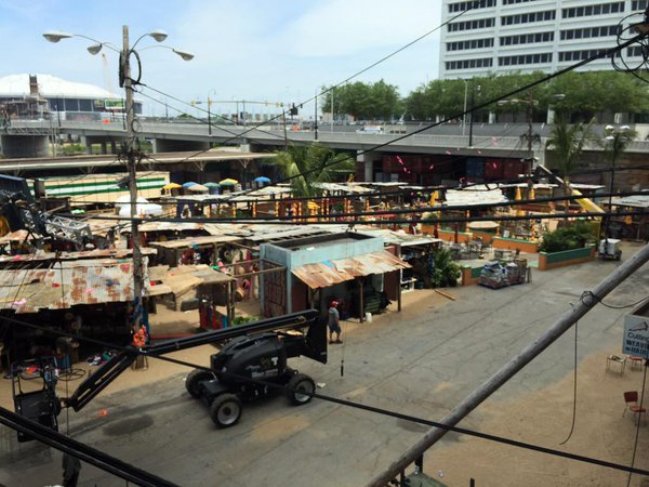 Atlanta actor Derrick LeMont Sanders agrees. "The Atlanta community is growing and talent is being added to the pool every month. And the studios are beginning to cast larger roles here. Add to that several new production studios in the works, and I'm looking to a bright future for Georgia film."
Don't worry, indies; it's not all Hollywood expats and Tyler Perry acolytes. Atlanta's independent scene is expanding, as well, with support from the Independent Media Artists of Georgia, the respected Atlanta Film Festival, Women in Film and Television Atlanta, and the Atlanta Film Society. Industry job growth can also be attributed to Mayor Kasim Reed and the International Alliance of Theatrical Stage Employees Local (IATSE) 479. They recently launched the City of Atlanta Entertainment Training Program, the first job training program in the United States focused on helping the film industry build a talent pool of trained below-the-line workers with relevant experience.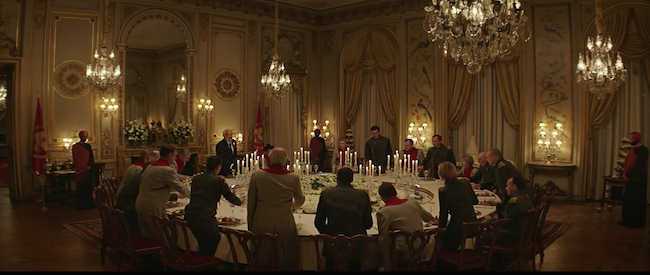 This city has a hip-hop scene that rivals New York and L.A. The restaurant culture is thriving. Housing is affordable—the average rent for an apartment in metro Atlanta is $1,003 per month. There are four distinct seasons (although the humidity might be a fifth) and 217 days of the year are pure sunshine.
You might not ever have—or want—to leave. With so many actors, writers, directors and producers in the city, you can schedule your next big meeting at one of Atlanta's 132 Waffle House locations instead of flying to some vaulted office thousands of miles away. Waffles, grits and a greenlight? Win-win-win.
2. New York, New York

Make it there, you'll make it anywhere. Is that still true, Frank? Because there are 8.5 million people all trying to make it there, and if you're in the business of film, you have some steep competition. Luckily, New York continues to present a veritable cascade of opportunities in TV and film with 256 films and 46 primetime episodic, digital and mini-series projects shot in the 2014-15 season (up from the year before).
Of course, rent is high, apartments are small, and the overall cost of living can make the daily grind seem almost impossible to maintain long-term. Where do New Yorkers find the strength to wait for another subway train, hail another taxi, stand in line at Duane Reade, or fight for a table at Sushi Nakazawa? After the collective spells of Woody Allen, Martin Scorsese, Nora Ephron, Spike Lee and Lena Dunham lure you into the city's boroughs, what keeps you going?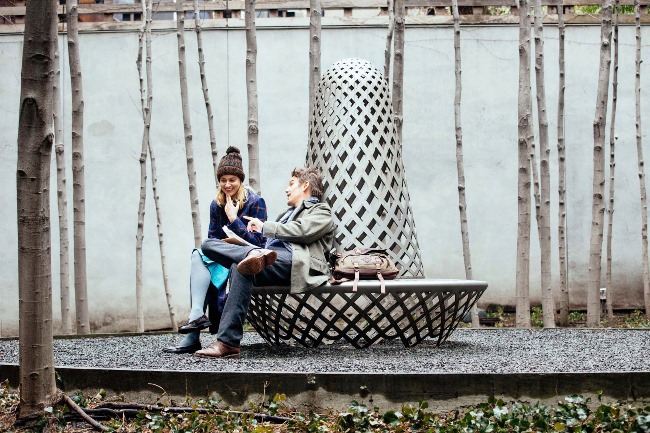 Mandy Ward, co-founder of the five-day festival First Time Fest, says her New York-survival mantra is "Don't show your weaknesses or insecurities, and live with passion." She explains: "Success in New York depends on you. I've been in the city for 13 years and have found a way to work in the industry as a locations manager, producer and film festival owner—and also pay my rent. With a great city comes sacrifice, but you can always figure it out."
Craig Shilowich, writer and producer of Christine (in competition at this year's Sundance Film Festival), has been making movies in New York for 15 years and counting. He has collected some refreshing evidence against the city's reputation for being too costly. "People have a misconception that shooting in New York City is more expensive than shooting elsewhere. I find it's the opposite—that if you want to pull something off on the cheap, New York tends to be one of the better places to do it." He credits the state's stable and generous tax credit, ease of securing permits, and tight-knit, skilled crew pool for that.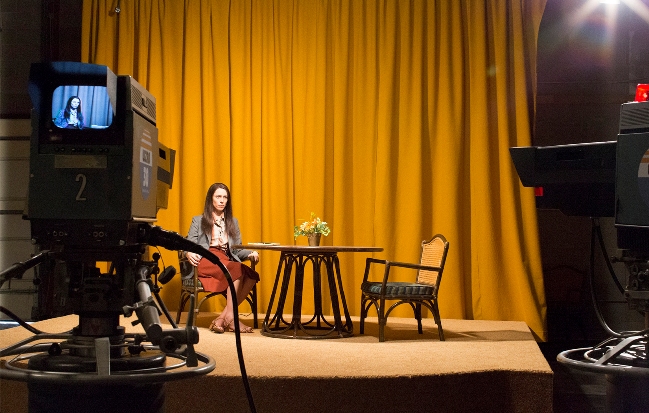 New York's 300 square miles of city streets, parks and architecture have provided the backdrop for hundreds of films—such as, in 2015, Rebecca Miller's Maggie's Plan, Jodie Foster's Money Monster, the star-studded rom-com How to Be Single, Zach Braff's Going in Style … you know, the usual roster. Perhaps the biggest star to emerge in recent years, though, is the Mayor's Office of Media and Entertainment, with its "Made in NY" program assisting productions with permits, police, marketing and other pieces of the logistical puzzle of shooting.
So you still wanna wake up in the city that never sleeps? Then here's your survival guide: Reach out to potential collaborators in students and faculty at Columbia and NYU, the School of Visual Arts, The New School and New York Film Academy. Volunteer at a film festival, like Tribeca, New York Film Festival, New Fest, DOC NYC, Big Apple Film Festival and so on. Feed your cinematic soul at the IFC Center, Angelika, Film Forum, Landmark Sunshine, BAM Rose, Village East and The Ziegfeld. There are even brand new art house cinemas planned for this year. So go see theater, walk the High Line, picnic in Central Park, snap opinionated selfies by the Trump Tower and tell yourself, "I can make it here!"
3. Austin, Texas
If you've never been to South by Southwest, do yourself a favor and buy a pass now. A week at this fest may be all it takes to convince you to move to cooler-than-cool Austin. Robert Rodriguez and Richard Linklater paved the way for anyone to reject the notion that living on a coast is a requirement for a serious indie moviemaker, building a solid film community with plenty of resources in the way of studios and soundstages—like Austin Studios, ATX Studios, Spiderwood Studios and Troublemaker Studios.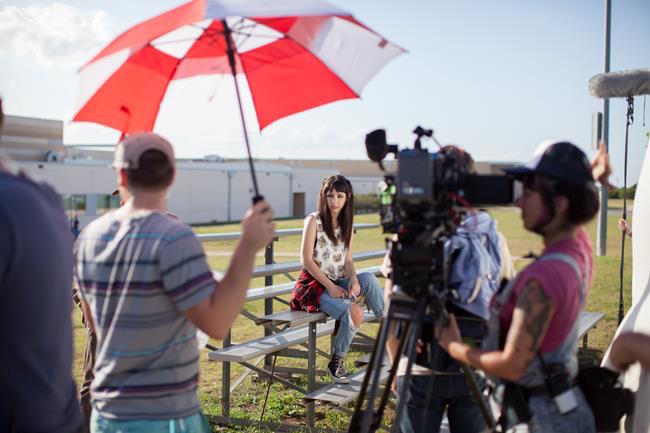 But if you've already been to SXSW, and need more relatable examples than Linklater and Rodriguez, then take it from two of Austin's contemporary working filmmakers.
Malaysian-born Yen Tan, who made the 2013 Sundance-premiering feature Pit Stop, works in Austin because "the sense of community here is unparalleled. Most Austin-based filmmakers know and support each other. That remains the biggest draw to me." What if you're new to film, new to Austin—where to even begin? "The Austin Film Society would be the very first place one should look into," says Tan. "They have year-round screenings that'd impress even the most hardcore film aficionados, and events that facilitate a lot of networking. Being a member of the organization is a must."
Jason Cortlund is the co-director of features Now, Forager (2012) and La Barracuda (shooting in the spring) and has been living and working in Austin for the past 20 years since attending the University of Texas. He does express some concern that Austin's cinematic day in the sun has a shelf life, with recent Texas legislation reducing filmmaking grants from $95 million to $32 million—one reason our multi-time Big City champ has fallen slightly this year. "I wish the state incentive programs would improve, for both out-of-towners and locals. Every time a Texas-set story is shot in Georgia or Louisiana for budgetary reasons, Eagle Pennell sheds a tear in heaven."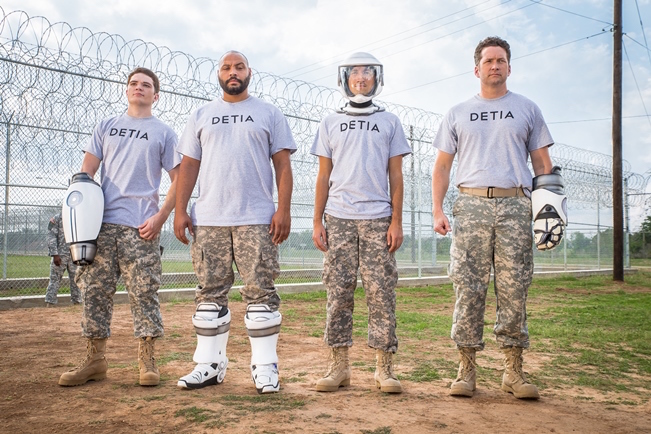 Even as storm clouds gather around public funding for Texas productions, Austin remains weird, cool and friendly. The city has famous bars and BBQ. There are more than 300 days of sunshine, a deep pool of seasoned crew and production staff, top-notch film schools and a nigh-unparalleled line-up of film festivals and independent theaters. And hey, beyond the scrappy indies, if shows like American Crime, The Leftovers, From Dusk Till Dawn: The Series and Urban Cowboy keep knocking as they did in 2015, y'all can keep the industry you love alive and thriving.
4. Los Angeles, California
Speaking of sunshine, the reasons to move to L.A. can seem obvious: There were more than 9,000 projects shot there in 2015, which generated over $15 billion in wages alone. Because schools like USC, UCLA and AFI have taught some of the brightest film students ever. Because there are hundreds of specialized rental houses, production and post facilities and over five million square feet of soundstage and studio space. How's that for infrastructure?
You'll meet hundreds of cinephiles and inspiring creators, whether at a guild open house, one of L.A.'s constellation of art house theaters, or the newly opened downtown Broad Museum. Indeed, movies are just one part of the modern L.A. arts boom. "The industry seems to touch almost every aspect of the city in some way," says producer and actress Teah Strandjord. "Places like the Upright Citizens Brigade, the Margaret Herrick Library and the Walt Disney Concert Hall are where artists are performing at their finest, where information and ideas are exchanged, and where a filmmaker can take meaningful part in the discourse of all facets of art."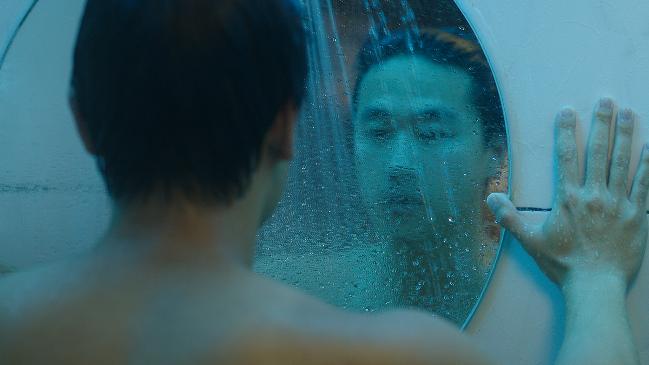 At the same time, "it truly is a company town," says actor, screenwriter and director Todd Berger (The Scenesters, It's a Disaster). "So many people you meet in everyday life have jobs in some capacity of the movie industry. Because of that, no one is impressed with me. Who isn't a writer-director in L.A.? That motivates me to work harder to create something different and interesting. In a lot of cities, if someone finds out you're making an independent film, they'll assume it's going to be good. In L.A., people just assume it's going to be bad. I'm forced to have to stand out, and I like that challenge."
Actor, comedian, producer and director Jeff Grace has lived in L.A. for 10 years and just completed post-production on his first feature film, Folk Hero and Funny Guy. He likes a lot about the city: "We're spoiled beyond belief, with an abundance of talented actors and crew who will work for below a sensible wage if they like your project. You feel like much less of a poor bohemian deadbeat living in L.A. as an artist than I imagine you would living in banking and tech hubs like New York or San Francisco."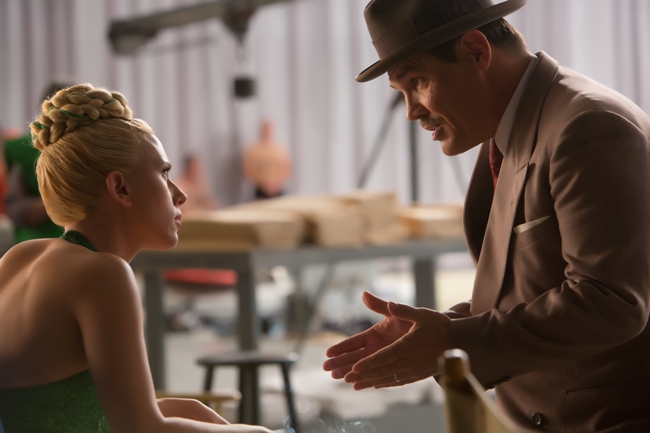 In L.A. a production can earn up to 25 percent, transferable in the case of indies, on a minimum-$1 million budget. And California's recently expanded tax credit budget (which went up from $100 million to $330 million in 2014) is drawing many productions back to the Golden State.
And if all else fails, there's always work in Hollywood's Big Red Son—you know, the porn industry—which always needs major below-the-line talent, too.
5. Albuquerque, New Mexico
Albuquerque is on fire—and not just because it's one of the driest places in the country. This desert city is consistently landing some of the most exciting productions in the nation, taking a major leap up on our list this year.
2015 saw a huge influx in high-profile projects, from the ongoing production of AMC's Better Call Saul, to the long-awaited reboot Independence Day: Resurgence, whose reported production budget of $200 million brought an influx of cash and months of production work to ABQ moviemakers. The city also saw the production of TV series The Night Shift and Graves, and features such as Comancheria (by Starred Up director David Mackenzie, starring Jeff Bridges), Stephen Gaghan's Gold with Matthew McConaughey, and a slew of low-budget indies.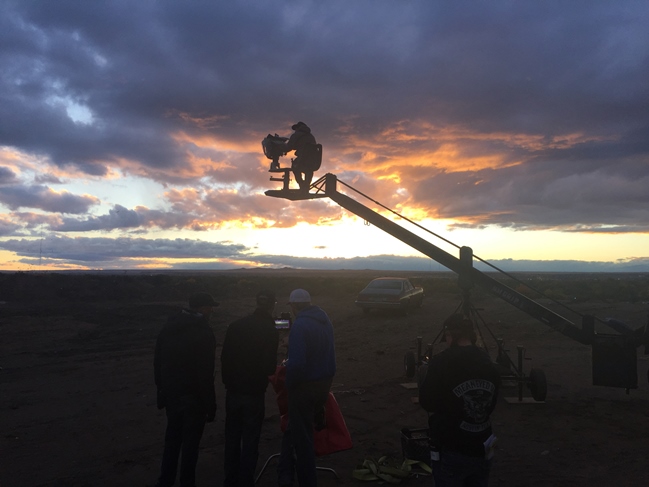 What's drawing these projects to Albuquerque? Well, the state's comprehensive film incentives, for one thing: a 25-30 percent refundable tax credit with no minimum spend, plus the forward-thinking Film Crew Advancement Program, which facilitates on-the-job training and reimburses productions for 50 percent of a local crew member's labor if the production moves him or her up the ladder. Also, in an effort to integrate moviemaking with local day-to-day life, the city encourages productions to award a $100-per-day stipend to public programs in the neighborhoods most affected by film shoots. "We started this program in 2008," says the city's Film Liaison, Ann Lerner, "and to date the movie industry has raised $103,460 to help neighborhood groups."
The Albuquerque culture is one that rallies around moviemakers, with at least 10 film festivals, two film schools, an award-winning film commission and indie cinemas to spare. Plus, the physical backdrop is a sunny chameleon that can stand in for myriad environments. Albuquerque's surroundings doubled for Afghanistan in 2013's Lone Survivor, and on the recent production of The Space Between Us, a Gary Oldman film about a boy raised on Mars, we're guessing the rust-colored deserts surrounding Albuquerque stood in for the Red Planet. (The Space Between Us was also the first feature film to shoot at Spaceport America, the world's first commercial spaceport, located in Southern New Mexico.)
All signs point to an Albuquerque that dominates the national moviemaking stage in the years to come.
6. Chicago, Illinois
Perhaps no moviemaker celebrated the city of Chicago's onscreen majesty with more zeal than the late, great John Hughes, who showcased the city as a virtual Candy Land of locations: between the iconic skyline, gorgeous brownstones, suburban mansions, gritty urban backdrops, the "L," and Lake Michigan, the city can be made to look old, new, warm, cold, polished, rough and beachy.
Beyond mere aesthetics, Chicago has all the gravitas of the nation's third biggest city—culture, nightlife, arts and good eats—with a Midwestern vibe, reasonable housing costs, deep dish pizza, and a miraculous infrastructure by which cars and a far-reaching public transportation system coexist in harmony.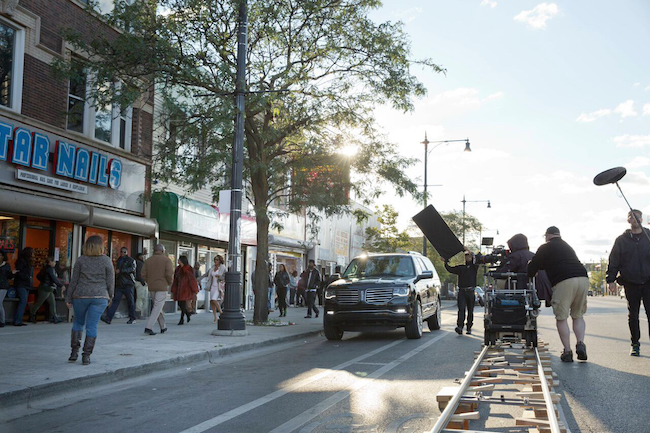 With hundreds of feature films and TV productions coming through each year and a healthy 30 percent statewide tax incentive, the Windy City draws coveted properties to its shores. 2015 saw the productions of Spike Lee's Chi-Raq, Melissa McCarthy's forthcoming comedy, The Boss, Mark Williams' The Headhunter's Calling, the Sundance 2016-premiering Southside with You, broadcast TV's highest rated series of the season, Empire, and Starz's adaptation of Steven Soderbergh's The Girlfriend Experience, to name a few.
Chicago also has a rich tradition of theater and improv comedy—with companies such as Goodman, Steppenwolf, TimeLine and Second City—from which some of our nation's most beloved characters emerged. But while this talent pool often grew up in Chicago and then migrated to larger markets like New York and L.A., local filmmaker Kris Swanberg (writer-director of Sundance 2015's Unexpected) is spearheading a trend toward staying put. "I'm hoping that when people like Joe [Swanberg, her husband] and me and other filmmakers here in the city choose to make work here, more and more talent will stay and it can become a symbiotic relationship."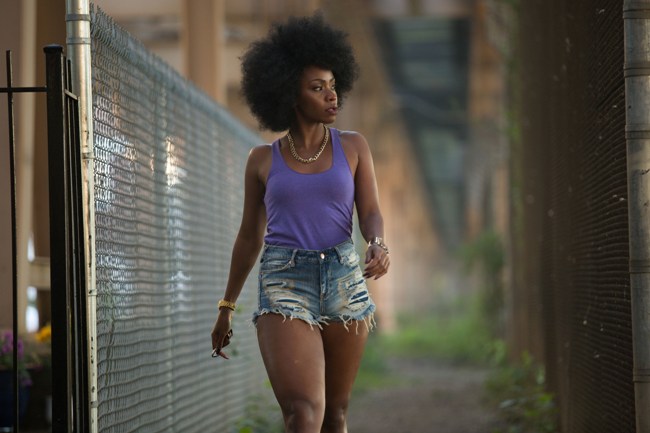 Chicago cinephiles seem dedicated to keeping moviemaking talent local. A whopping 40 annual film festivals call Chicago home, and with eight film schools and a lion's share of long-running indie cinemas, Chicago makes a great home for the independent moviemaker looking to crew up or make their own work. As long as you can stand the winters.
7. Seattle, Washington
Rainy, brainy Seattle is making a comeback this year after slipping off our list in 2015. With nearly 3,000 local crew hires in 2015 and 2,000 local talent hires, more features and TV series are moving through the coffee capital of the world: like Syfy's Z Nation, a unit on Amazon's The Man in the High Castle, and the long-awaited reboot of Twin Peaks.
Washington State's financial incentive offers 30 percent cash back on local expenditure (up to 35 percent for some TV), with additional sales tax exemptions on assets like equipment rentals and housing. Seattle's moviemaking community is directing grassroots efforts toward raising the $3.5 million statewide cap on film spends, as well.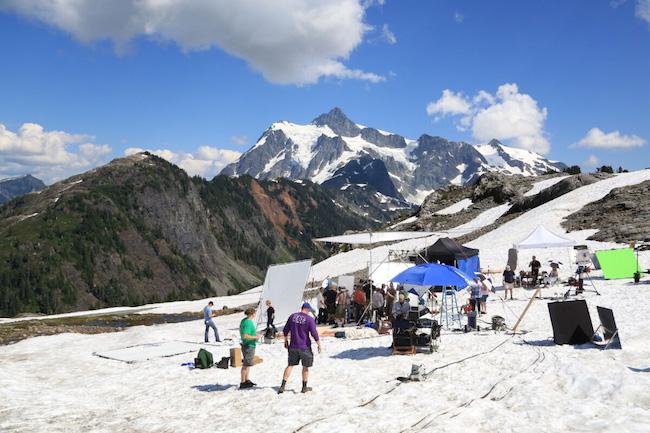 Amazon and Microsoft (which the local moviemakers lovingly name "Seattle's Artist Support System") provide opportunities for short-form commercial and corporate work that can keep a moviemaker afloat between feature projects. They're also interested in exploring VR, immersive storytelling and other forms of new media.
Seattle-based director and cinematographer Ben Kasulke observes that the tech boom has "opened a lot more doors to potential storytellers who are not specifically feature-film driven. There are more opportunities to be a director in a non-traditional sense." The state's film commission, Washington Filmworks, offers special incentives for new media through their Innovation Lab, and events like the Seattle Transmedia & Independent Film Festival showcase the intersection of tech and storytelling.
Something else we love? Female moviemakers find a more level playing field in Seattle. "It's a very female-driven industry up there," Seattle stalwart Lynn Shelton said at L.A.'s Film Independent Forum in October 2015. "Producers and directors who are women make up at least half of the force."
If the great outdoors and legal recreational marijuana are your jam—and you don't mind a relatively high cost of living—Seattle is the place to be.
8. Boston, Massachusetts
What's it really like to make a go of it in Boston for everyone not named Damon, Affleck or Wahlberg? The Washington Post national arts reporter, writer-producer of Boston-made docs Do It Again and "5 Runners," and all-round good guy Geoff Edgers lists three major benefits about the city:
"1. Students who know the fast keys. Robert Patton-Spruill, who directed Do It Again, teaches at Emerson College. Our editor, Brad Allen Wilde, was an undergraduate mentored by Rob. Many of the crew members were Emerson kids. On "5 Runners," about the Boston Marathon bombing, Boston University senior Michela Smith started as an intern before becoming an associate producer and assistant editor. We simply couldn't have made either of our films without these students. I just hope that one day they'll take my call.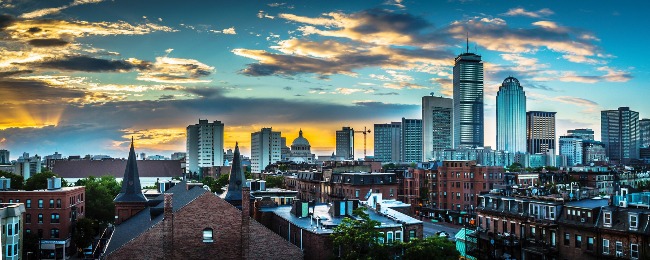 2. Low profile. Pull out your sticks in Los Angeles and it'll take about 29 seconds before a friendly law enforcement officer asks to see your permit. In Boston, we could stage a bank robbery in a mall without much trouble. It was easy to get permission to shoot on locations without fees, and arrange a shoot on a moving bus. In addition, bartering for equipment was possible. David O. Russell may be in town, but you don't have 13 other projects running at the same time. The last thing a rental house wants to have is a light package gathering dust.
3. Film festival culture. The Independent Film Festival of Boston is wonderful, but so are a slew of festivals throughout New England. I grew to love the small festivals that couldn't afford screening fees but might be able to offer you a small cabin by a lake for a couple of days during the festival run. (I mean you, Maine Film Festival.) Local universities were eager to screen our film and hold Q&A sessions afterward, too."
There you have it—reasons why Boston continues to have its time in the Spotlight (get it?).
9. San Francisco, California
Attracting unscripted content that capitalizes on the startup culture endemic to the Golden Gate City, San Francisco saw productions like Shark Tank, House Hunters, and Million Dollar Listing San Francisco in 2015. Scripted content peaked with HBO's Looking and the granddaddy-of-the-tech-boom biopic Steve Jobs.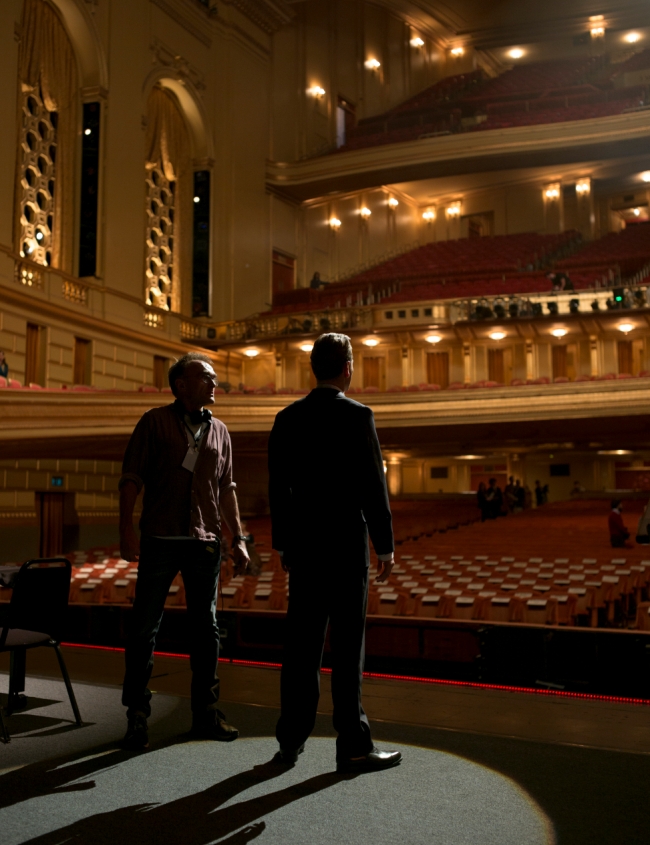 Yes, the skyrocketing cost of living might make things a little challenging for indie moviemakers. As with Seattle (and, yes, Boston), however, if your independent spirit can cross the corpus callosum into the corporate universe unscathed, there's a bounty of short-form and creative branded content to keep you busy forever, and seriously help pay the rent. SF-based companies like Pixar, Google, Dolby, George Lucas's suite of SFX labs, and gaming companies like Sega and Electronic Arts all employ hundreds of artists and technicians apiece. Sure, they aren't exactly indie rabble-rousers, but they do hire writers, animators and creative developers.
When it comes to good old celluloid, San Francisco still has one of the richest film communities around, with 25 film festivals, five film schools, a bevy of grant-giving film organizations and a dense bed of independent movie theaters—and yes, living legends like Francis Ford Coppola and Chris Columbus, who base themselves out of the city. And let's be honest, that San Francisco cityscape is magical and totally unmistakable. Good luck trying to shoot Vancouver for that scenery.
10. Memphis, Tennessee
Memphis is consistently ranked in the top 10 cheapest cities in the country. Considering Memphis' culture and history, what bang for your buck! And not just music and BBQ; we're talking film history too: Homegrown regional theater chain Malco Theatres, which offers self-distribution deals for indies, celebrated its 100th birthday in 2015. At Malco's Summer Drive-In, the only remaining drive-in theatre in the region, Jimmy Tashie, Mike McCarthy and Matt Martin, co-owners of the hip independent video store Black Lodge Video, hold the Time Warp series of classic and genre screenings.
Memphis was repped on the 2015 international circuit by the award-winning drama Free in Deed, set in the city's storefront churches. Writer-director Jake Mahaffy was persuaded to move the project to Memphis in 2014 after original plans to shoot in Detroit, and the film ended up involving many from the small, tight-knit local indie scene.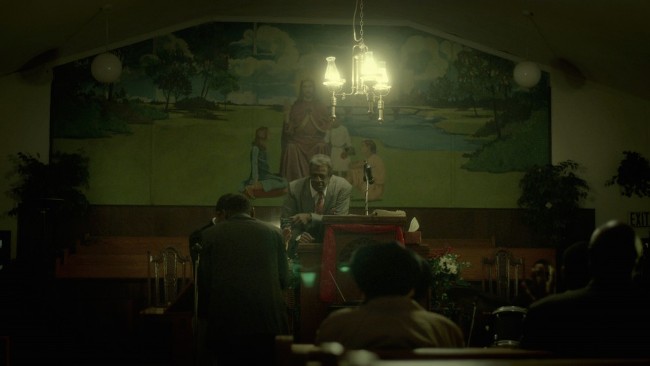 Tennessee offers no tax credit incentives at the moment, but it offers 25 percent cash back to qualified productions for in-state expenditures. There's life in this city yet: In spring 2015 a small contingent of Memphis and Shelby County legislators and local power brokers, coordinated by powerhouse film commissioner Linn Sitler secured $4 million in state film incentives for Memphis and Shelby Country-specific projects. That's a pretty good start.

On the Cusp
Dallas, Texas
More than 500 projects were shot in Dallas in 2015, with more shows, both scripted and unscripted, on the books for 2016. The city continues to grow, with 8.8 million people and an unemployment rate of only 4.1 percent… and there's no personal or corporate income tax. Gadi Elkon, entertainment editor of the Selig Film News, brags about his "amazing city," highlighting everything from the renowned Nasher Sculpture Center to production facilities at Mercury Studios. Dallas is a city on the rise.
Portland, Oregon
Its substantial film culture is what we love most about Portland, with an impressive 17 independent cinemas (including possibly the most vibrant in the country, The Hollywood Theatre), 14 festivals, and indie bigwigs such as Gus van Sant and Todd Haynes calling the city home. Production facilities and tax incentives are solid, but need to improve to offset Portland's rising cost of living and land the city back in our top 10. Nevertheless, productions like NBC's Grimm and, TNT's The Librarians, and, of course, IFC's Portlandia boost the profile of this misty creative mecca. MM

This article appears in MovieMaker's Winter 2016 issue. Illustrations by Jon Boam. Featured image from Chicago-shot The Headhunter's Calling.