Deadline Hollywood
January 25, 2016
UPDATE Amazon has acquired domestic rights for Manchester By The Sea, a deal Deadline exclusively revealed.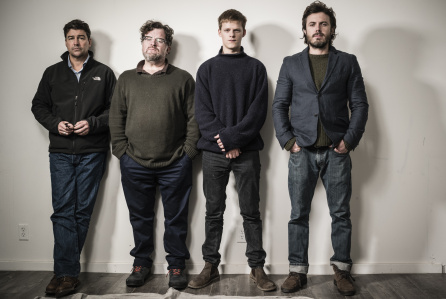 EXCLUSIVE: Amazon is closing a $10 million deal for domestic rights to Manchester By The Sea, the Kenneth Lonergan-directed drama that premiered Saturday to the best reviews of the 2016 Sundance Film Festival so far. This after an all night auction for a movie that Amazon acquired with plans for a traditional theatrical release with an awards season campaign. Sony, Universal, Fox and Lionsgate were into this and topped out in high seven figures in a WME Global brokered deal. Sierra is handling foreign so by the time all is said and done, this could be a $20 million deal and one of the biggest seen on these slopes in some time.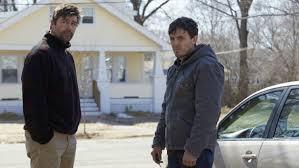 Scripted by Lonergan, the director of You Can Count On Me and Margaret, Manchester By The Sea stars Casey Affleck as a man who, after the death of his brother, is forced to return home to care for his 16-year old nephew and confront a tragic past that separated him from his family and the community where he was raised. Kyle Chandler and Michelle Williams also star. By Saturday evening, big numbers were already on the table from a number of bidders.
The film's produced by Matt Damon, Kimberly Steward, Chris Moore, Kevin Walsh and Lauren Beck and it was widely reported in reviews that Damon was originally slated to star. When he couldn't, Damon turned to Affleck, younger brother of his Good Will Hunting co-star. Affleck has turned in superb performances in that film, as well as Gone Baby Gone, The Assassination of Jesse James by the Coward Robert Ford and Out Of The Furnace, and he stars in The Finest Hours, the Coast Guard rescue tale which Disney

opens Friday. Manchester By The Sea might be the one that really launches Affleck's star and puts him in the Oscar conversation for 2017. There are also strong performances by Brokeback Mountain's Williams and by Chandler, who has gone from Friday Night Lights into the Netflix series Bloodline, and films that include Zero Dark Thirty, The Wolf of Wall Street and most recently Carol, which is nominated for six Oscars.
The Manchester By The Sea deal is the first big one of Sundance, which so far has been slow going as buyers see the most prominent films. A deal is imminent for Author: The JT Leroy, the documentary that had Amazon, Sony Pictures Classics, The Weinstein Company and The Orchard pursuing, though Amazon had the inside track on a low seven figure deal. There is action on the football docu Gleason, Morris From America, Hunt For The Wilderpeople, the frat hazing drama Goat and Weiner-Dog.
The slow deal pace isn't surprising; a few breakout titles like Under The Shadow and Whit Stillman's Love & Friendship were scooped up by streaming services Netflix and Amazon before the festival began. When there are no clear must-have titles, buyers often wait until they see the first weekend's offerings before they pounce. Manchester By The Sea clearly rose above that pack and went quickly. Today sees the premiere of several more hot titles including the James Schamus-directed adaptation of the Philip Roth novel Indignation with Logan Lerman and Sarah Gadon, so Sunday night could be another long one for sellers and buyers. Nate Parker's Birth of A Nation comes Monday.