Forbes.com
March 1, 2017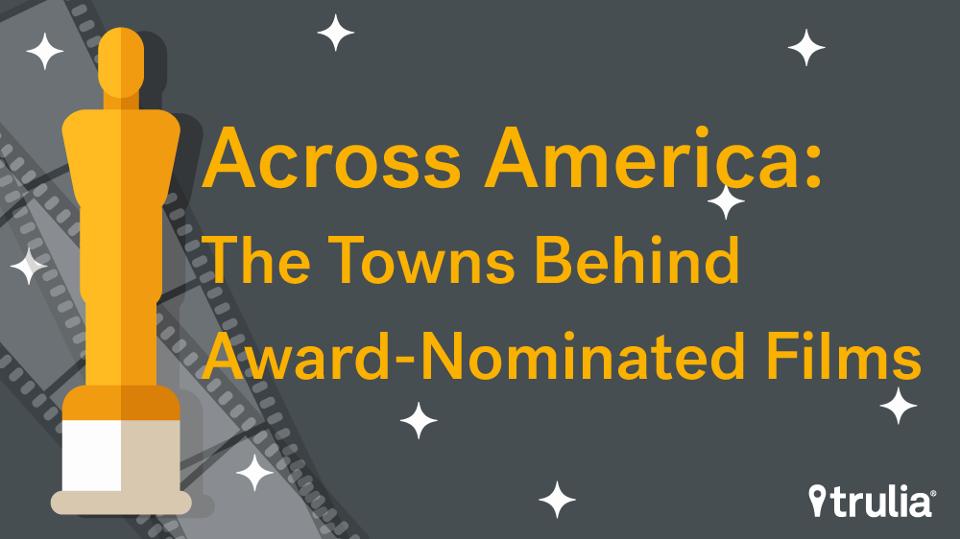 Ever dream of being a movie star? While the glitz and glamour may be a far reach, it is possible to live somewhere that an award-nominated movie was filmed!
Although it might seem like everything on the Silver Screen is Hollywood based magic, movie sets actually go far beyond a studios and into real neighborhoods and actual homes. In honor of awards season, Trulia looked at the towns featured in this year's most talked about films.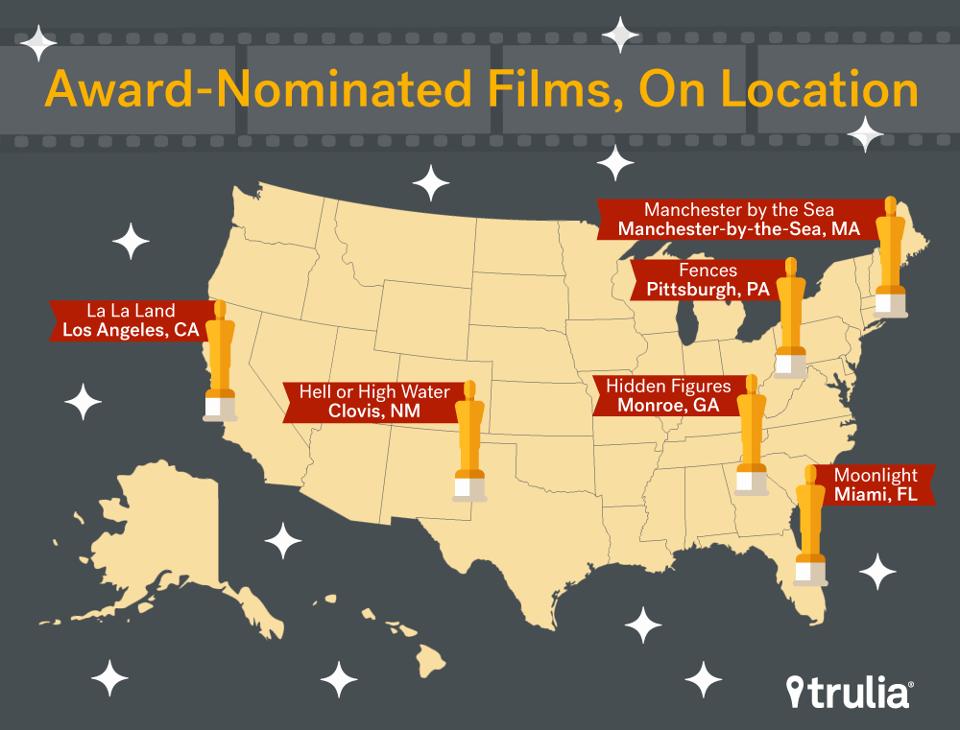 Here's a closer look at some of the towns behind the films:
"Hell or High Water"
Clovis, NM
Although "Hell or High Water" is set in West Texas, the movie was primarily shot in New Mexico. Clovis, New Mexico was used in many of the bank robbery scenes and is home to Bill's Jumbo Burger, which was featured in the film.
If you're interested in a desert style compound, check out this chic, updated rancher.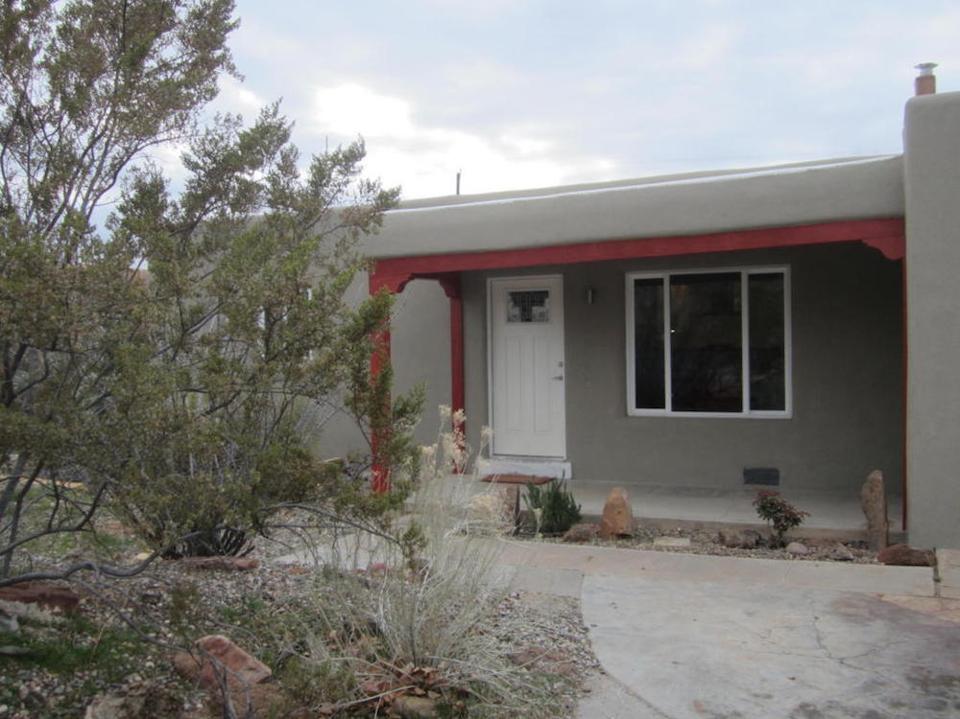 "Moonlight"
Miami, FL
Miami plays a central role in the plot of the movie "Moonlight." The coming-of-age story follows Chiron as he navigates social situations, relationships and peer pressure. Although the film is set in the 1980's, many of the spots in the movie are recognizable in Miami as we know it today. Jimmy's Eastside Diner, for example, is set on Biscayne Boulevard.
If you want to be a regular at Jimmy's, check out this classic, Miami home just around the corner from the "film famous" diner.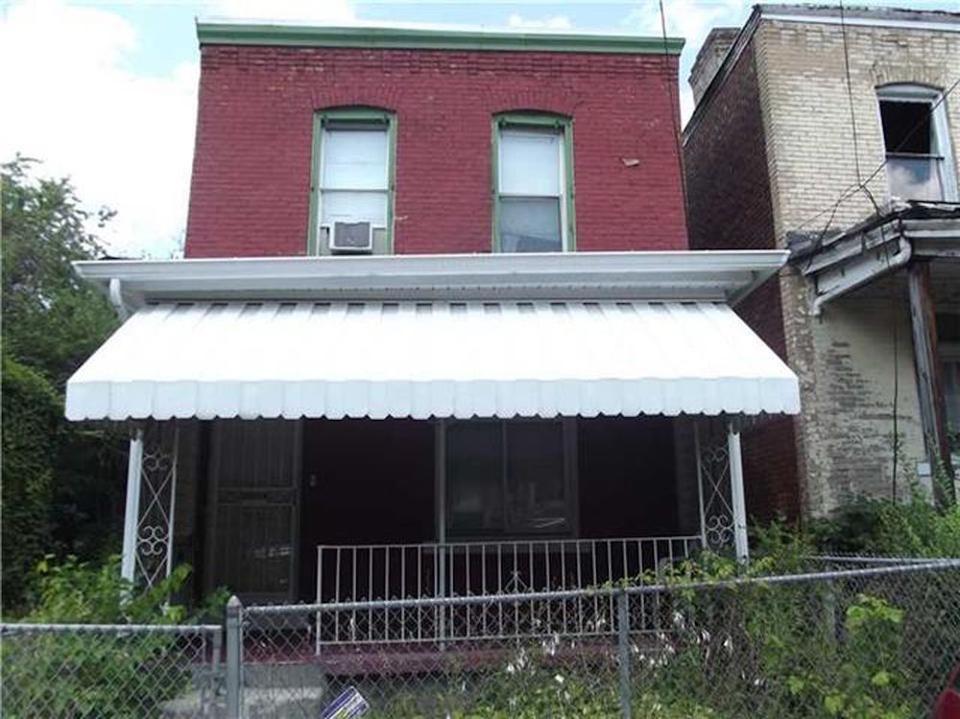 "Fences"
Pittsburgh, PA
"Fences" is set in Pittsburgh's Hill District during the 1950s. When filming in the area, director, producer and star Denzel Washington referenced famous photographs from the era to transform the neighborhood to the way it was in 1957. With additions like fake smoke stacks and an old post office, Washington ensured authenticity to film.
Although it may look quite different than it did in the 1950's, check out The Hill and Oakland neighborhoods on Trulia. If you happen to be on Anaheim Street, keep an eye out for the home featured in the film.
"Hidden Figures"
Monroe, GA
"Hidden Figures" was another neighborhood movie set worth highlighting. Although the movie is set in Hampton, Virginia, to recreate the feel of the 1950's, directors looked to Monroe, Georgia for their movie's backdrop. Just 50 miles east of Atlanta, this small town had a main street sprinkled with little shops and storefronts that are reminiscent of the 50's.
If you love the Southern Charm look from the film, check out this classic, farmhouse-style home in Monroe.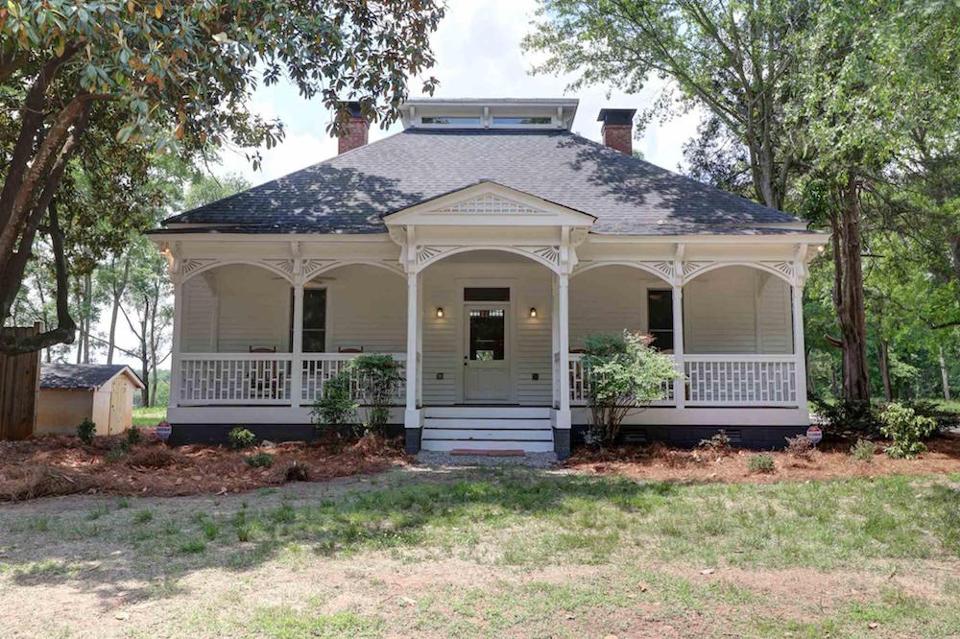 "La La Land"
Los Angeles, CA
As the movies lyrics say,Los Angeles really is the city of stars. Not only is it home to celebrities on nearly every corner, but many spots around the city have celebrity status of their own. "La La Land" was filmed all over Los Angeles from the Griffith Observatory to Long Beach and Santa Monica.
While you could find yourself living near a film set, who knows, maybe your home will be featured in a film too! Emma Stone's character, Mia, lived in an actual Long Beach apartment complex that certainly made the Hollywood cut.
Take an inside look at the real apartment used in the film.
We hope you enjoyed a look at some of the towns behind 2017's most talked about films. Perhaps your hometown will be the setting of an award-nominated flick!