By Marc Larocque
The Enterprise
April 28, 2017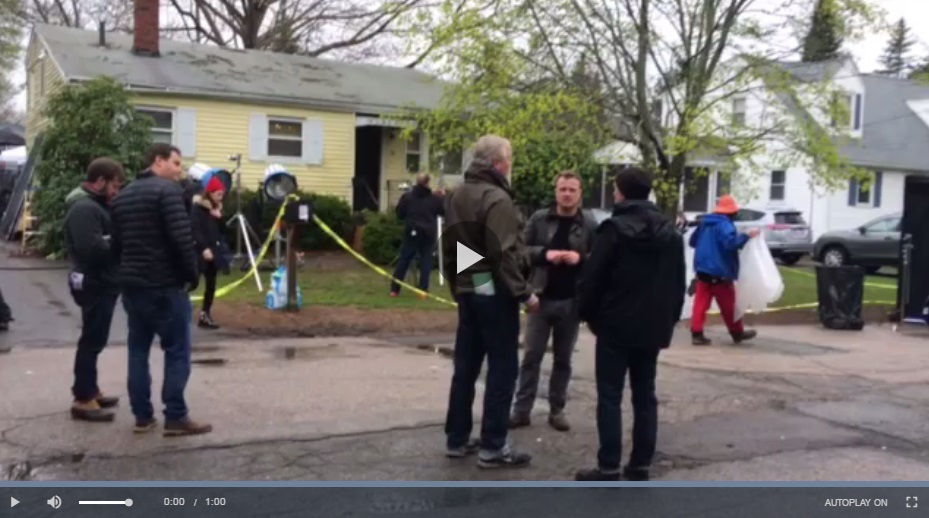 BROCKTON – Brockton, known as the "City of Champions," might need to rebrand itself as the "City of Stars."
For the second time in nine months, a Hollywood film is being made in Brockton – this time on the north side of the city, with the production of the movie "The Burning Woman," which started on Monday. In September last year, Oscar winning director Kathryn Bigelow turned downtown Brockton upside down as she filmed her upcoming release, "Detroit."
Mayor Bill Carpenter said he's working to make it a trend for Brockton to be used as Hollywood East. It could help the city improve its reputation as a place to do business, he said.
"I see developing Brockton as a venue for movie shoots as an important part of an overall strategy to change the perception of Brockton," Carpenter told The Enterprise on Thursday.
Carpenter said his chief of staff, Darren Duarte, has been working with the crew behind the "The Burning Woman" for several months, as the group began pre-production in Brockton about six weeks ago, and then started Day 1 of filming on location in the city on Monday this week. Carpenter said his office also worked with the set construction crews and the film location scouts behind "Detroit" last year.
"It was that relationship that brought them to Brockton with this movie," Carpenter said.
Duarte said some of the technical workers behind the production of "Detroit" were last in Brockton in February to do re-shoots at the Word of God Church on Wales Avenue (formerly known as the Lincoln church).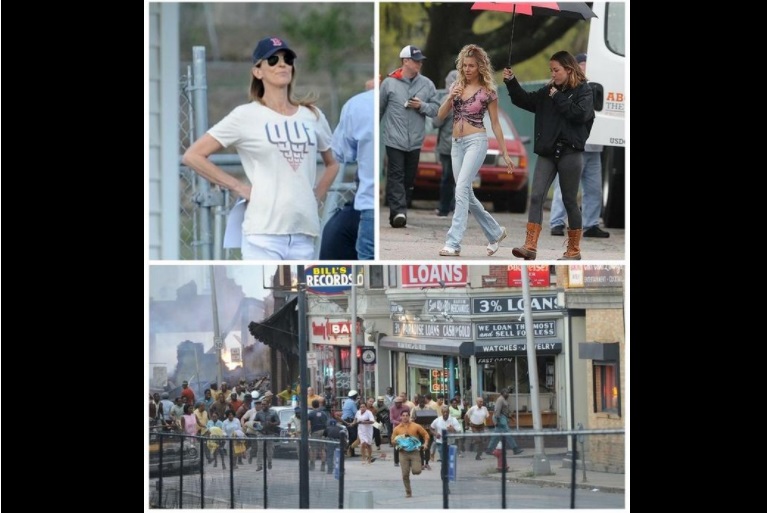 Duarte said it's a boost for local businesses when movie set construction and production crews come to the city to prepare for a film. More so than when the actors arrive, and outside catering is ordered, Duarte noted. It all adds up in the former industrial city, which is aching for economic development.
"They're making an investment," Duarte said. "These people are coming and willing to do business here. They scouted out a place and tried to work with us."
That place in Brockton where "The Burning Woman" is now being filmed is on a small dead end street near the blue water tower on the north side of the city.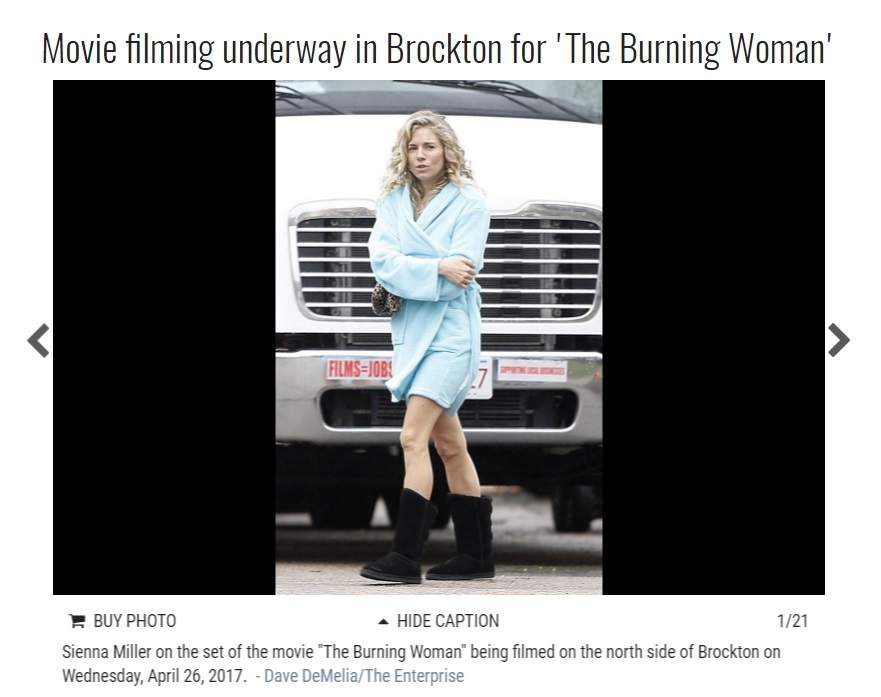 Some neighbors said they signed non-disclosure agreements with the company behind "The Burning Woman," and several homeowners are being paid for the use of their property in the production of the film.
The city, however, is not receiving any direct payments for use of public land in the production of "The Burning Woman," Duarte said. The makers of "Detroit" paid Brockton's city government $70,000 to use public properties and city streets over the course of several weeks, the mayor's office said previously.
In the case of "The Burning Woman," which will be filming in Brockton for about a month, the movie crew may at one point need to hire police details from the city, Duarte said. Duarte also said he referred the Brockton Fire Department and other offices for various permits, including one for a generator on location for the movie production.
On Wednesday at the Brockton movie location, The Enterprise spotted British-American actress Sienna Miller, who starred in the 2014 film "American Sniper." Miller was seen walking in between two houses during breaks between scenes, once wearing a small bathrobe and then a little tied pink crop top. In addition to Miller, Christina Hendricks of "Mad Men" fame was also filming scenes for "The Burning Woman" in Brockton on Wednesday.
Next week, "Breaking Bad" star Aaron Paul is expected to be in Brockton for his scenes as part of "The Burning Woman." Will Sasso and Amy Madigan are also part of the movie cast. The film is being directed by Jake Scott, who earned a name for himself making many famous music videos for The Smashing Pumpkins, Radiohead and R.E.M.
Duarte said representatives of "The Burning Woman" project first came to Brockton City Hall several weeks ago to talk about locations for the film. Duarte said more movie companies may also soon consider Brockton to accommodate their future productions.
"I think its' good," Duarte said. "The 'Detroit' project showed that Brockton had something to offer, business-wise. And they like the people here. They seek them as extras. And they like dealing with the city. Those relationships are building. That's why we're seeing another movie being filmed here now.
"I wouldn't be surprised if another one came too, depending on how this one works out," he added.