By Jan Gottesman
The Worcester Telegram
April 28, 2017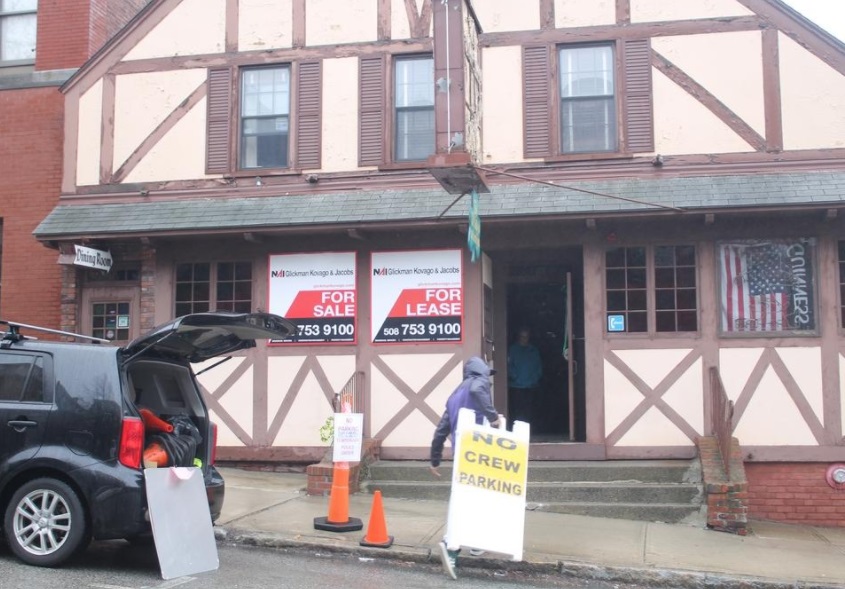 CLINTON – Hollywood may be coming to Clinton next week, but most residents will not be first-hand observers.
Filming for "Daddy's Home 2," starring Mark Wahlberg, Will Ferrell, Mel Gibson, John Lithgow, John Cena and a host of others, will come to Clinton for a scene set in a restaurant. The movie is a follow-up to the 2015 comedy, "Daddy's Home."
Location Manager Mark Fitzgerald said the choice of the former Old Timer restaurant was "brilliant for 10 or more reasons." In the movie, the scene is set in a country restaurant.
"The interior of the Old Timer fit," Fitzgerald said. "If you read the script, if you walk into the Old Timer, you would would think it was made for it."
For instance, the script calls for the restaurant to have a stage.
"In other places, we would have to build a stage or modify what we find," he said. "Here it is at the Old Timer. We loved it right off the bat."
Fitzgerald first scouted the Old Timer eight or nine years ago, when looking for locations to film "Grown Ups."
"I had photos on file," Fitzgerald said. He showed the photos to the production designer, who was "super interested."
Fitzgerald met with owner Brian McNally in January to take current photos. That is when he learned the Old Timer closed a year ago.
The fact that the restaurant closed only a year ago is bitter sweet.
"It is sad for them, but good for us, that it hasn't been abandoned for 20 years," Fitzgerald said. "And we don't have to go in and shut down an active place. It works for us and it works for them, a real win-win."
While it is sad to think about the landmark restaurant being closed after all those years, "it will now live forever on film," Fitzgerald added.
There will be no outside shooting, so little chance for residents to even catch a glimpse of the stars. There is no confirmation on who will be involved in the shooting, since that would give away part of the story line.
The production company does use a caterer it brings with them to cook food, though it is not unheard of during filming for a local pizza place to get a call for 50 pizzas, or for craft services to pick up bagels from a local shop.
There are no road closures planned, but the production did ask selectmen Wednesday night for permission to take the parking spaces along the street for the duration of filming. That includes using the lot on School Street. See more in the selectmen's story, page 1.