By Dave Copeland
Patch.com
September 19, 2017
"Castle Rock" is the first television series with production based in Massachusetts since the mid-1980's.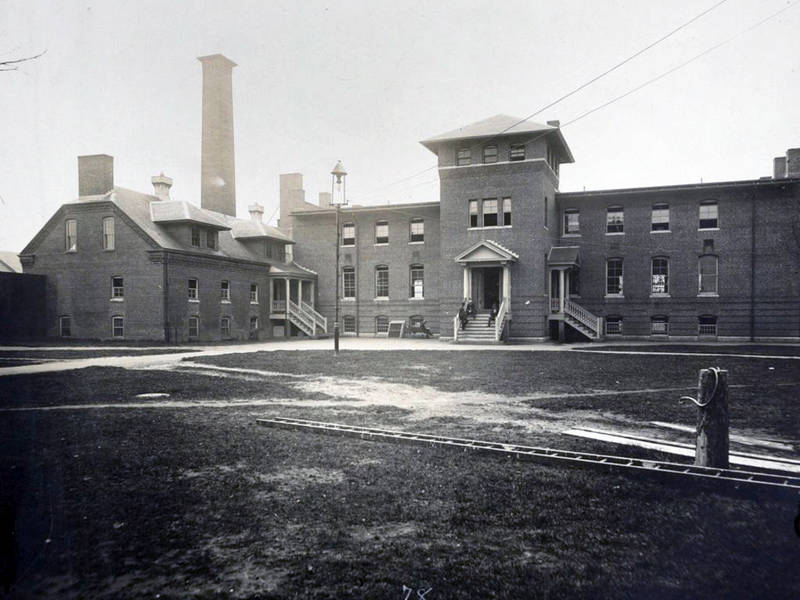 The first television series to be based in Massachusetts in more than three decades is reportedly shooting scenes at Tewksbury State Hospital this month. Hulu's series "Castle Rock," which is based on stories set in the fictitious Maine town of the same name that shows up in many Stephen King stories, have been shooting at sites throughout the state this summer.
While generous tax credits have made Massachusetts the site for several, high-profile movie productions in recent years, and the state has a long history of shows set in Massachusetts, production of those shows has usually occurred elsewhere. The production of "Castle Rock" is based at New England Studios in Devens, making it the first scripted television show to be produced in the state since "Spencer For Hire" in the mid-1980's.
"Castle Rock" has a 10-show order from Hulu and is being produced by Bad Robot Productions, the production company for noted director J.J. Abrams. Representatives for Hulu, Bad Robot and the Massachusetts Film Office, which works to coordinate movie and television production in the state, were not available for comment on Tuesday morning.
But the Daily Times Chronicle reported this week that the Public Health Museum in Tewksbury, which is located on the 800-acre hospital campus, was closed from Sept. 7-20 and that it would be used as a backdrop for certain scenes in the show. It's not the first star turn for the hospital, which opened in 1852; most recently it served as a set in the critically-acclaimed Casey Affleck film "Manchester By The Sea."
Today, the state-run hospital offers mental health and critical care support for adults , as well as outpatient services for a variety of state health agencies.
Each episode of "Castle Rock" is built around a new story line. Sissy Spacek, who plays Ruth Devers in four episodes in the first season, is arguably the best-known actor. An early trailer for "Castle Rock" has the feel of "11/22/63," another Hulu series based on a Stephen King book: