By Stacey Leasca
Travel + Leisure.com
October 24, 2017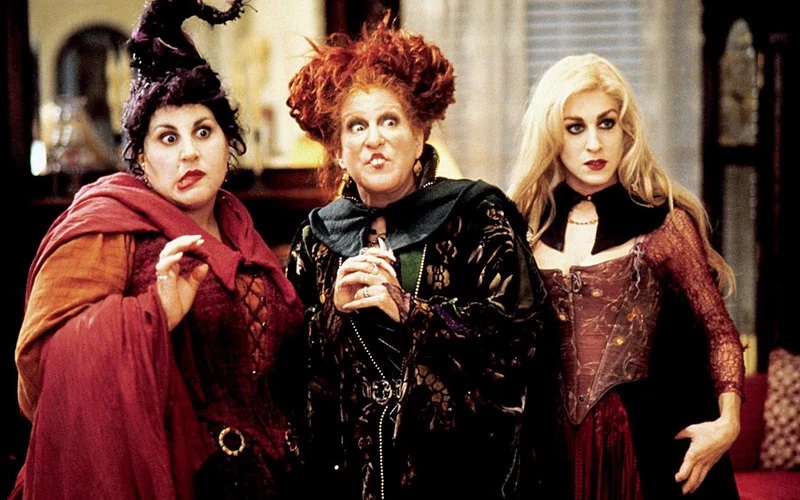 It may come as a surprise to learn that everyone's favorite Halloween movie was actually released in the middle of summer.
Beloved cult classic "Hocus Pocus," starring Bette Midler, Sarah Jessica Parker, and Kathy Najimy debuted in theaters 24 years ago, on July 16, 1993. Although it wasn't a huge theatrical success, bringing in just over $37 million at the box office, the film has since become an iconic holiday film.
So much so that nearly a quarter century after the film first premiered, the town of Salem, Massachusetts, has tips on where to go to see where the film was made.
"The opening scenes of the film, featuring Binx as a human prior to his cursing as a cat, were filmed in Pioneer Village," the town of Salem's website reads. "Pioneer Village was built in 1930, and is America's first living history museum. Tours of the village are offered seasonally through September, and today the park is home to different events and festivals throughout the year."
The town suggests visitors looking to recreate the path of the Sanderson sisters go and see the outside facade of the Phillips Elementary School building, which "conveniently ended its run as a functioning school in 1992," and turned into one of the prime filming locations for Hocus Pocus.
Next, the town says, head to the Ropes mansion, which played the part of Allison's house. Follow that with a stop at the Old Town Hall where the classic party scene takes place and Bette Midler famously sings her rendition of "Put a Spell on You."
Other locations include 4 Ocean Ave (Max and Dani's house in the movie), as well as Old Burial Hill, which was where all the graveyard scenes were shot. But, this one is tricky as it is actually in neighboring Marblehead, Massachusetts. Still, it's worth visiting as it also happens to be one of the oldest graveyards in New England.
And of course one must visit the Salem Common, which was the backdrop for many of the film's outdoor scenes. There, you can even watch a special screening of the film on October 29.
Plan a visit soon, but be warned: We hear those Sanderson sisters are still out for virgin blood …