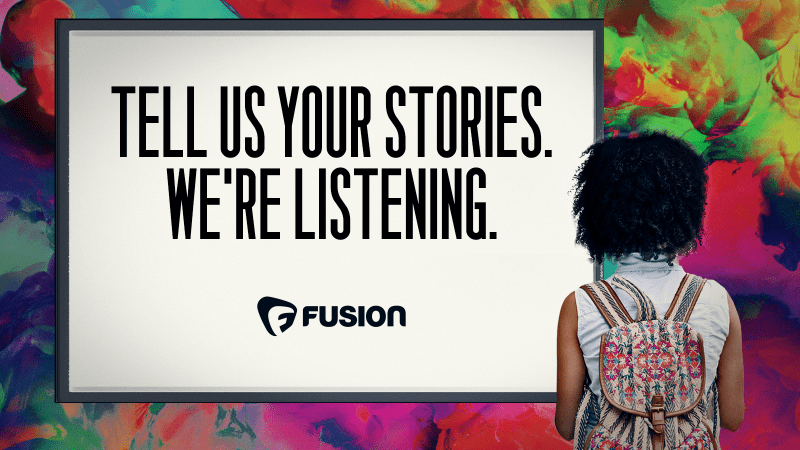 IF YOU HAVE A STORY TO TELL, FUSION WANTS TO HEAR FROM YOU

For all of you burning to tell a story that hasn't been told, this is your moment. The FUSION Creative Board is now accepting submissions for scripted and unscripted television projects. You don't need to have an agent or a degree or even a full script. All you need is a captivating, original story that you think needs to be shared.
We want pitches that speak to the interests and issues that matter to America's diverse and outspoken youth–reflecting their curiosity, sharpness, and passion. Interested writers, filmmakers, and producers should submit their pitches directly to FUSION.net/Submissions.
Winning pitches will be chosen by FUSION's Creative Board, which is made up of some of the most dynamic artists and thinkers of our time. Led by Professor Henry Louis Gates Jr., the board includes Viola Davis, Ezra Edelman, Jodie Foster, Meryl Streep, and Residente. These luminaries play a significant role in developing content for FUSION.
We want to hear from creators themselves, offering a chance to bypass the traditional studio system. It's a way to level the playing field for storytellers at all stages who might otherwise not be heard. The primary goal is to open up opportunities for underrepresented talent (with or without agency representation) to showcase America's vision, drive, and diversity.
Pitches should reflect FUSION's commitment to producing enriching, compelling narratives for today's America. A central part of FUSION's mission is to provide resources and a platform to creators—those who span different ethnicities, races, sexual orientations, genders and religions—to tell authentic stories that represent the shared values and passions of America's diverse youth.
All proposals will be reviewed closely with the creators of selected projects receiving development deals with FUSION.