By MM Staff
MovieMaker Magazine
January 31, 2020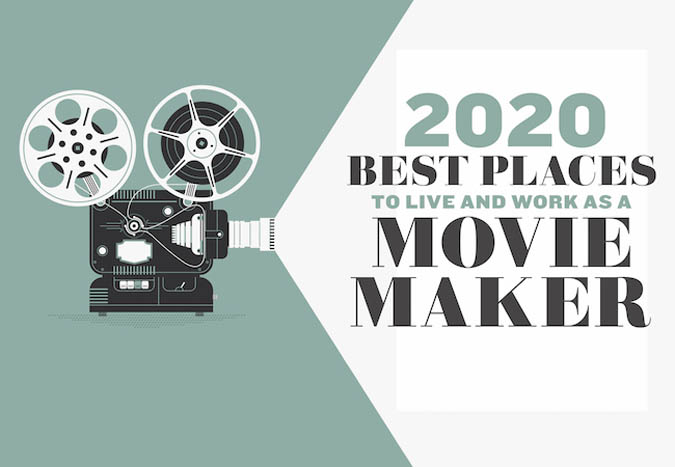 The City of Boston has been named one of MovieMaker's Best Places to Live and Work as a Moviemaker in 2020, ranking 10th out of 20 cities.
BIG CITIES
10. Boston
"We believe all of our filmmakers are notable," says Lisa Strout, director of the Massachusetts Film Office. That sense of camaraderie is part of what helped BeanTown crack the top 10 this year. In 2019 alone, that notable group included Kevin Hart, Diane Keaton, Rosamund Pike, Ryan Reynolds and Adam Sandler. Kevin Hart even filmed a scene on the iconic swan boats in Boston's Public Garden.
But it isn't just Hollywood productions that make Boston an attractive city for moviemakers. The city boasts top-tier film programs at Emerson and Boston Universities and a menagerie of charming independent theaters: The Coolidge Corner Theatre, Somerville Theatre and Brattle Theatre are among them. The Art Deco Coolidge was founded in 1933 as the community's first theater with a mission "to entertain, inform, and engage—building a vital community through film culture," and its inspired events— like The Rza recently providing a live score for the Shaw Brothers' The 36th Chamber of Shaolin—are unmissable.
Boston also has a vibrant documentary community, anchored by WGBH, home of the PBS documentary shows Frontline and American Experience. And the Boston Independent Film Festival screens a slew of documentaries every spring.
Finally, when you're stuck on your screenplay, you can always go visit the locales from Good Will Hunting.
MovieMaker determined the winners using surveys, editorial research on tax incentives and recent productions, and personal visits to most of the locations on the list. For the complete 2020 list of Best Places to Live and Work as a MovieMaker, visit MovieMaker.com.