Tale of obsessive diarist
By Donna Goodison
Boston Herald
October 31, 2010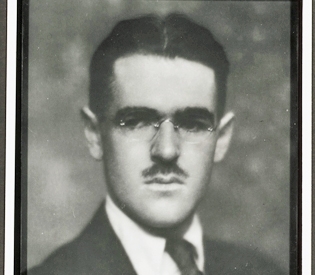 File Photo
Filmmaker and playwright Lorenzo DeStefano stumbled upon the story of Arthur Inman when he read a book review of "The Inman Diary."
He was immediately fascinated with the two-volume distillation of the hypochondriacal and reclusive Boston man's handwritten, 155-volume, 17 million-word diaries that spanned his life from age 8 until he killed himself at age 68.
"I hovered around the material for a couple of years, never with the rights," DeStefano said. "Just a writer on an adventure."
But after securing the dramatic rights to the books, DeStefano brought Inman's story to the stage with performances of his "Camera Obscura" in Seattle and London in collaboration with British director Jonathan Miller.
Now, eight years later, he's scouting Boston for an upcoming feature-film adaptation, a black comedy starring British actor John Hurt as Inman. After landing investors for the estimated $5 million-$10 million budget, he hopes to secure state film-tax credits and complete the entire movie – from pre- to post-production – in the Hub.
DeStefano, who worked as a film editor for many years in Hollywood, was attracted to Inman because he was so different. Charming yet repulsive, Inman's diaries reveal him as a shameless complainer who used his real and imagined illnesses to gain attention and sympathy.
"He was an antihero," DeStefano said. "Like a lot of people, I was put off at first by some of his reactionary feelings. He was fearful of change and, at the same time, he was an egalitarian. He opened up his world to 1,000 people in his diary."
The film's name is taken from Inman's compulsive desire to write.
Born in 1895 to a wealthy family in Atlanta, Inman never worked a day. In Boston, he holed up in his darkened rooms at the Garrison Hall residential hotel from 1919 to 1963, rarely leaving the building, which still stands.
His wife of 40 years would bring the world inside to him. She took out newspaper help-wanted ads seeking "talkers and readers" with imagination and unusual, dramatic or exciting experiences to come to their home and "amuse an invalid author." Paid $1 an hour, many of them were young women, and their stories – including their sexual exploits – became fodder for Inman's diaries.
"These characters kept him interested in living," DeStefano said. "He liked storytellers, so the diary became a long-running narrative of many lives."
Inman's relationship with his wife, Evelyn Yates Inman, is central to DeStefano's screenplay.
"It's a study of a marriage full of conflict, adoration and codependency, but it worked in an odd way," he said.
Boston and its history also will play a strong role in "Hypergraphia" since Inman acted as a correspondent of sorts.
Boston co-producer Brickyard Filmworks will reconstruct the outside world that Inman so feared in addition to handling the visual effects for Inman's vivid dream sequences. Partnering with a company that will build a physical two-scale model of Inman's Boston neighborhood as it was in 1963, including the Prudential Building, Brickyard will enhance it with computer-generated imagery and compositing.
"The Prudential is kind of a character in this," DeStefano said. "It really changed (Inman's) world."
As a hypochondriac with phobias including a fear of light and sensitivity to noise, Inman was rattled when construction of the Boston skyscraper began in 1960. The Pru became a nemesis for Inman, who, after two suicide attempts, killed himself with a shot to the head in December 1963 before the building was completed the following year.
With Hurt in the leading role, it will be the case of an eccentric actor playing the eccentric Inman.
"John is a chameleon, like a lot of good actors," DeStefano said. "He doesn't portray. He inhabits."
An Australian director friend put DeStefano in touch with the Oscar-nominated Hurt, whose film credits include "Midnight Express," "Alien," "The Elephant Man" and turns as Dr. Ollivander in the "Harry Potter [website]" movies. Hurt's wife, Anwen Rees-Myers, is a co-producer on the project.
"He's officially signed on, and that's made a huge difference," DeStefano said. "Now people have an actor to attach to this character and humanize him."
Actress Laura Linney is at the top of DeStefano's list to play Inman's wife.
But there's a lot of work to be done before filming starts. DeStefano has development funds to get the project going, but he's hoping to secure a good portion of the budget through an independent financer in Massachusetts and raise the rest from a distributor and pre-sales.
"I'm confident we can get in the door with the story, but then it has to make good business sense," he said. "That's why we want to keep the budget low."