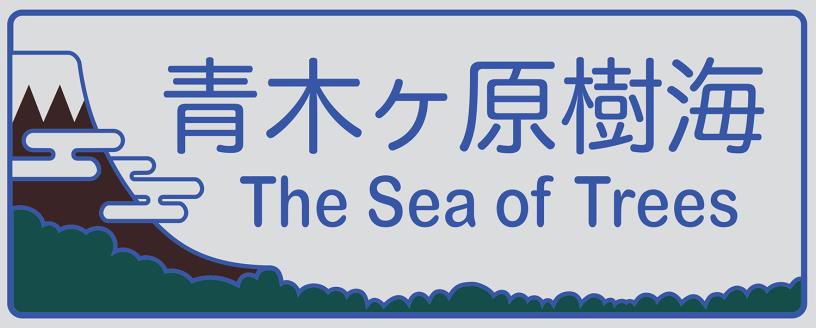 FOR IMMEDIATE RELEASE
PRINCIPAL PHOTOGRAPHY IS UNDERWAY ON THE SEA OF TREES
Two-time Academy Award® Nominee Gus Van Sant Directs Oscar® Winner Matthew McConaughey,
Nominees Ken Watanabe, Naomi Watts
Producers Include Two-time Oscar Nominee Life of Pi Producer Gil Netter
MASSACHUSETTS and TOKYO, JAPAN (July 30, 2014) – BLOOM, Waypoint Entertainment and Netter Productions announced that two-time Oscar nominated director Gus Van Sant (Good Will Hunting, Milk) began principal photography on THE SEA OF TREES. The film stars Oscar winner Mathew McConaughey (Dallas Buyers Club, Interstellar, Mud, The Wolf of Wall Street), Oscar nominee Ken Watanabe (Inception, Memoirs of a Geisha, The Last Samurai) and two-time Oscar nominee Naomi Watts (The Impossible, 21 Grams, King Kong, Mulholland Drive). Two-time Academy Award nominated producer Gil Netter (Life of Pi, The Blind Side), Ken Kao (Rampart, Knight of Cups, Silence) and Kevin Halloran (Million Dollar Arm, Parental Guidance, Water For Elephants) are producing, based on the Black List script by Chris Sparling (Buried). F. Gary Gray, Brian Dobbins and Allen Fischer are also producers. The film will shoot on location in Massachusetts and in Japan.
Ken Kao and Alex Walton's international sales, production and financing company, BLOOM, launched and introduced THE SEA OF TREES in Cannes, and by the end of the festival had virtually sold out the world.
Arthur Brennan (McConaughey) treks into Aokigahara, known as the Sea of Trees, a mysterious dense forest at the base of Japan's Mount Fuji where people go to contemplate life and death. Having found the perfect place to die, Arthur encounters Takumi Nakamura (Watanabe), a Japanese man who has also lost his way. The two men begin a journey of reflection and survival, which affirms Arthur's will to live and reconnects him to his love with his wife (Watts).
Joining director Gus Van Sant, the creative team includes editor Pietro Scalia who won Oscars for his work on both JFK and Black Hawk Down and was Oscar nominated for Good Will Hunting and Gladiator, Emmy nominated production designer Alex DiGerlando (Beasts of the Southern Wild, HBO's True Detective), director of photography Kasper Tuxen (Beginners), Oscar nominated costume designer Danny Glicker (Milk, Up In The Air) and make up department head Felicity Bowring (The Bourne Legacy, The Social Network).
"We presented our buyers in Cannes with a timeline for SEA OF TREES and are right on target to start production on this original and deeply moving story," said BLOOM / Waypoint's Ken Kao. "We've made tremendous strides in a very short period of time – first launching the company and then seeing vigorous sales on our first film as a new company in Cannes," says BLOOM's Alex Walton.
###
About Netter Productions
Netter Productions develops and produces films for all audiences. Company founder and principal Gil Netter's previous projects as a producer include: Life Of Pi which grossed more than $600 million worldwide, was nominated for 11 Academy Awards® including Best Picture and won four Oscars®, including Best Director for Ang Lee; Water for Elephants starring Robert Pattinson, Reese Witherspoon, and Christoph Waltz; box office phenomenon The Blind Side, nominated for an Academy Award for Best Picture and garnering an Oscar for Best Actress for Sandra Bullock; the hit film, Marley and Me, starring Jennifer Anniston and Luke Wilson, Phone Booth, starring Colin Farrell and directed by Joel Schumacher, Dude, Where's My Car?, Flicka and Fever Pitch. Netter also served as executive producer of Eragon and served as president of Zucker Brothers Productions for seven years, where he oversaw the production of Ghost and executive produced such films as My Best Friend's Wedding, First Knight, My Life, Naked Gun 33 1/3: Final Insult, Naked Gun 2: The Smell of Fear and A Walk in the Clouds. Netter Productions' upcoming slate includes: The Graveyard Book, directed by Ron Howard; The Shack, directed by Forest Whitaker and The Glass Castle starring Jennifer Lawrence for Lionsgate.
About Waypoint Entertainment
Waypoint Entertainment is a film and television development, production, and finance company cofounded by Ken Kao in 2010. Waypoint's upcoming slate includes: Martin Scorsese's Silence to be distributed by Paramount Pictures, starring Liam Neeson, Andrew Garfield, Andrew Driver, and Ken Watanabe; and Terrence Malick's next two films — Knight Of Cups with Christian Bale, Natalie Portman and Cate Blanchett, and an untitled film featuring Michael Fassbender, Ryan Gosling, Rooney Mara, Natalie Portman and Cate Blanchett.
About BLOOM
BLOOM represents and curates a diversified slate of films ranging from commercial, talent-driven, wide release movies, to specialty films from proven and trusted filmmakers, all the while keeping an eye towards fresh and emerging talent. Sea of Trees is the first project on the BLOOM slate. The company recently announced Skiptrace starring Jackie Chan and The Hunters, which will be directed by John Moore. The existing slate includes: Gillian Flynn's best-selling novel Dark Places starring Charlize Theron; A Walk Among the Tombstones starring Liam Neeson; The Woman in Black: Angel of Death; Pele, the biopic about the legendary Brazilian soccer player; Brian Kirk's Passengers starring Keanu Reeves; Jane Got a Gun starring Natalie Portman; and Out of the Dark starring Julia Stiles and Scott Speedman.