By Justin Chang & Elsa Keslassy
Variety.com
April 16, 2015
Cannes Unveils 2015 Official Selection Lineup
Star-studded English-language dramas from Todd Haynes, Gus Van Sant, Denis Villeneuve, Justin Kurzel, Paolo Sorrentino and Matteo Garrone will vie for the Palme d'Or alongside new films by Valerie Donzelli, Jacques Audiard, Hou Hsiao-hsien and Jia Zhangke at the 68th annual Cannes Film Festival, which unveiled its official selection lineup on Thursday.
While there are only two U.S. directors in competition — Haynes with "Carol," a 1950s lesbian love story starring Cate Blanchett, and Van Sant with his suicide drama "The Sea of Trees," pairing Matthew McConaughey and Ken Watanabe — this year's Palme race looks to feature more high-profile Hollywood talent than any in recent memory. Canada's Villeneuve ("Prisoners," "Enemy") will bring his Mexican drug-cartel drama "Sicario," with Emily Blunt, Benicio Del Toro and Josh Brolin, while Australia's Kurzel ("The Snowtown Murders") secured a Palme berth for "Macbeth," his Shakespeare adaptation toplining Michael Fassbender and Marion Cotillard.
In a further sign of the ever-increasing globalization of film culture, two highly regarded European directors will make their Cannes competition debuts with English-lingo efforts: Greek helmer Yorgos Lanthimos ("Dogtooth") with "The Lobster," an out-there sci-fier starring Colin Farrell and Rachel Weisz, and Norwegian director Joachim Trier with "Louder Than Bombs," a family drama with Isabelle Huppert, Gabriel Byrne and Jesse Eisenberg. Two Italian heavyweights are also bringing English-language fare: Paolo Sorrentino with "Youth" (pictured below), toplining Michael Caine and featuring Weisz, Jane Fonda, Paul Dano and Harvey Keitel, and Garrone with "The Tale of Tales," a lavish, effects-driven fantasy starring Salma Hayek, Vincent Cassel and John C. Reilly.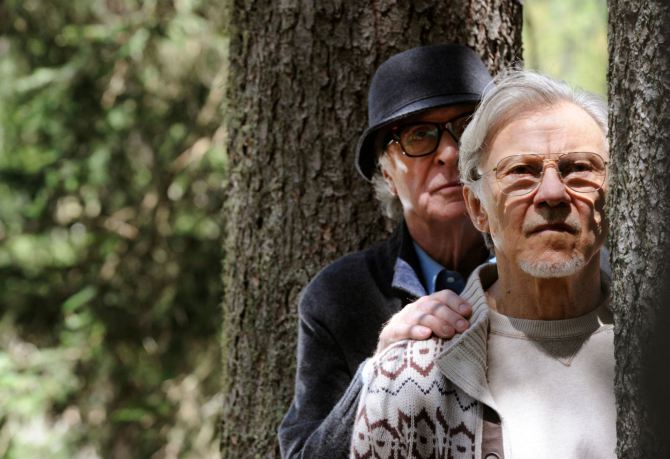 As expected, American studio/specialty fare will be similarly well represented out of competition, with world-premiere screenings of Woody Allen's "Irrational Man," starring Joaquin Phoenix and Emma Stone; George Miller's previously announced actioner "Mad Max: Fury Road," with Tom Hardy and Charlize Theron; and Pixar's latest toon extravaganza "Inside Out." The latter will be joined out of competition by another animated feature, Mark Osborne's French-produced, English-language adaptation of "The Little Prince," featuring voice work by Riley Osborne, Jeff Bridges, Del Toro and Cotillard.
Meanwhile, of the eight first features announced in the official selection, few will likely stir more interest than director Natalie Portman's "A Tale of Love and Darkness," an Israel-shot adaptation of Amos Oz's bestselling autobiography that will receive a Special Screenings berth.
Asia will enjoy its strongest competition presence in some time with "Our Little Sister," a Japanese comicstrip adaptation from Hirokazu Kore-eda; "Mountains May Depart," a three-part drama from mainland Chinese auteur Jia Zhangke; and "The Assassin," a long-gestating martial-arts epic from Taiwan's Hou Hsiao-hsien. Cannes 2015 also looks to be a robust edition for Italian filmmakers, with Palme bridesmaids Garrone and Sorrentino duking it out with Palme laureate Nanni Moretti, back with his semi-autobiographical drama "My Mother." And perhaps the most unexpected competition entry is "Son of Saul," a Holocaust drama from first-time Hungarian helmer Laszlo Nemes, and the sole debut feature in contention for the Palme.
All these tantalizing prospects aside, Thursday morning's press conference in Paris left a number of question marks, starting with the fact that only 17 films were announced for competition and 14 in Un Certain Regard, a program that runs parallel to the competition. Cannes delegate general Thierry Fremaux (appearing alongside newly installed president Pierre Lescure) assured those in attendance that more pictures would be added to the lineup in the coming days. It remains to be seen whether that means making room for any British and/or Latin American filmmakers, who are currently unrepresented in competition.
As it stands, while the proceedings will kick off with Emmanuelle Bercot's previously announced "Standing Tall," starring Catherine Deneuve, the festival has yet to announce either a closing-night film or an opening film for Un Certain Regard. Acknowledging that there were many films that didn't make the cut despite having been well liked by the screening committee, Fremaux added, "It's a good selection. It's new, it's fresh … Our selection will lay out some assumptions, some hypotheses, and the mission is to put new names on the world cinema map."
Fremaux also addressed the large number of English-lingo movies from non-native English speakers, noting that he and his committee had refused many films that used the language in an absurd or non-intuitive fashion.
"We're trying to make this point understood by certain American producers who really think English is the world's language," Fremaux said. "We just can't have Latin American, Asian or Middle Eastern characters speak in English as if it were their own language."
Lescure noted that the Sorrentino and Garrone films were worthy exceptions: "The coherence of the choice of language stems from artistic considerations rather than economic ones."
Of the many films that went unmentioned in Thursday's announcement (including Terence Davies' "Sunset Song," Miguel Gomes' "Arabian Nights" and Apichatpong Weerasethakul's "Love in Khon Kaen"), two of the most conspicuous and surprising no-shows were Arnaud Desplechin's "Nos arcadies" and Gaspar Noe's "Love." The absence of these two Cannes mainstays can be chalked up in part to an even-stronger-than-usual year for French cinema, which will be represented in competition by Jacques Audiard's immigrant drama "Erran"; Maiwenn's "Mon roi," a love story starring Bercot and Vincent Cassel; Valerie Donzelli's incest-themed drama "Marguerite and Julien"; and Stephane Brize's "A Simple Man," with Vincent Lindon.
Other French-speaking entries that were unannounced on Thursday include Xavier Giannoli's "Marguerite," Guillaume Nicloux's "Valley of Love," Jaco van Dormael's "The Brand New Testament" and Joachim Lafosse's "The White Knights," though it's expected that most if not all these titles may yet find berths in the official selection or in the Directors' Fortnight, which will announce its lineup on April 21. (The Critics' Week sidebar will be announced on April 20.)
Donzelli and Maiwenn are the only two female directors competing for the Palme d'Or, a number in line with last year's; slotting Bercot's "Standing Tall" in competition would have brought the total to three. Still, the festival would seem to be making some attempt to address past criticisms of its underrepresentation of women — not only by opening with its first female-directed movie in the nearly 30 years since Diane Kurys' "A Man in Love" (1987), but also by partnering with French luxury goods company Kering to present Women in Motion, a series of talks and panels highlighting women's achievements in cinema.
As usual, Un Certain Regard, a sidebar devoted to work by emerging talents as well as established auteurs, will provide a significant platform for national cinemas not represented in competition. These include India (Neeraj Ghaywan's "Fly Away Solo," Gurvinder Singh's "The Fourth Direction"), Romania (Corneliu Porumboiu's "The Treasure," Radu Muntean's "One Floor Below"), Iran (Ida Panahandeh's "Nahid"), Iceland (Grimar Hakonarson's "Rams") and South Korea (Shin Su-won's "Madonna," Oh Seung-euk's "The Shameless").
Another Korean film, Hong Won-chan's serial-killer thriller "Office," will receive a Midnight Screenings slot, as will "Amy," Asif Kapadia's documentary portrait of the late singer-songwriter Amy Winehouse.
At the press conference, Fremaux made a point of noting that the festival would "wage a campaign to slow down the contemporary practice of (taking) selfies on the red carpet." While Fremaux said he didn't want to be coercive or prohibitive, he felt that said practice was "extremely ridiculous and grotesque."
The Cannes Film Festival runs May 13-24.
2015 CANNES FILM FESTIVAL LINEUP
OPENER
"Standing Tall" (Emmanuelle Bercot, France). Screening out of competition, Bercot's fourth feature (which she co-wrote with Marcia Romano) follows the troubled upbringing of a boy named Malony (Rod Paradot), and also stars Catherine Deneuve appearing as a juvenile judge who tries to intervene in his life. As either actress or director, Bercot is no stranger to Cannes: Her 2001 helming debut, "Clement," made its premiere in Un Certain Regard, and she also won prizes at the festival for her short films "Les Vacances" (1997) and "La Puce" (1999). (Sales: Elle Driver)
COMPETITION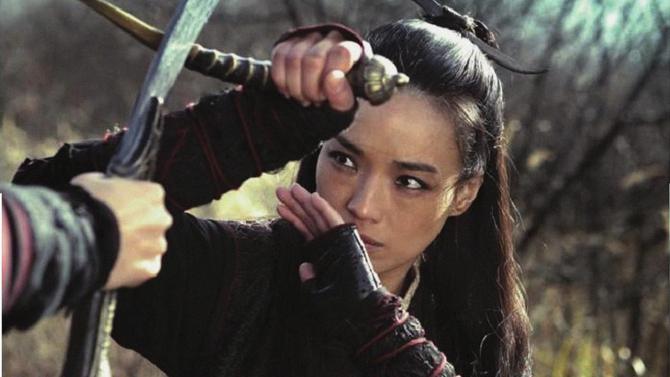 "The Assassin" (Hou Hsiao-hsien, Taiwan). This Tang Dynasty-era martial-arts epic, starring Shu Qi and Chang Chen (the lovers in Hou's "Three Times"), is the Taiwanese auteur's first film since "Flight of the Red Balloon," which opened the festival's Un Certain Regard sidebar in 2007. It will be his seventh time in competition, after 1993's "The Puppetmaster" (which received a jury prize), "Good Men, Good Women" (1995), "Goodbye, South, Goodbye" (1996), "Flowers of Shanghai" (2008), "Millennium Mambo" (2001) and "Three Times" (2007). (Sales: Wild Bunch)
"Carol" (Todd Haynes, U.S.-U.K.). Cate Blanchett and Rooney Mara star in this adaptation of Patricia Highsmith's novel about a lonely young department-store clerk who falls for an elegant older woman in 1950s New York. Haynes' recent films ("Far From Heaven," "I'm Not There") have played the fall festival circuit, and this latest drama, which the Weinstein Co. is releasing Stateside this fall, will mark his first appearance at Cannes since 1998's "Velvet Goldmine," which received a prize for artistic contribution from the jury. (Sales: HanWay Films)
"Erran" (Jacques Audiard, France). Audiard has proven himself a specialist in gritty stories from Paris' underbelly, and his latest, already acquired by IFC's Sundance Selects for Stateside release, stars Vincent Rottiers as a Sri Lankan Tamil fighter working as a caretaker on a council estate in the city. Audiard was previously in competition with 1996's "A Self-Made Hero" (which won a screenplay prize), 2009's "A Prophet" (which received the Grand Prix), and 2012's "Rust and Bone." (Sales: Wild Bunch)
"The Lobster" (Yorgos Lanthimos, Greece-U.K.-Ireland-Netherlands-France). Lanthimos won the 2009 Un Certain Regard prize for his attention-grabbing "Dogtooth," and wound up bypassing a second Un Certain Regard slot in favor of a Venice competition berth for "Alps" (2011). This time, he cracks the big leagues with a love story set in a dystopian future where single people are arrested and forced to find a mate within 45 days. Colin Farrell, Rachel Weisz, Ben Whishaw, Olivia Colman, Lea Seydoux and John C. Reilly star in the mostly Irish-financed production. (Sales: Protagonist Pictures)
"Louder Than Bombs" (Joachim Trier, Norway-France-Denmark). Trier was previously in Un Certain Regard with his well-received "Oslo, August 31st" (2011), and he cracks the competition for the first time with this starry English-language drama about the secrets that emerge about a war photographer (Isabelle Huppert) three years after her death in a car accident. Gabriel Byrne and Jesse Eisenberg star as her husband and son, respectively; the cast also includes David Strathairn and Amy Ryan. (Sales: Memento Films Intl.)
"Macbeth" (Justin Kurzel, U.K.-France-U.S.). Michael Fassbender and Marion Cotillard play Shakespeare's bloodthirsty power couple in this Scottish-filmed adaptation (which will also offer a foretaste of this year's other Cotillard-Fassbender-Kurzel collaboration, "Assassin's Creed"). The competition berth marks a big step up for Australian director Kurzel from his trip to the Croisette in 2011, when "Snowtown," his psychological chiller about the serial killer John Bunting, bowed in the festival's parallel Critics' Week sidebar. (Sales: Studiocanal)
"Marguerite and Julien" (Valerie Donzelli, France). Co-written by Donzelli and her regular collaborator Jeremie Elkaim, this tale of an incestuous love affair between the two eponymous siblings (played by Anais Demoustier and Jeremie Elkaim) is based on a 1971 Jean Gruault script that was almost filmed by Francois Truffaut. The competition slot reps a big boost for Donzelli after her 2011 Critics' Week hit, "Declaration of War." (Sales: Wild Bunch)
"Mon roi" (Maiwenn, France). In addition to opening the festival with "Standing Tall," Emmanuelle Bercot stars here as a woman recovering from a passionate but destructive romance; her lover is played by Vincent Cassel. Maiwenn was previously at Cannes with her ensemble drama "Polisse" (2011), which won a jury prize. (Sales: Studiocanal)
"Mountains May Depart" (Jia Zhangke, China-Japan-France). Jia's first feature shot outside his native China is a generations-spanning drama that unfolds in three parts, set in the 1990s, the present day and 2025, respectively. The filmmaker has had three prior films in competition at Cannes: "Unknown Pleasures" (2002), "24 City" (2008) and "A Touch of Sin" (2013), which won a screenplay prize. His 2010 documentary, "I Wish I Knew," screened in Un Certain Regard. (Sales: MK2)
"My Mother" (Nanni Moretti, Italy-France). In her third collaboration with Moretti, Margherita Buy plays a filmmaker weathering a number of behind-the-scenes crises in this sardonic tragicomedy, also starring John Turturro. In addition to his Palme d'Or-winning "The Son's Room" (2001), Moretti has had five previous films in competition at Cannes: "Ecce bombo" (1978); "Dear Diary" (1994), which won him a directing prize; "Aprile" (1998); "The Caiman" (2006); and "We Have a Pope" (2011). (Sales: Films Distribution)
"Our Little Sister" (Hirokazu Kore-eda, Japan). Haruka Ayase, Masami Nagasawa, Kaho and Suzu Hirose, headlines this adaptation of Akimi Yoshida's popular serialized comic about four sisters living in the eponymous city. Kore-eda received a jury prize and an ecumenical prize at Cannes just two years ago for "Like Father, Like Son," and he was also in competition with "Nobody Knows" (2004) and "Distance" (2001). His 2009 film "Air Doll" premiered in Un Certain Regard. (Sales: Gaga/Wild Bunch)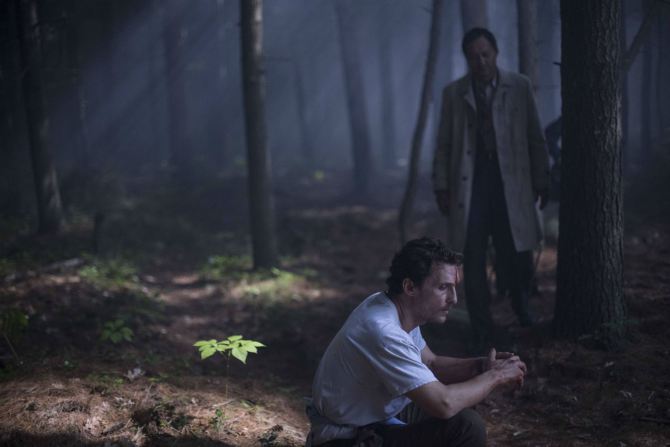 "The Sea of Trees" (Gus Van Sant, U.S.). Matthew McConaughey and Ken Watanabe play two men who meet by chance in Japan's "Suicide Forest," where both have gone to end their lives; Naomi Watts also stars. Van Sant was previously at Cannes with "Restless," which opened Un Certain Regard in 2011. Before that, he won the Palme d'Or and a directing prize for "Elephant" (2003), and was also in competition with "Last Days" (2005) and "Paranoid Park" (2007), which won a special 60th anniversary prize from the festival. (Sales: Bloom)
"Sicario" (Denis Villeneuve, U.S.). The Canadian director is no stranger to Cannes, which screened his films "Cosmos" (1996, Directors' Fortnight), "August 32nd on Earth" (1998, Un Certain Regard) and "Polytechnique" (2009, Directors' Fortnight). Since then, Villeneuve has become one of the most sought-after talents in Hollywood, and he cracks the competition for the first time with this crime drama starring Emily Blunt, Benicio Del Toro, Josh Brolin and Jon Bernthal, and set against the backdrop of the Mexican drug trade. (Sales: Lionsgate Intl.)
"A Simple Man" (Stephane Brize, France). After their well-regarded collaborations "Mademoiselle Chambon" (2009) and "A Few Hours of Spring" (2012), Brize and actor Vincent Lindon team for a third time with this drama about a 51-year-old man who begins working as a supermarket security guard and is soon faced with a moral dilemma. The film marks Brize's first time in competition at Cannes; he was previously at the festival with his 1999 debut, "Blue Cities" (Directors' Fortnight). (Sales: MK2)
"Son of Saul" (Laszlo Nemes, Hungary). The sole debut feature in competition follows a prisoner in 1944 Auschwitz who, forced to burn the corpses of his people, tries to save the body of a boy he takes for his own son. Nemes is the son of the Hungarian director Andras Jeles and a longtime protege of Bela Tarr.
"The Tale of Tales" (Matteo Garrone, Italy-France-U.K.). A two-time Cannes Grand Prix winner for "Gomorrah" (2008) and "Reality" (2012), Garrone ventures into the realm of English-language horror/fantasy with this f/x-heavy adaptation of a collection of fairy tales by the 17th-century Italian author Giambattista Basile. Salma Hayek, Vincent Cassel and John C. Reilly star. (Sales: HanWay Films)
"Youth" (Paolo Sorrentino, Italy-France-Switzerland-U.K.). Sorrentino's English-language drama stars Michael Caine as a retired orchestra conductor who receives an invitation to perform for Queen Elizabeth II and Prince Philip. It marks the Italian auteur's sixth film in competition, after "The Consequences of Love" (2004), "The Family Friend" (2006), the jury prize-winning "Il Divo" (2008), "This Must Be the Place" (2011) and "The Great Beauty" (2013). (Sales: Pathe)
OUT OF COMPETITION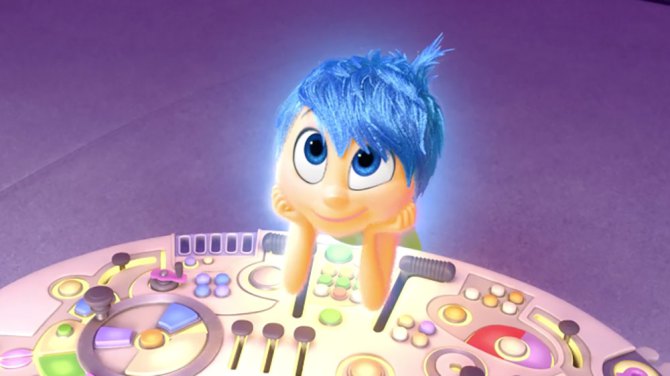 "Inside Out" (Pete Docter, Ronaldo Del Carmen). Docter was previously in Cannes with "Up," the first animated film ever to open the festival. He returns with this comic fantasy about the emotional life of a young girl, featuring voice work by Amy Poehler, Bill Hader, Lewis Black, Mindy Kaling and Diane Lane. A Cannes rollout will precede the film's June 19 theatrical release.
"Irrational Man" (Woody Allen, U.S.). Allen's 45th feature, said to be one of his darker, more serious-minded entries in the vein of "Match Point," stars Joaquin Phoenix as a small-town college philosophy professor who begins a relationship with one of his students (Emma Stone). The film will screen May 15 in Cannes; Sony Classics will release the film July 24 Stateside. (Sales: FilmNation)
"The Little Prince" (Mark Osborne). Osborne is no stranger to Cannes, having co-directed "Kung Fu Panda" (with John Stevenson), which screened out of competition in 2008. His feature follow-up, produced by Paris-based On Entertainment, is reportedly one of the most expensive French animated features of all time (with an $80 million budget), and features voice work by Marion Cotillard, Riley Osborne, James Franco, Mackenzie Foy, Jeff Bridges and Benicio Del Toro. (Sales: Wild Bunch)
"Mad Max: Fury Road" (George Miller, U.S.). Tom Hardy steps into Mel Gibson's iconic chaps in this long-gestating reimagining of Miller's post-apocalyptic action franchise. The film, which also stars Charlize Theron, is set for a second-day May 14 slot in Cannes, one day before its worldwide release through Warner Bros.
UN CERTAIN REGARD
The Chosen Ones" (David Pablos, Mexico). Pablos' follow-up to "The Life After" (2013) is adapted from Jorge Volpi's novel set in the world of juvenile prostitution.
"Fly Away Solo" (Neeraj Ghaywan, India). Shweta Tripathi and Richa Chadda star in this relationship drama from Ghaywan, a Mumbai-based filmmaker making his feature debut.
"The Fourth Direction" (Gurvinder Singh, France-India). Singh's sophomore feature (after his 2011 debut, "Alms for the Blind Horse") is adapted from two short stories by Punjabi writer Waryam Singh Sandhu.
"The High Sun" (Dalibor Matanic, Croatia-Slovenia). The Croatian writer-helmer ("Mother of Aspahlt," "I Love You") presents a trilogy of love stories set in 1991, 2001 and 2011.
"I Am a Soldier" (Laurent Lariviere, France). A social drama starring Louise Bourgoin as a thirtysomething woman who is obligated to return to her parents' home and agrees to work for her uncle (Jean-Hugues Anglade) in a doghouse.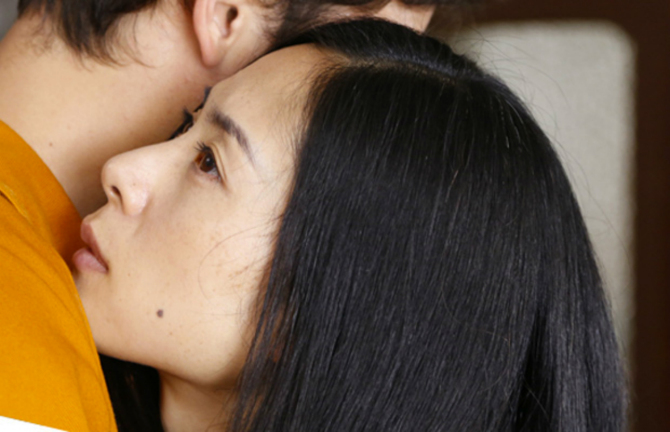 "Journey to the Shore" (Kiyoshi Kurosawa, Japan). Previously in Un Certain Regard with "Tokyo Sonata" (2008), the Japanese auteur returns with this adaptation of a novel by Kazumi Yumoto, starring Eri Fukatsu as a woman whose husband returns three years after his disappearance. (Sales: MK2)
"Madonna" (Shin Su-won, South Korea). Shin's follow-up to "Pluto" (2013) centers around a nurse's aide (Seo Yeong-hee) trying to secure an organ donation.
"Maryland" (Alice Winocour, France-Belgium). Cannes seems an ideal spot to unveil this French Riviera-lensed thriller, starring Mathias Schoenaerts as a French Special Forces soldier suffering PTSD after fighting in Afghanistan, and Diane Kruger as the wife of his new employer. Winocour's previous film, "Augustine" (2012), premiered in Cannes Critics' Week. (Sales: Indie Sales)dd
"Nahid" (Ida Panahandeh, Iran). Sareh Bayat and Pejman Bazeghi star in the Iranian helmer's latest, described on its Facebook page as "a drama of love."
"One Floor Below" (Radu Muntean, Romania). Previously in Un Certain Regard with "Tuesday, After Christmas" (2010), Muntean returns with his fifth feature, about a man who bears witness to a domestic quarrel that ends in murder.
"The Other Side" (Roberto Minervini, Italy). The latest documentary from Italian filmmaker Minervini, who was previously at Cannes with "Stop the Pounding Heart" (2013, Special Screenings).
"Rams" (Grimur Hakonarson, Iceland). Sigurdur Sigurjonsson and Theodor Juliusson play two brothers battling to save their ancestral sheep stock following a disease outbreak in the secluded Icelandic valley where they live. The cinematography is by Sturla Brandth Grovlen, who won a Silver Bear at Berlin for his one-take wonder "Victoria."
"The Shameless" (Oh Seung-euk, South Korea). A detective falls for the girlfriend (Jeon Do-yeon) of a mobster he's chasing in this romantic crime thriller. (Sales: CJ Entertainment)
"The Treasure" (Corneliu Porumboiu, Romania). The Romanian New Wave helmer won the Camera d'Or for his 2006 debut, "12:08 East of Bucharest" (Directors' Fortnight), and the Un Certain Regard prize for 2009's "Police, Adjective." He'll vie for the latter award again with his latest feature, about two men on a quest for treasure. (Sales: Wild Bunch)
MIDNIGHT SCREENINGS
"Amy" (Asif Kapadia, U.K.). This portrait of the late British singer-songwriter Amy Winehouse, featuring newly unearthed tracks and archival footage, is Kapadia's first feature since his acclaimed 2010 documentary, "Senna." It's also the first nonfiction project acquired for Stateside distribution by A24, which plans a summer theatrical release. (Sales: Focus Features)
"Office" (Hong Won-chan, South Korea). Hong, one of the writers on Na Hong-jin's "The Chaser," makes his directing debut with this serial-killer thriller.
SPECIAL SCREENINGS
"Amnesia" (Barbet Schroeder, Switzerland-France). Previously at Cannes with his Un Certain Regard entry "Terror's Advocate" (2007), Schroeder returns with this cross-generational relationship drama set against Europe's electronic music scene. (Sales: Les Films du Losange)
"Asphalte" (Samuel Benchetrit, France). Isabelle Huppert, Gustave Kervern, Valeria Bruni-Tedeschi and Michael Pitt star in this drama about several lonely inhabitants of the same council estate, adapted by Benchetrit from his novel. (Sales: TF1 Intl.)
"Hayored lema'ala" (Elad Keidan). The Israeli filmmaker's debut arrives in Cannes seven years after he won the Cinefondation prize for his short "Himnon."
"Oka" (Souleymane Cisse). The Mali-born director was previously at Cannes with 2009's "Tell Me Who You Are"; he competed at the 1995 festival with "Waati."
"Panama" (Pavle Vuckovic, Serbia). Vuckovic's debut feature is a thriller that, per the press materials, "depicts how digital communication, pornography and vanity obstruct true emotions and love."
"A Tale of Love and Darkness" (Natalie Portman, Israel). Likely to be the highest-profile contender for the Camera d'Or this year, Portman's debut is an adaptation of the bestselling autobiography by the Israeli writer Amos Oz, chronicling his years growing up in Jerusalem during the 1940s and '50s. The actress-director herself plays the role of Oz's mother. (Sales: Voltage/CAA)