By Lindsay Corcoran
MassLive
April 21, 2015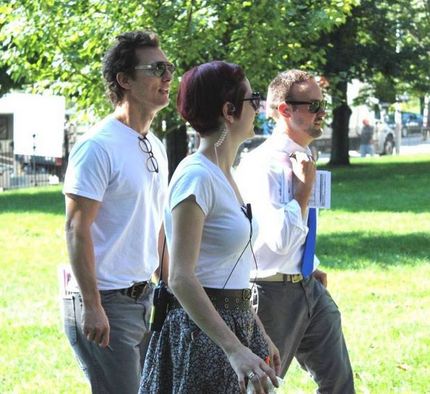 WORCESTER — Viewers at the Cannes Film Festival will get a look at Worcester's Clark University, Park Avenue and other city spots thanks to the locally filmed movie "The Sea of Trees" heading to compete there next month.
"The Sea of Trees," the filming of which brought stars like Matthew McConaughey to Worcester last fall, will be competing in the prestigious annual festival running from May 13 through 24.
In September, the filming brought stars to Worcester locations including Clark University and shut down Park Avenue for a major car crash scene in the movie. McConaughey and other stars were also spotted filming in surrounding towns like at Purgatory Chasm in Sutton and Wachusett Mountain in Princeton.
"The Sea of Trees," directed by Gus Van Sant, follows Arthur Brennan, a suicidal American played by McConaughey, who befriends a man lost in Japan's Aokigahara forest. It co-stars Naomi Watts and Ken Watanabe.
No general release date has been set for "The Sea of Trees," though it is set to come out this year.