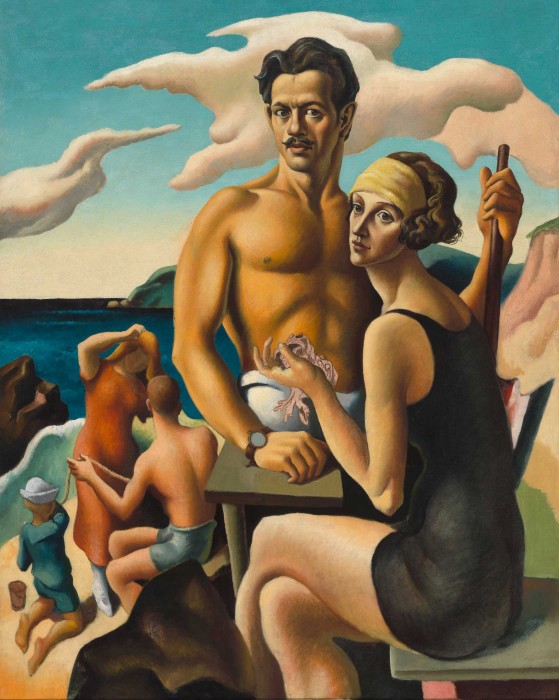 PEM PRESENTS FIRST MAJOR THOMAS HART BENTON EXHIBITION IN MORE THAN 25 YEARS
EXHIBITION TOUR
Peabody Essex Museum | Salem, Massachusetts | June 6, 2015 – September 7, 2015
This is the first major exhibition on Thomas Hart Benton (1889-1975) in more than 25 years and the first to explore important connections between Benton's art and the movies. After working briefly in the silent film industry, Benton became acutely aware of storytelling's shift toward motion pictures and developed a cinematic style of painting that melded European art historical traditions and modern movie production techniques. In paintings, murals, drawings, prints and illustrated books, Benton reinvented national narratives for 20th-century America and captivated the public with his visual storytelling.
Organized by the Peabody Essex Museum, Salem, Massachusetts, in collaboration with the Nelson-Atkins Museum of Art, Kansas City, Missouri, and Amon Carter Museum of American Art, Forth Worth, Texas.
The exhibition was made possible in part by Bank of America and a major grant from the National Endowment for the Humanities: Celebrating 50 Years of Excellence. The National Endowment for the Arts and Carolyn and Peter S. Lynch and The Lynch Foundation provided generous support. Christie's provided in-kind support. The East India Marine Associates of the Peabody Essex Museum also provided support.
OPENING DAY CELEBRATION | SATURDAY, JUNE 6 | 11 am-4 pm | FREE with admission
For more information on this exhibit, click here