By Debbie Ward
TTG magazine
March 28, 2017
With a host of US-based releases scooping awards at this year's Oscars, Debbie Ward looks at the cities taking a starring role on the silver screen – and how agents can sell them.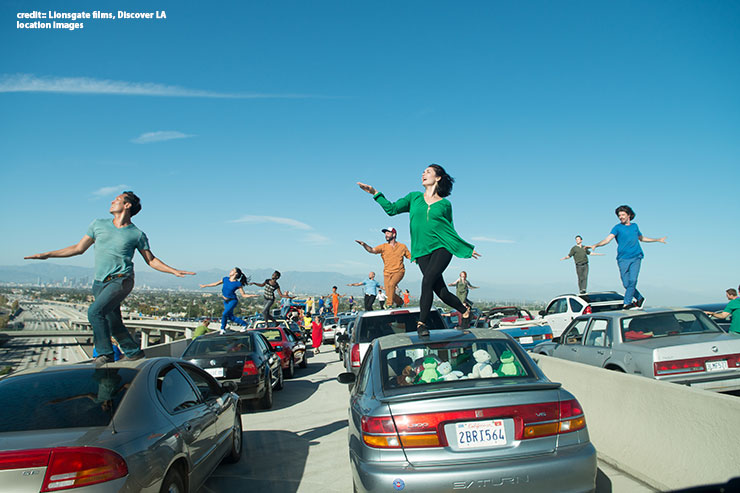 The winners at this year's Oscars weren't just the movie stars. Many of the award-winning films also showcased the beauty of the US locations in which they were filmed, from La La Land's cinematic LA to Jackie's imposing Washington DC. The US's movie credentials speak for themselves, and whether clients are classic film buffs or fans of the latest releases, there's a film-inspired break to suit. Here we round up some of the US's iconic filmic cities, and the landmarks, tours and experiences agents can recommend to film-loving clients.
The latest Oscar champions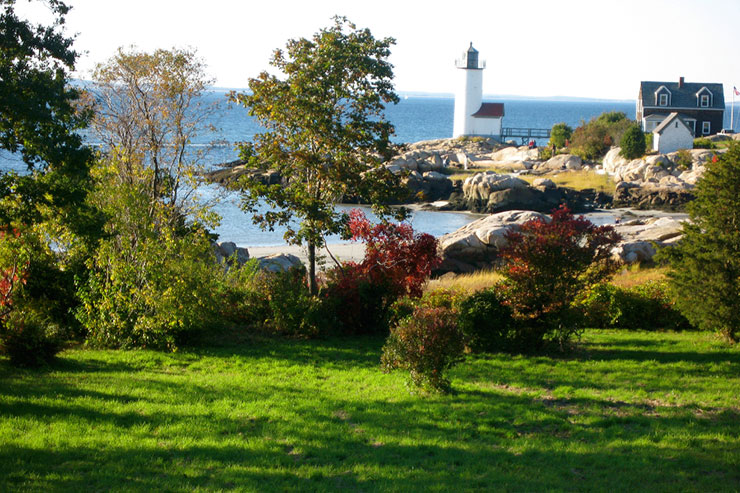 New England: Manchester by the Sea
A story of love, loss and loyalty, Manchester by the Sea won Oscars for best actor and best original screenplay. It was filmed entirely in quaint seaside towns along Massachusetts' North Shore.
Key backdrop Cape Ann has "charming seaside villages, funky art colonies and seafood shacks", says the Massachusetts Office of Travel & Tourism, which has produced a map highlighting scene locations and the film crew's favourite haunts.
The quaint real-life Manchester-by-the-Sea features on screen with burger and beer venue Fibber McGee's, Rosedale Cemetery and Willow Rest, where clients can enjoy an ice cream, like the characters in the film.
Crow's Nest Alley at Gloucester Harbour is the setting for a confrontation between Lee and Randi and is also featured in A Perfect Storm. The tourist office has suggestions for other highlights in the locale besides, such as seaside village Rockport, where there are music events year-round.
Book it: USAirtours has a Boston and Cape Ann holiday, with two nights at the Sheraton Hotel Boston, three at Emerson Inn By the Sea, flights, four days' car hire, insurance and taxes from £999pp.
Los Angeles: La La Land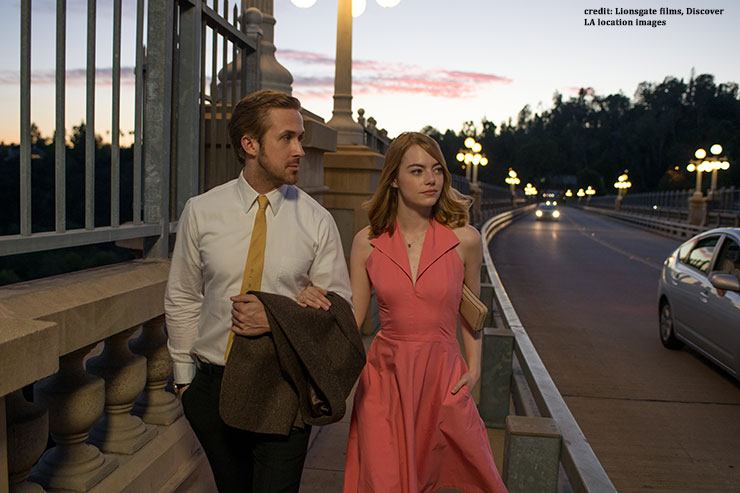 La La Land is "absolutely a love letter to the city", says the film's producer Marc Platt: "The way the film mixes two people leading very hip, modern lives with all these iconic Hollywood locales is unique."
The movie, whose title is a nickname for LA, landed five Oscars and was shot at more than 40 city locations. "A number of iconic Los Angeles sites are benefiting from the release, as well as businesses shown in the film, from the Griffith Observatory, also featured in the James Dean classic Rebel Without a Cause, to the Lighthouse Cafe in Hermosa Beach," says Funway Holidays' product destination manager Malcolm Davies.
Other key sites include Hermosa Pier, Colorado Street Bridge and Griffith Park, where Mia and Sebastian perform A Lovely Night.
Travel 2's eight-hour Grand City Tour of LA and Movie Stars' Homes covers Venice Beach, Santa Monica, Beverly Hills and Hollywood Boulevard's Walk of Fame and costs £105pp. Funway's Davies recommends the Universal Hollywood VIP Experience: "You get to see part of Universal Studios not seen by the public, including film and TV sets and the amazing prop warehouse."
Book it: Funway offers seven nights at LA's Hotel Angeleno, 30 minutes by car from Universal Studios, from £1,249pp including flights, based on May 18 travel. It can add the Universal Hollywood VIP Experience from £329pp.
Lesser-known Miami: Moonlight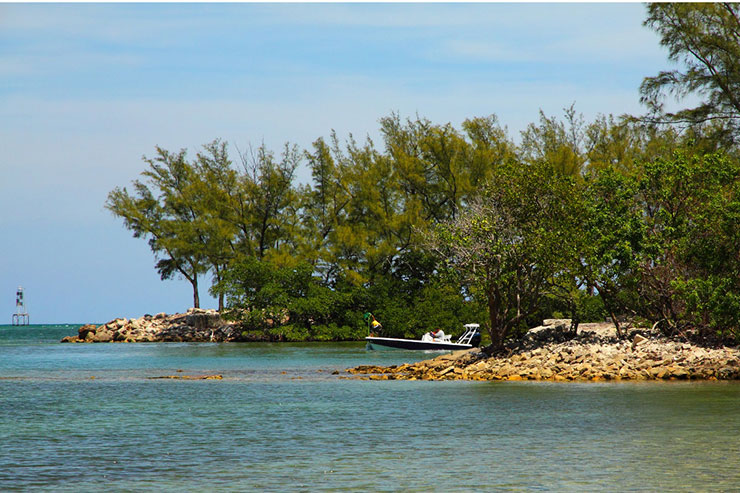 Moonlight, which won this year's Best Picture, was mostly filmed in lesser-known parts of Miami, Florida. The neighbourhood of Liberty City, including Liberty Square, features along with a Miami Metromover station and Jimmy's Eastside Diner on 72nd St and Biscayne Boulevard. While South Beach makes an appearance, main character Chiron learns to swim at less famous Virginia Key Beach.
"The film shows a different side to the bustling, lively city of Miami such as the modern art museums," says Funway's Davies.
A hop-on, hop-off Miami watertaxi ticket, available through Viator, connects Miami with Miami Beach and South Beach. On a "green zones" ticket (£16.47 one-way or £32.95 round-trip) clients can stop at Virginia Key to access the beach in the film.
Tours that scratch beneath the surface of Miami include a foodie biking tour of Little Havana, offered by DoSomethingDifferent.com (£47 per adult, £39 per child).
Book it: Kuoni offers seven nights' room-only at Ritz Carlton, South Beach, a good base from which to enjoy the sights. Price includes flights and private transfers from £1,773pp, based on October departures.
Capital Region: Jackie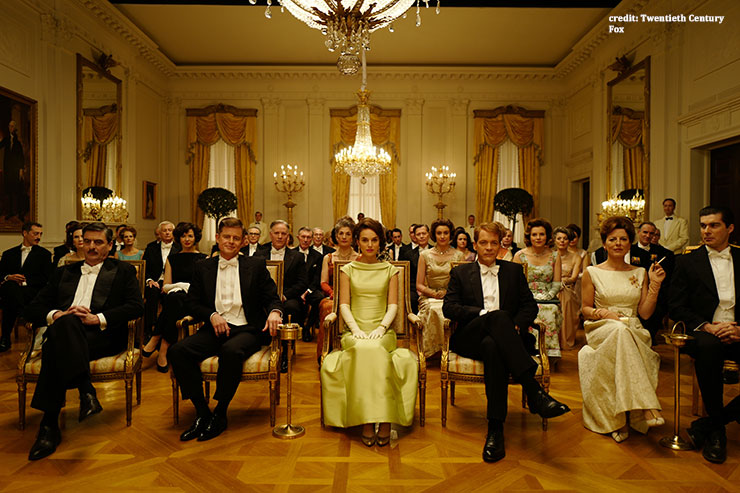 Visitors to the Capital Region can trace sites linked to the Kennedys, as shown in Jackie, such as the White House, downtown Washington DC and Arlington National Cemetery.
Much of the film centres on an interview JFK's widow gave to Life magazine at the Kennedy home in Hyannis Port, Massachusetts – actually shot at privately owned Tred Avon Manor in Maryland. Beach scenes were filmed along the so-called "Road to Nowhere" near Baltimore. Also in the area is St Mary's Church at Newport, Rhode Island, where Jackie and JFK married. Tourists visiting Boston can discover more at his Presidential Library and Museum. It's featured in Cosmos's special Cape Cod & the Islands JFK 100th Anniversary Tour this June.
Viator meanwhile has a five-hour War Memorials and Arlington National Cemetery Tour (£56.84), which includes JFK's and other famous graves.
Travel 2 recommends a tour taking in the White House, Union Station and the Lincoln Memorial.
"The best way to see all these sights is on the DC All Loops and Night Tour [pre-bookable from £82]; an open-top bus tour which includes a free walking tour and free admission to Madame Tussauds," says senior product manager, USA, Ross Sinclair. "Clients can also join the night tour, where they'll experience the landmarks beautifully illuminated."
Book it: Travel 2 features Fairfax at Embassy Row Hotel, close to the bus tour route and vibrant Dupont Circle neighbourhood. Three nights with flights is £599pp this May or June.
Blockbusters revisited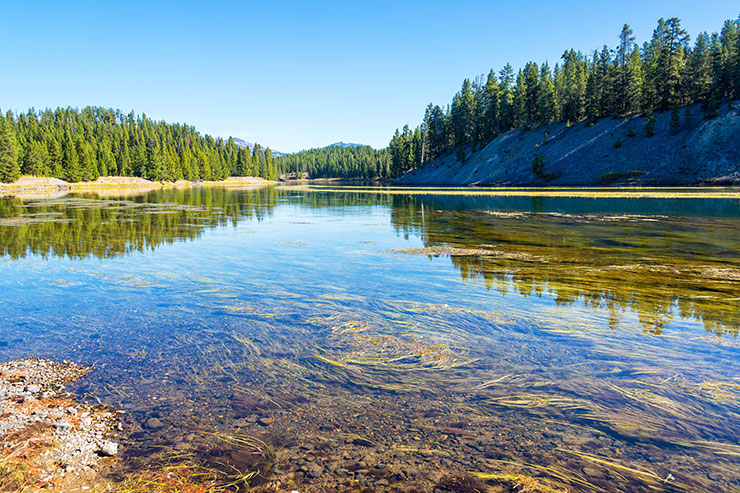 Montana, North Dakota and South Dakota: The Revenant, Fargo, Dances with Wolves
Inspired by the real-life story of a South Dakota native, 2016 Oscar winner The Revenant starring Leonardo DiCaprio was filmed throughout Montana, including the town of Libby.
Neighbouring North Dakota was meanwhile the setting for the 1996 Coen brothers classic Fargo. In its namesake city, at the Fargo and Moorhead Visitors Centre, guests can be photographed with the original wood chipper used for a gruesome purpose in the movie. Other locations include Bathgate, Grafton and Grand Forks.
Watch out for upcoming release Valley of Bones, set amid the Badlands of western North Dakota and around Bowman, Amidon and Marmarth. The Oscar-sweeping epic Dances with Wolves was also filmed in the Badlands.
Book it: Intrepid Travel's Mount Rushmore to Yellowstone itinerary costs from £1,942pp excluding flights. Travelling from Denver to Jackson, it features Wyoming and South Dakota, including Badlands national park.
Utah: Butch Cassidy and the Sundance Kid, Thelma and Louise, 127 Hours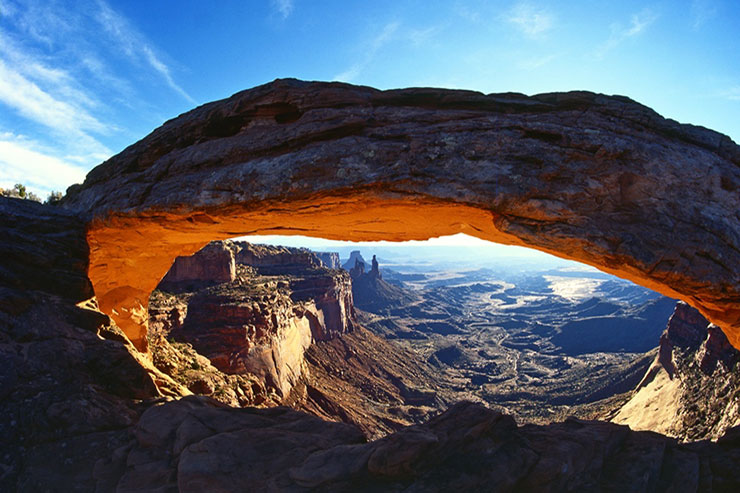 Hundreds of blockbusters have been shot in Utah's rugged wilds, from 1939's Stagecoach to the big budget Star Trek reboot. Utah also hosts the famous Sundance Film Festival every January or February around Park City and Salt Lake City – very handy for skiing side trips, says America As You Like It, which offers festival packages.
Two new museums about Utah outlaw Butch Cassidy are in the early stages of development. One at Circleville will include the family cabin. Butch Cassidy and the Sundance Kid starring Paul Newman and Robert Redford was shot in the pretty town of St George, as well as Grafton, Snow Canyon and sprawling Zion national park.
Attraction World offers a luxury bus tour to Zion, with four hours' exploration, for £155pp, departing another movie location favourite, Las Vegas.
Early 1990s film Thelma and Louise was filmed predominantly in Utah, including Canyonlands national park, Moab and Dead Horse Point state park, where the unforgettable clifftop finale took place.
Moab also featured in Indiana Jones and the Last Crusade and Danny Boyle-directed 127 Hours, the true story of solo hiker Aron Ralston, who was trapped in one of Utah's beautiful slot canyons.
Book it: America As You Like It has a 14-night Stunning Utah National Parks Tour self-drive departing Vegas and including Zion, Moab and Canyonlands national park and another film favourite, Monument Valley. From £1,234pp, it includes flights, car hire and accommodation.
Philadelphia: Rocky, Philadelphia, The Sixth Sense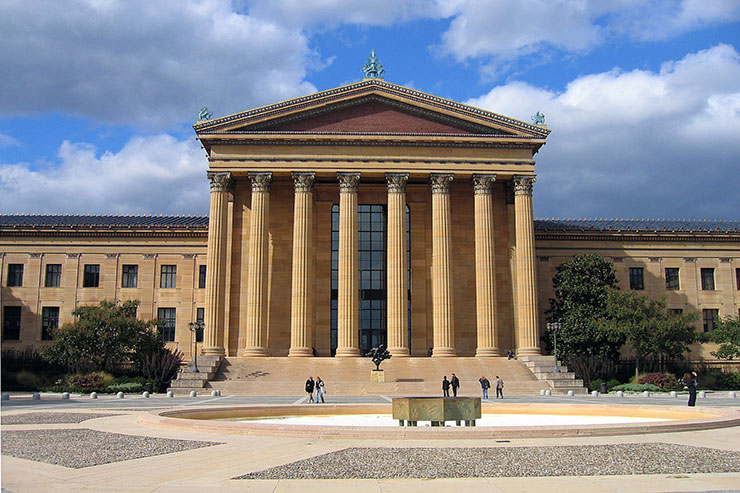 Many Philadelphia landmarks are movie stars. Most famous are the steps to the Philadelphia Museum of Art that the boxer jogs up in triple Oscar-winning Rocky. The Liberty Bell is featured in numerous films including Philadelphia, the affecting tale of a person with Aids played by Tom Hanks. The Sixth Sense was also filmed there – young male protagonist Cole's home is located at St Alban's Street at 23rd Street.
"Philadelphia often gets overlooked as a city break destination for nearby New York but as one of America's most beautiful and historic cities, there's a reason why it's a popular film spot," says Premier Holidays' USA portfolio product executive Tim Greathead.
"I'd recommend three nights in this great destination with a city tour taking clients past major movie locations, where they can hop on and off to explore further. People can also explore less touristy areas by foot. They might recognise buildings featured in Philadelphia and Cole's house, school and the church from The Sixth Sense."
Book it: Premier Holidays offers a three-night Philadelphia Highlights tour from £749pp including accommodation, flights, transfers, a pass for the hop-on-hop-off tour, and admission to One Liberty Observation Deck.