By Steve Weintraub
Collider
August 18, 2017


When I sat down earlier this year with filmmaker Joe Carnahan and actor/producer Frank Grillo to talk about their remake of The Raid, when the cameras were both off and on, one of the things they kept bringing up was their upcoming Netflix original film Wheelman. Written and directed by Jeremy Rush, the film is an original actioner that stars Grillo as a getaway driver who quickly realizes he's been double-crossed and tries to figure out what happened. Carnahan produced the film along with Grillo and Myles Nestel and from the way they were talking, the film immediately became something I needed to see.
Thankfully, we all won't have to wait much longer to check it out, because I can exclusively reveal the film will be released on Netflix on October 20, 2017 and we've got the very first image from the film below!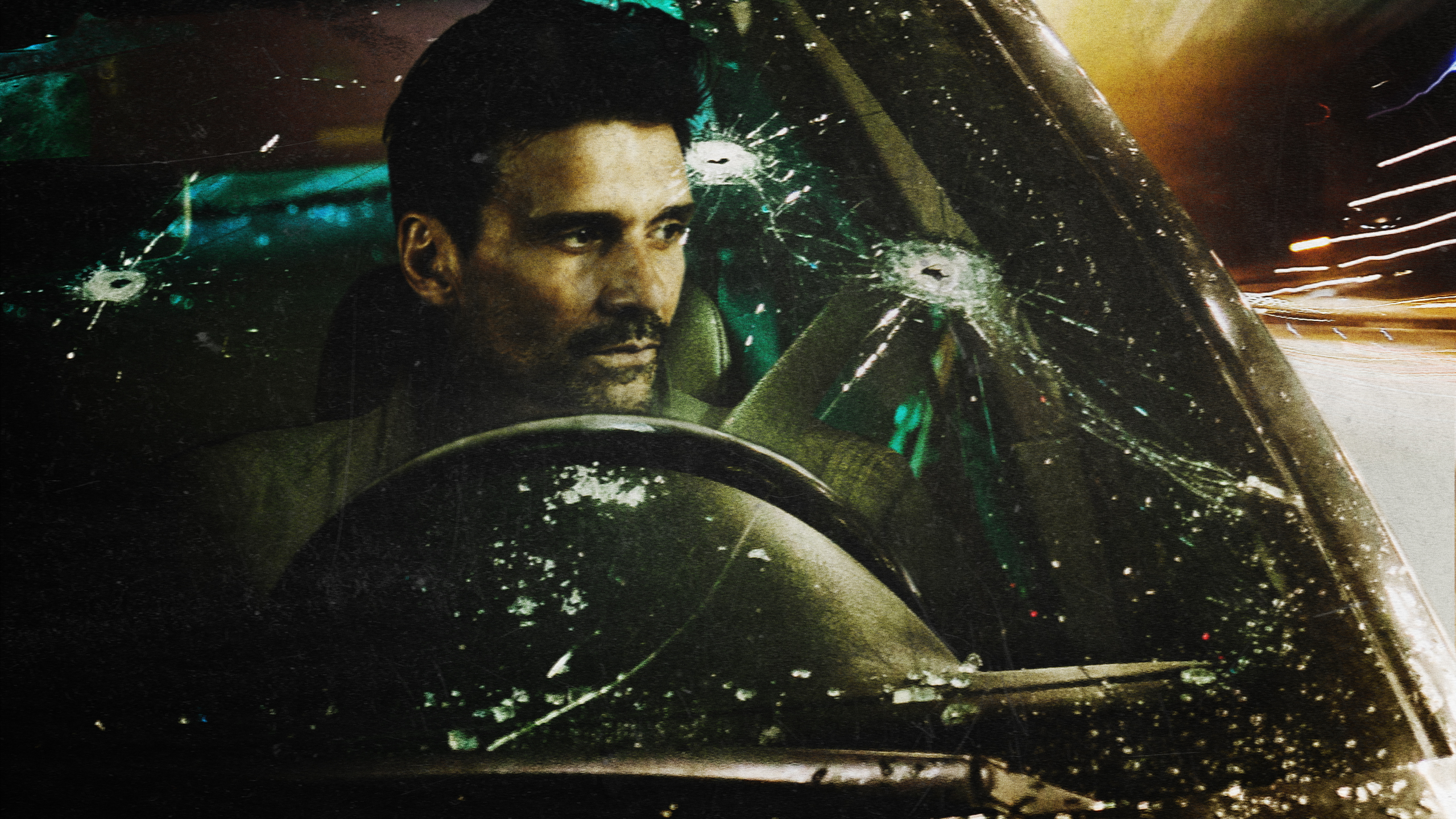 When I found out we'd be premiering the first image, I emailed Joe Carnahan and asked what it was about the story that made him want to get involved. He replied:
"What appealed to me about Wheelman was its brutal simplicity and the fact that it was a Father-Daughter story, disguised as an action film. There was and remains a very 70's sensibility about the movie. It has it roots in films like Vanishing Point, Bullitt, and The Driver. There was a parsed down, spare, lean quality to the writing that reminded me of a Jim Thompson or Donald E. Westlake novel."
There was a pretty big diva on set though: Frank Grillo's hair:
"Frank's hair was a constant source of both monolithic amazement and frustration. We eventually go it its own trainer and handler and things calmed down on set."
Carnahan also had nothing but praise for his working relationship with Netflix as well as shooting in the city of Boston:-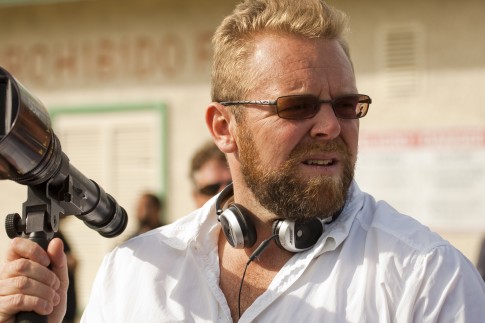 Netflix was brilliant, start to finish. Never an uncurated thought or a bad note. They were a superlative partner…Boston is a tremendous city with character to burn. It just felt right that WM was shot in Boston. In a list of hardcore, no-[BS] cities, Beantown is always in contention for the top spot.
For his part, writer-director Jeremy Rush was drawn to a gritty Boston-set story:
"I would 100% echo Joe's reply, especially about Boston being the perfect setting for this gritty story, and a killer town to shoot a film in. I'd also echo kudos and big thanks to Netflix for allowing us the opportunity to make exactly the film we wanted to make. This was a big part of our decision to make Netflix our home for this movie."
Rush also singled out Carnahan as a major driving force behind Wheelman becoming a reality:
"I would only add, that THE reason this film came to be, is because of Joe. (Joe would never mention this, so I will.) He was the one with the clout and the credibility and put himself on the line to get this film made. Joe took a huge risk on this screenplay and a first-time director, and championed the whole damn thing through the impossible process that resulted in this film."
With the film arriving on Netflix in about two months, I'd wager we're going to get a trailer and more images pretty soon. I can't wait to see more.
Here's the official synopsis via Netflix:
Frank Grillo (Kingdom, Captain America: Civil War) stars as the wheelman, a getaway driver thrust into a high stakes race-to-survive after a bank robbery goes terribly wrong. With a car full of money and his family on the line, the clock is ticking to figure out who double-crossed him and the only person he can trust… his fourteen-year-old daughter. All reasons to think fast and drive faster.
–
Wheelman was written and directed by Jeremy Rush. Frank Grillo, Joe Carnahan (The Grey, The A-Team), and Myles Nestel (The November Man, Machete) serve as producers. J. Todd Harris, Chady Mattar, and Scott Silver serve as executive producers. The film will be released on Netflix on October 20, 2017.