By Kevin Slane
Boston.com
July 26, 2019
Sandler won't be the only big name filming the Netflix movie on the North Shore this summer.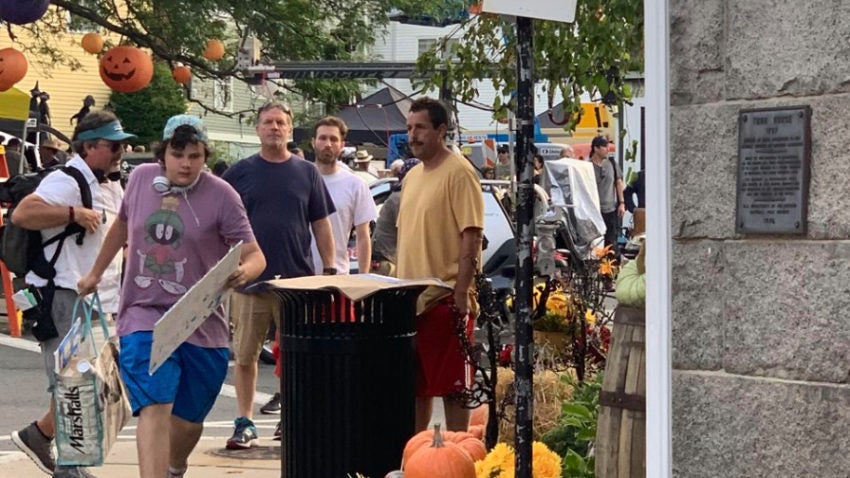 Adam Sandler may not be the only Hollywood star who will be spotted on the North Shore in the coming months.
Danvers, Marblehead, and Salem received Halloween makeovers earlier this month thanks to filming of Sandler's upcoming Salem-set movie "Hubie Halloween," and the longtime Manchester, N.H., resident wasn't shy during his comings and goings from set, appearing in countless photos snapped by fans and curious onlookers.
Amateur paparazzi will want to keep their smartphones at the ready: The announced cast for the Netflix production is two-dozen strong, and it features several familiar names.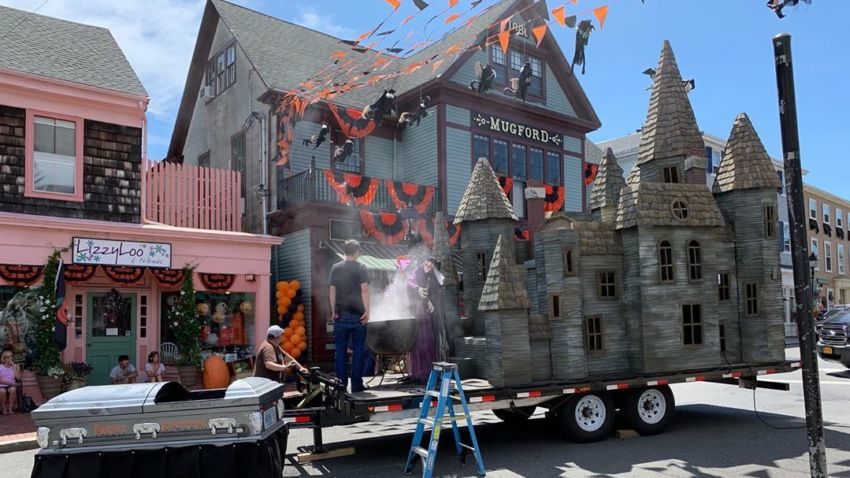 Sandler is famous for working with many of the same actors over and over, and a number of his repeat collaborators will be in "Hubie Halloween" as well. The top of the list in terms of both star power and the number of movies done with Sandler includes Steve Buscemi, who has worked with Sandler more than a dozen times since the '90s in movies like "Billy Madison" and "Big Daddy"; Rob Schneider, who starred with Sandler on "Saturday Night Live" and has worked with him on more than a dozen films including "The Waterboy" and "Little Nicky"; and Kevin James, who has collaborated with Sandler on 10 projects after first entering his orbit in 2004's "Fifty First Dates."
Along with Schneider and Sandler, "Hubie Halloween" includes a number of names affiliated with "Saturday Night Live." Former cast members Maya Rudolph, Tim Meadows, and Colin Quinn are in the cast, as are current cast members Kenan Thompson, Mikey Day, and Melissa Villaseñor. The movie will also be co-written by Tim Herlihy, who served as an "SNL" writer and producer in the '90s and has served as a writer or producer on two dozen Sandler movies.
The remainder of the announced cast includes Julie Bowen ("Modern Family"), Ray Liotta ("Goodfellas"), Lowell native Michael Chiklis ("The Shield"), Shaquille O'Neal ("Grown Ups 2") Noah Schnapp ("Stranger Things"), Karan Brar ("Diary of a Wimpy Kid"), Kym Whitley ("Rango"), Lavell Crawford ("Breaking Bad"), China Anne McClain ("Grown Ups"), Paris Berelc ("Alexa and Katie"), June Squibb ("Nebraska"), Betsy Sodaro ("The To Do List"), George Wallace ("The Ladykillers"), and Blake Clark ("Toy Story 4").
Along with Danvers, Marblehead, and Salem, "Hubie Halloween" recently filmed in Gloucester, and is reportedly heading away from the North Shore to Mendon next. Production is expected to continue throughout the summer.