By Kevin Slane
Boston.com
August 7, 2019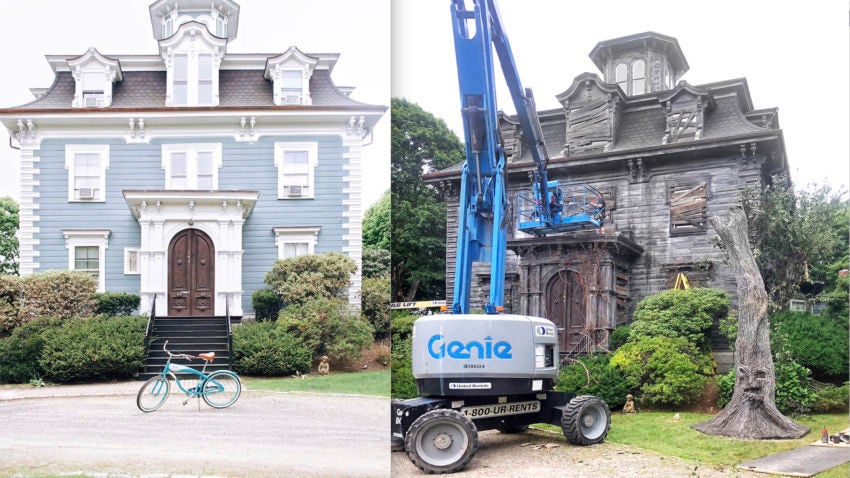 "I thought it had caught fire."
That was the comment from one Instagram user who posted a photo Wednesday of The Hotel Marblehead, after the boutique hotel's exterior was reworked to resemble an old, abandoned house for the filming of Adam Sandler's "Hubie Halloween."
The 14-room hotel located in an 1871 Victorian house was given a decidedly eerie makeover by film crews working on the Netflix production. The blue and white exterior was painted a smoky black, plywood was placed over the windows, and the hotel's front entrance gained some overgrown vines and an old tree with a creepy face on the trunk.
Hotel Marblehead operations manager Sara Garibotto said that Netflix originally reached out about using the property for filming in June, and that it took crews less than a week to have the hotel ready for filming.
"It feels like it changes by the hour," Garibotto said. "It's crazy."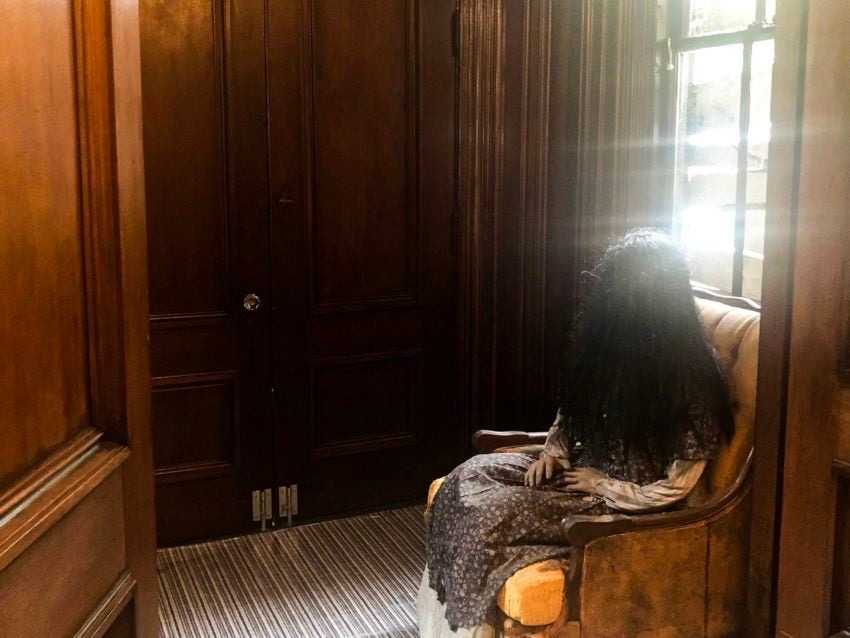 Garibotto, whose 12-year-old daughter has worked as an extra on the film, said having a Hollywood movie in town has been exciting, and that Netflix has worked hard to avoid disrupting normal activity in town.
"They've made it so easy and been so respectful and given us plenty of warning," Garibotto said. "The Chamber of Commerce will post online when there might be some disruption, or when a road might be blocked off. But other than that, it's been great. People are really excited to have a little buzz around here."
"Hubie Halloween" will film scenes at The Hotel Marblehead on Thursday, and other houses in the area are once again decked out in Halloween decorations for filming.
Prior to returning to Marblehead, the production filmed scenes at the Mendon Twin Drive-In movie theater last week, and shot footage in other towns including Danvers, Salem, and Gloucester last month.